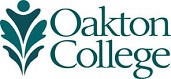 Vagina Monologues Audition
Seeking students, staff, faculty, and community members that identify as female. All skill levels welcome. Scripts will be provided. No memorization required. Must be willing to perform small or large parts and attend all scheduled group rehearsals and every performance.

Walk-ins are welcome, but reservations are strongly suggested.
Contact Simi Khurana at skhurana@oakton.edu to reserve an audition time.
Rehearsals begin February 1.
Performance dates: February 15 -17
Event Details
Wednesday, Jan. 30, 6 - 8 p.m.
Thursday, Jan. 31, 4 - 8 p.m.
Studio One, Des Plaines