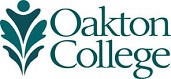 Des Plaines
This juried art competition features student artwork. Join us for the opening reception on Sunday, March 25, at 1 p.m.
des plaines, skokie
Travel the globe without leaving your seat through fascinating, highly rated films that showcase the wide range of languages offered by the college!
Des Plaines
Success Secrets of Black Millionaires. A Business Book Author series featuring author Dennis Kimbro.
Des Plaines
A satirical jab at the war mongers who make a living by facilitating the death of others.
Skokie
Learn about Oakton's health career programs and meet with faculty to discuss course requirements and industry trends.
Des Plaines
Students interested in pursuing a career as a medical assistant are invited to attend a free information session.
Des Plaines
Featuring award-winning members of the competitive speech and debate society performing humorous persuasion, prose, poetry, and more!
Des Plaines
Enjoy an extraordinary concert experience and get your tickets early for this annual favorite!
Des Plaines
Get involved in a campus-wide health and wellness initiative funded by the Oakton Educational Foundation.