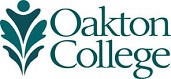 Skokie
Presented by Sarah Cushman, Ph.D., director of the Holocaust Educational Foundation and lecturer in history at Northwestern University.
des plaines, skokie
Join our financial aid professionals for help with FAFSA (Free Application for Federal Student Aid).
Des Plaines
Women and Anger: Resistance, Power, and Inspiration. A Juried Exhibition of Art by Women.
Skokie
Join us for pizza and tour Oakton's labs in the Art, Science, and Technology Pavilion on the Skokie campus.
Des Plaines
Join the Oakton Jazz Band as the Performing Arts Center lobby becomes a cool jazz lounge for one night.
Des Plaines
A tender story about a man who spends his life studying dying languages but is unable to use his own words to express himself to those he loves.
des plaines, skokie
Dress up and celebrate with students, faculty and staff! Family fun, too! Bring kids to a safe environment. Hosted by the Office of Student Life.
des plaines, skokie
Film and lecture series with Phyllis Lassner, Ph.D., and Maria Anna Mariani, Ph.D.
des plaines, skokie
Qualifying students complete their first two years of coursework at Oakton — and are guaranteed admission to UIUC to complete their four-year degree.
Des Plaines
A Business Book Author series event featuring Harry M. Jansen Kraemer, Jr., author of "Becoming the Best."
Des Plaines
Experience the talents of Oakton's art and music students.
Des Plaines
Oakton's 4th annual film festival explores the work of regional and national filmmakers.