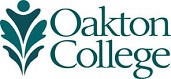 Men's Soccer Gearing up for Fall
In preparation for the 2011 fall season, the Oakton men's soccer team will scrimmage against two local NCAA Division I teams this spring.
On Saturday, April 2, the Raiders will play at Loyola, and a week later will take on DePaul at Toyota Park's training field.
In 2010, the Raiders finished the season with a 16-2 record and rankings in both the National Soccer Coaches Association of America Junior College Men's Division I Poll and the National Junior College Athletic Association Division I Top 15 National Poll under head coach Steve Brody. In addition, the Raiders won an NJCAA Region IV Championship for the first time in College history.
"When you finish the season nationally ranked simultaneously in two polls, teams want to play you," Brody commented.