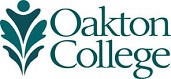 Summer Registration Begins March 28
Register for summer 2011 classes starting Monday, March 28. Eight-week classes begin Monday, June 6, and seven-week classes begin Monday, June 13.
Summer class listings may be found online or in the Summer 2011 Credit and Noncredit Class Schedule, available at the Des Plaines and Skokie campuses.
Register at either campus in person Monday through Thursday, 8:30 a.m. – 7 p.m.; Friday, 8:30 a.m. – 5 p.m.; and Saturday, 9 a.m. – 12 p.m. Students with a current application on file may register online at my.oakton.edu.
For more information about classes, contact Advising and Counseling at 847.635.1741 in Des Plaines, or 847-635-1400 in Skokie.