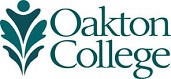 Early Childhood Resource Library
Oakton will open an Early Childhood Resource Center Library at the Skokie campus, 7701 N. Lincoln Ave., on Thursday, April 14, with a ribbon-cutting ceremony at 10 a.m.
The Resource Center will offer supplemental teaching materials, including activity resource books, children's literature books, and multimedia kits, available on loan to students, teachers, child care providers, parents, and others interested in the education and care of young children.
"The Center will enhance the educational experience and professional development of some 300 early childhood education students currently enrolled at the College," said Yvonne Kostic, site coordinator of Skokie's Early Childhood Education Center. "This new addition to the library will give students access to learning materials regardless of their class and work schedules."
The Oakton Educational Foundation provided a $3,500 grant to establish the collection. The opening festivities, which include refreshments, coincide with the Week of the Young Child as well as National Library Week.
For more information, contact Yvonne Kostic at 847.635.1441, kostic@oakton.edu; or Rose Novil at 847.376.7632, rnovil@oakton.edu.