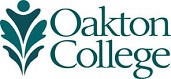 Parents Invited to Early Childhood Center Open Houses
Fretting about daycare options? Oakton Community College Early Childhood Education Centers may be the answer. Learn more about these centers, accredited by the National Association for the Education of Young Children, at free open houses in June.
The Skokie campus offers part-day and full-day programs for 3- to 5-year-olds, while the Des Plaines site provides full-day programs for 2- to 5-year-olds.
An information session about part-day programs is scheduled for 1:30 – 3:30 p.m., Wednesday, June 22, at Oakton's Skokie campus, 7701 N. Lincoln Ave., and a seminar about full-day options is slated for 9:30 – 11 a.m., Tuesday, June 28, and Wednesday, June 29, at Oakton's Des Plaines location, 1600 E. Golf Road. Oakton staff will be on hand to provide tours and answer questions.
For more information, contact Yvonne Kostic at 847-635-1441 (Skokie), or Nora Rucker at 847-635-1840 (Des Plaines).