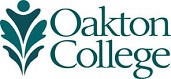 Women's Basketball Adds Coveted Recruits
On the heels of a 21-win season, the most in College history, the women's basketball team is in the process of reloading for the 2011-2012 season. Three new recruits, Angelique Patterson (George Washington), Tara Busby (Steinmetz), and Amber Patterson-Moss (Thornton Fractional North), will add plenty of firepower to the roster.
One of the top scorers in Chicago, Patterson, a 5-10 guard, averaged 17 points per game as a senior en route to being named her team's MVP. A 5-11 guard, Busby led Steinmetz in scoring (15.5 points per game) last season and also was honored as her squad's MVP. Patterson-Moss, a 5-6 guard, averaged a team-high 4.2 assists her senior year and also scored 11.5 points per game.
Head coach Rich Bolinder, who will celebrate his 25th season patrolling the hardwood for Oakton when the 2011-2012 campaign starts in November, said the trio will cause match up problems for opponents.
"I'm excited about the offensive and defensive skills our new recruits bring to the table," he said. "Angelique was heavily recruited because of her height, speed, and outside shooting ability. Tara impresses me the way she can drive to the basket and finish plays. And Amber is not only a tough defender, she is a playmaker who has the ability to pass the ball to any open player on the court."
The Raiders finished the 2010-11 season with a 21-8 overall record and second (11-3) in the competitive Illinois Skyway Collegiate Conference.