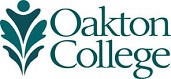 Oakton Receives Highest Credit Rating from Moody's
Oakton Community College is the recipient of an AAA rating, the highest attainable ranking, from Moody's Investor Services for the College's $27.6 million General Obligation Limited Tax Bonds, Series 2011.
Proceeds from the bonds will finance the College's five-year master plan, a capital improvement project designed to improve student success at its Des Plaines and Skokie campuses, 1600 E. Golf Road, and 7701 N. Lincoln Ave. Last December, the Oakton Community College Board of Trustees approved the $68.5 million master plan, developed by the College's Master Plan Steering Committee along with LegatArchitects, an award-winning Chicago firm.
The venture calls for the addition of an 85,000-square foot, $39 million science and health building at its Des Plaines campus. In addition, the plan consists of remodeling 50 classrooms, construction of a new Enrollment Center, and Student Center, as well as infrastructure improvements. Oakton's long-range endeavor is expected to provide 2,000 new jobs and add more than $130 million to the local economy, according to College officials. Construction is expected to begin next spring and be completed in 2015.
Moody's cited the Aaa bond rating reflects Oakton's "prudent fiscal management, modest debt profile, and strong financial position."
President Margaret B. Lee commented, "Oakton is extremely proud of its track record of financial stewardship that enabled the College to earn this rating. Having the highest credit rating means direct savings to the District, providing the lowest possible interest for our bonds."
For more information, contact the Office of College Advancement at 847-635-1810.