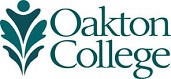 Nursing Accreditation Review Visit
Oakton Community College's Nursing Program wishes to announce that it will host a site review for continuing accreditation of its Associate Degree Nursing Program.
You are invited to meet the visit team and share your comments about the program in person at a meeting scheduled for Wednesday, October 5, 2011 at 3 p.m. at the Des Plaines campus, 1600 East Golf Road, Business Institute Room B.
Written comments are also welcome and should be submitted directly to:
Dr. Sharon Tanner, Chief Executive Officer
3343 Peachtree Road NE, Suite 850
Atlanta, GA 30326
or sjtanner@nlnac.org
All written comments should arrive at the NLNAC by September 28, 2011.