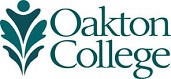 Six Oakton Professors Honored with Excellence Awards
At its meeting on September 20, Oakton's Board of Trustees honored six faculty members who received national excellence awards last spring from the National Institute for Staff and Organizational Development (NISOD).
Professor and Chair of Physical Sciences John Carzoli of Woodstock; Professor and Accounting Chair Jay Cohen of Oak Park; Professor and Chair of Humanities and Philosophy Hollace Graff of Chicago; Professor and Mathematics Chair Julia Hassett of Winfield; Student Development and Psychology Professor Jan Thompson-Wilda of Chicago; and Professor of Library Services Sherrill Weaver of Evanston all received their awards at the 33rd Annual NISOD International Conference on Teaching and Leadership Excellence – the nation's largest conference focusing on community colleges – held at The University of Texas at Austin, May 29 – June 1, 2011.
First presented in 1989, NISOD Excellence Awards honor community college faculty, staff, and administrators who are innovators in teaching and learning. Established in 1978, the NISOD – made up of more than 700 community colleges around the world – is dedicated to the professional development of community college personnel.
"The College is extremely proud of these wonderful faculty members for their dedication and vigorous efforts to serve our students," said Oakton President Margaret B. Lee. "These awards demonstrate how much they are respected for their work."