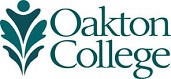 Celebrate Women Artists at Koehnline Exhibition
View a juried exhibit featuring nearly 70 women artists during Call and Response: From Artemisia to Frida, sponsored by the Women's and Gender Studies Program at Oakton, in cooperation with the Koehnline Museum of Art.
The show opens Thursday, October 6 and will feature works by prominent local and national women artists in a wide range of styles and media that respond in ways that honor, critique, or expand upon the techniques and content of past and present influential female artists. Call and Response: From Artemisia to Frida runs through October 28.
On opening night, the public is invited to meet the artists at a free gala reception with refreshments, from 5 – 8 p.m. 
The Koehnline Museum of Art is open Monday through Friday, 10 a.m. – 6 p.m., and Saturday, 11 a.m. – 4 p.m.
The exhibition is sponsored in part by a generous grant from the Oakton Educational Foundation.
For additional details, visit www.oakton.edu/wgs or contact WGS Program Coordinator Kathleen Carot, at 847-376-7061 or kcarot@oakton.edu.