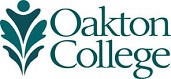 Oakton Vice President of Student Affairs Receives Prestigious NASPA Award
Oakton Community College Vice President of Student Affairs Joianne Smith received the 2011 National Association of Student Personnel Administrators (NASPA) Region IV East Community College Professional Award at the organization's regional conference held November 6 – 8, 2011, in Evanston.
The honor recognizes an individual who demonstrates leadership and commitment to NASPA. To be eligible, a recipient must:
be actively involved with NASPA
contribute to creating a campus environment that promotes student learning
addresses the emergency needs of students
have at least five years of experience in student affairs.
"I cannot say enough about the caliber of Joi's professionalism and character," said Oakton President Margaret B. Lee. "Joi is a person who is always waiting with a listening ear and an open mind and heart. She is passionate about wanting to make a difference in the lives of students and deeply cares about their successes in and out of the classroom."
A resident of Mount Prospect, Smith joined the Oakton staff in 2002 as dean of students and was promoted to her current position in 2005. A licensed psychologist, Smith has a master's degree and Ph.D. in counseling psychology from Virginia Commonwealth University. She earned her bachelor's degree in psychology and religion from Wittenberg University in Ohio.
Prior to serving at Oakton, Smith was assistant director of Residence Life at Northwestern University. From 1999 – 2001, she was the dean of Brainerd Commons at Middlebury College in Vermont.