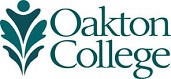 Oakton Infielder Receives National Baseball Player of the Week Honors
The National Junior College Athletic Association (NJCAA) honored baseball player Ryan Tuntland as its Division II Player of the Week on February 29.
In three games played last week at the Metrodome in Minneapolis, the sophomore infielder went 7-for-10 with 10 runs batted in and four runs scored, lifting Oakton to a 2-1 record at the start the 2012 season. Five of Tuntland's 10 hits went for extra bases and his .700 batting average leads NJCAA Division II.
"I'm honored to receive this award," said Tuntland, who will attend West Virginia University next year. "I worked hard during the off-season with a trainer to get bigger and stronger. This award shows that dedication pays off, but I have to keep working hard."
The award is no surprise to head coach Bill Fratto.
"I'm so proud of this kid," he said. "Ryan is a workaholic and I only expect bigger and better things from him as the season goes along."