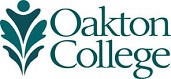 Oakton to Break Ground on Science and Health Careers Center
Des Plaines, IL (March 15, 2012) – For the first time since 2000, Oakton Community College will kick off a major construction project at its Des Plaines campus when it breaks ground on a $39 million Science and Health Careers Center on Thursday, April 5 at 10 a.m. The 93,000-square-foot building, scheduled for completion in 2014, will launch the College's $68.5 million five-year Facilities Master Plan, approved by the Board of Trustees in December 2010.
Science and health career education has changed radically since the 1980s and enrollment in these programs has increased. Over time, Oakton's existing science and health career facilities have become outdated and overcrowded. The new facility meets contemporary and emerging science and health career educational standards, and will house the College's anatomy and physiology, biology, chemistry, earth science, medical laboratory technology, nursing, physics, and physical therapy assistant programs. Located on the northeast side of the existing campus, it will feature sophisticated labs; flexible, light-filled classrooms; enhanced technology; and abundant lab preparation and storage space.
The Science and Health Careers Center will celebrate the site's natural highlights. Offices and student study spaces will provide optimum views of the lake, while windows in the corridors and classrooms will frame the surrounding forest. Oakton will seek Leadership in Energy and Environmental Design (LEED) certification for the facility, which will feature a number of "green" elements. The building will maximize solar heat gain and mitigate winter winds. A system that uses exhaust air to preheat and cool supply air will reduce heating and cooling loads, and occupancy sensors will regulate lighting. Daylight harvesting will bring natural light to 75 percent of the classrooms and the building façade will be self-shading.
"This state-of-the art facility will position the College among the leading providers of science and allied health training in the region," says Oakton President Margaret B. Lee, Ph.D. "In addition, our Facilities Master Plan will create more than 2,000 new jobs and pump more than $130 million into the local economy."
Other components of the Facilities Master Plan include an enrollment center that will integrate admission, advising and counseling, financial aid, registration, and records functions; a student gathering center; classroom upgrades; and a range of infrastructure improvements. The College will fund the plan with $40 million in general obligation bonds; $23 million in reserves; and private, state, and federal grants.
Legat Architects is lead architect for the Facilities Master Plan – including the Science and Health Careers Building. The company is a leading sustainable architectural and interior design practice specializing in higher education, commercial/mixed use, corporate office, healthcare, K-12 education, and municipal facilities. It serves clients regionally and nationally from its Illinois offices and its joint venture firm in Columbus, Ohio.
Turner Construction, the leading general builder in the United States and the Chicago area, will serve as construction manager for the building. A subsidiary of HOCHTIEF, a publicly traded company and one of the world's leading international construction service providers, Turner ranks first or second in all major segments of the building construction field. In 2011, the company completed $7.6 billion worth of construction,
The groundbreaking ceremony will take place at Oakton's Des Plaines campus, 1600 East Golf Road, with a reception immediately following.