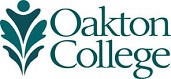 News from Oakton: March 6, 2012
Oakton Art Students Receive Honors
The Illinois Skyway Collegiate Conference will recognize Oakton art students Kalin Luy Ken of Des Plaines and Oscar Yaguian of Morton Grove for their ceramics entries at the conference's art competition.
Both students will receive Awards of Excellence on Friday, March 16, at Morton College. Ken's piece is entitled New Generation and Yaguian's entry is called Self-Portrait.
The ISCC's juried art competition, which runs March 16 – April 7 at Morton College, includes paintings, prints, photography, ceramics, and woodcuts. Other participating schools included College of Lake County, Elgin Community College, McHenry County College, Moraine Valley Community College, Morton College, Prairie State College, and Waubonsee Community College.
"This is a big deal for my ceramics students," says Lou Pierozzi, adjunct art instructor. "I am ecstatic that the conference will recognize Kalin and Oscar for their talents."
Examine Health Care Careers in March
Free Information Sessions Offered at Oakton
Interested in a health care career? Then you won't want to miss free upcoming information sessions at Oakton. These seminars showcase Oakton's degree and certificate programs. Faculty will be on hand to discuss course requirements and industry trends.
A radiologic technology session is scheduled Wednesday, March 14, at 2 p.m., at Oakton's Skokie campus, 7701 North Lincoln Avenue (Room C110).
The Bureau of Labor Statistics (BLS) reports that employment for radiologic technologists is expected to increase by approximately 17 percent from 2008 to 2018, faster than the average for all occupations. The BLS also reports that growth will be driven by the increasing demand for diagnostic imaging for an aging population.
In addition, a physical therapist assistant information session is scheduled for Wednesday, March 21, at 6:30 p.m., at Oakton's Des Plaines campus, 1600 East Golf Road (Room 1604).
To reserve your place in a session, visit www.oakton.edu/healthcareers or call 847.635.1700.
Head for the Islands at Hawaiian Music Club's Open Mic Night
Want to add some Hawaiian music in your life? Then you'll want to attend a free Open Mic Night sponsored by Oakton's Hawaiian Music Club on Thursday, March 15.
The fun begins at 7 p.m., at the Tiki Terrace, 1591 Lee Street, Des Plaines. Singers, acoustic instrumentalists, and hula dancers are encouraged to perform on stage.
Openings are limited and preregistration is required. Contact Earl Essig at 808.205.0332.
Oakton Hosts Rush Social-Emotional Learning Workshop
Early Bird Registration Required by March 16
Learn more about social and emotional learning on Monday, April 23, at Oakton.
Sponsored by Rush NeuroBehavioral Center, Implementing Social and Emotional Learning for all Students is designed for parents, teachers, and allied health and medical professionals. Ruth Cross, M.S., an educator for more than three decades and now a trainer who leads workshops around the state geared to demonstrating that social and emotional learning promotes success in school and life, will serve as the keynote speaker.
Upon completion, participants will be able to:
Explain the social emotional competencies, and how these relate to academic achievement, positive student development, and reductions in negative student behaviors.
Plan and implement a systemic approach to social and emotional learning as part of a district/school improvement process.
The conference will run 8:30 a.m. – 4 p.m., at Oakton's Des Plaines campus, 1600 East Golf Road. Registration fee is $150 before Friday, March 16 ($165 after March 16). Upon completion, participants will be eligible for continuing education credits.
To register or receive a program brochure, contact Oakton's Alliance for Lifelong Learning at 847.635.1808, or visit the Rush NeuroBehavioral Center events page at www.rnbc.org.
Amy Richards, National Feminist Leader, Coming to Oakton
Part of Women's History Month at Oakton
Nationally-known spokesperson and leading voice for young feminist issues Amy Richards brings her message to Oakton on Thursday, March 22. The free event is part of Women's History Month at Oakton.
Richards is the author of Manifesta: Young Women, Feminism, and the Future and co-founder of the Third Wave Foundation, an organization for young feminist activists between the ages of 15 and 30. Her talk, scheduled at 7 p.m., at Oakton's Performing Arts Center, 1600 East Golf Road, will be followed by a screening of HBO's Gloria: In Her Own Words, for which she served as a consultant.
Oakton also will celebrate Women's History Month with the Chicago Writers Series at 6 p.m., Tuesday, March 27, at Oakton's Performing Arts Center. The series features Angela Jackson, a poet, playwright, and novelist who produced her first book of poetry, Voodoo Love Magic, in 1974. A recipient of numerous literary honors, including the Carl Sandburg Award, Jackson's first novel, Where I Must Go, was published in 2009.
To view the full slate of events to celebrate Women's History Month at Oakton, visit www.oakton.edu.whm.