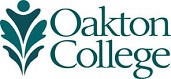 News from Oakton: March 13, 2012
Amy Richards, National Feminist Leader Coming to Oakton
Event is Part of Women's History Month

Nationally-known spokesperson and leading voice for young feminist issues Amy Richards brings her message to Oakton on Thursday, March 22. The free event is part of Women's History Month at Oakton.
Richards is the author of Manifesta: Young Women, Feminism, and the Future and co-founder of the Third Wave Foundation, an organization for young feminist activists between the ages of 15 and 30. Her talk, scheduled at 7 p.m., at Oakton's Performing Arts Center, 1600 East Golf Road, will be followed by a screening of HBO's Gloria: In Her Own Words, for which she served as a consultant.
Oakton also will celebrate Women's History Month with the Chicago Writers Series at 6 p.m., Tuesday, March 27, at Oakton's Performing Arts Center. Angela Jackson, a poet, playwright, and novelist who produced her first book of poetry, Voodoo Love Magic, in 1974 will read from her work. A recipient of numerous literary honors, including the Carl Sandburg Award, Jackson's first novel, Where I Must Go, was published in 2009. Set in Eden University, a fictional stand-in for Northwestern, her novel deals with the experiences of the first black students who blazed the trail into mostly white universities.
To view the full slate of events to celebrate Women's History Month at Oakton, visit www.oakton.edu.whm.


Oakton Hosts Sexual Assault Awareness Week Events
Did you know that every two minutes someone in the United States is sexually assaulted? Learn more about what is being done to help victims during Sexual Assault Awareness Week at Oakton.
In honor of Sexual Assault Week, commemorated nationally March 25 – 31, Oakton will host several free events. View the Clothesline Project, a display of shirts with messages and illustrations designed by survivors or those who love them, from 10 a.m. – 5 p.m., March 27 –28, at Oakton's Des Plaines campus, 1600 East Golf Road (Room 1443). Shirts will be provided for those who wish to share. The Clothesline Project also will be displayed 10 a.m. – 5 p.m., Thursday, March 29, and 10 a.m. – 12 p.m., Friday, March 30, at Oakton's Skokie campus, 7701 North Lincoln Avenue (Room A190).
Sexual Assault Awareness Week concludes with a Take Back the Night Rally and candlelight procession, starting at 6 p.m., Friday, March 30 (Main Lobby, Des Plaines campus). For more than three decades, Take Back the Night events have empowered women to take a stand against violence. The rally will include survivor testimonies and safety demonstrations.
Sexual Assault Awareness Week is co-sponsored by the College Program Board, Student Health Services, Women's and Gender Studies, and the Human Services and Substance Abuse Counseling Program.

Oakton and Erika's Lighthouse Host Teen Depression Workshop
Early Bird Registration Required by March 26
Approximately 20 percent of adolescents experience depression before they reach adulthood. Learn more about teen depression on Wednesday, April 25, at Oakton.
Sponsored by the College's Continuing Education for Health Professionals program, the conference "Today's Family: Understanding and Dealing with Teen Depression from a Biopsychosocial Direction" is geared toward social workers, professional counselors, marriage and family therapists, addictions counselors, occupational therapists, and other allied health professionals. This program also is open to the general public.
Participants will gain a better understanding as to how parents, school professionals, and mental health practitioners can best support teens who struggle with depression. In addition to professionals presenting at this program, a high school senior and her mother will share their personal experience with depression and its effect on their family and community.
The conference is co-sponsored with Erika's Lighthouse, an educational organization in Winnetka dedicated to raising awareness of adolescent depression and mental health for young people.
"Today's Family: Understanding and Dealing with Teen Depression from a Biopsychosocial Direction" will run from 8:30 a.m. – 4:15 p.m., at Oakton's Des Plaines campus, 1600 East Golf Road. Registration fee is $70 before Monday, March 26 ($96 after March 26. Walk-in registration is $121). Upon completion, participants will be eligible for continuing education credits.
To register or for a detailed program brochure, contact Oakton's Alliance for Lifelong Learning at 847.635.1808 or 847.635.1934.

Explore a Career in Health Information Technology
Free Information Sessions Offered at Oakton
Interested in a career as a health information technologist? Then you won't want to miss a free information session at Oakton on Wednesday, April 4.
This seminar, which showcases the College's degree and certificate programs in this health career program, is scheduled at 6 p.m., at Oakton's Des Plaines campus, 1600 East Golf Road (Room 1610). Faculty will be on hand to discuss course requirements and industry trends.
The Bureau of Labor Statistics (BLS) reports that employment for health information technologists is expected to increase by approximately 20 percent from 2008 to 2018, faster than the average for all occupations. The BLS also reports that due to the increasing use of electronic health records, more technicians will be needed to complete the new responsibilities associated with electronic data management.
To reserve your place in the session, visit www.oakton.edu/healthcareers or call 847.635.1700.