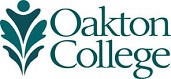 News from Oakton: March 27, 2012
Minimal Tuition Increase Effective Summer 2012
At its meeting on March 20, 2012, Oakton's Board of Trustees approved a $2.75/credit hour tuition increase for the 2012-2013 academic year. Effective summer 2012, in-district tuition will increase from $91 to $93.75/credit hour. Out-of-district tuition will remain $287.88/credit hour.
Oakton's tuition remains well below what other community colleges in the area are charging: it's the only such college in the collar counties still charging less than $100/credit hour (in district).
The increase will generate approximately $550,000 for the College's general operating fund.
Register Now for Summer Offerings at Oakton
The lazy days of summer are coming, but you can still give your brain a workout with a wide range of classes at Oakton! Summer registration is now open for eight-week courses that begin Monday, June 4, and seven-week courses that start Monday, June 11.
Summer semester class listings may be found online at www.oakton.edu, or in the Summer 2012 Credit and Noncredit Schedule, available at the Des Plaines and Skokie campuses, 1600 East Golf Road, and 7701 North Lincoln Avenue.
Register in person at either campus Monday through Thursday, 8:30 a.m. – 7 p.m.; Friday, 8:30 a.m. – 5 p.m.; and Saturday, 9 a.m. – 12 p.m. Students with a current application on file may register online at my.oakton.edu.
For more information about classes, call 847.635.1741 (Des Plaines), or 847.635.1400 (Skokie).
Get the Scoop on Oakton's Technology and Manufacturing Career Programs
Open House Features Computer Technology, Electronics, and More
Some of today's hottest careers are in the technology and manufacturing fields. Stop by Oakton's Skokie campus on Thursday, March 29, 4 – 8 p.m., and find out how you can train for the job of your dreams.
Get the inside scoop on a range of Oakton programs and courses, including:
automotive technology
computer aided drafting
computer applications for business
computer information systems
computer networking
electronics technology
green technology
manufacturing
supply chain/RFID (radio frequency identification)
robotics
Talk to faculty, tour the labs, enjoy refreshments, and take your chances in hourly raffle drawings! Prizes include TI calculators, external hard drives, thumb drives, and even a three-credit-hour tuition waiver! Ticket holders must be present to win.
Oakton's Skokie campus is located at 7701 North Lincoln Avenue. You'll find the Open House in Room A145/152. For more information, call 847.635.1690.


Oakton Hosts Take Back the Night Rally March 30
Did you know that every two minutes someone in the United States is sexually assaulted?
In honor of Sexual Assault Awareness Week, commemorated nationally March 25 – 31, Oakton will host a Take Back the Night Rally and candlelight procession, starting at 6 p.m., Friday, March 30.
For more than three decades, Take Back the Night events have empowered women to take a stand against violence. The rally will include survivor testimonies and safety demonstrations.
Throughout the week, local nonprofit agencies including Advocacy, Living, and Mentoring After Assault; Zacharias Sexual Abuse Center; and Rape Victim Advocates will be at the Des Plaines and Skokie campuses, 1600 East Golf Road, and 7701 North Lincoln Avenue.
The Take Back the Night Rally will take place at Oakton's Des Plaines campus. Sexual Assault Awareness Week at Oakton is co-sponsored by the College Program Board, Student Health Services, Women's and Gender Studies, and the Human Services and Substance Abuse Counseling Program.


Travel the Globe Without Leaving Your Seat: International Film Fest Kicks off April 2
Oakton's 25th Modern Language Film Fest takes center stage April 2 – 5. Attend free screenings at both campuses, 1600 East Golf Road, Des Plaines, and 7701 North Lincoln Avenue, Skokie. Twelve international films will be presented with English subtitles. These movies showcase the wide range of languages offered by the College.
This year's selections include:
Vincere (Italian, 2009). A portrait of Benito Mussolini's little-known first wife, Ida Dalser, who gave up everything to help champion his revolutionary ideas. The Chicago International Film Festival bestowed Vincere with the Best Director, Best Actress, and Best Actor Awards.
The Winner (Polish, 2011). Oliver, a young American of Polish descent, is a talented pianist, but his life and world collapse after he loses an important piano competition and his wife leaves him. Can betting on the horses give him a new start?
Women, Demon, Human (Chinese, 1987). The winner of two Chinese Academy Awards, this film is a stunning allegory of the struggle between modernity and tradition.
Other scheduled films include: Departures (Japanese, 2008), The Divine Weapon (Korean, 2008), It All Starts Today (French, 1999), A Matter of Size (Hebrew, 2009), Namestey London (Hindi and Urdu, 2007), The Outskirts (Russian, 1998), A Perfect Day (Arabic, 2005), Sangre de mi Sangre (Spanish, 2008), and Soul Kitchen (German, 2009).
To view the full list of movies, visit the Film Fest Web page.
Explore a Career in Health Information Technology
Free Information Sessions Offered at Oakton
Interested in a career as a health information technologist? Then you won't want to miss a free information session at Oakton on Wednesday, April 4.
This seminar, which showcases the College's degree and certificate programs in this health career program, is scheduled at 6 p.m., at Oakton's Des Plaines campus, 1600 East Golf Road (Room 1610). Faculty will be on hand to discuss course requirements and industry trends.
The Bureau of Labor Statistics (BLS) reports that employment for health information technologists is expected to increase by approximately 20 percent from 2008 to 2018, faster than the average for all occupations. The BLS also reports that due to the increasing use of electronic health records, more technicians will be needed to complete the new responsibilities associated with electronic data management.
Additional upcoming sessions in April at Oakton's Des Plaines campus include:
Radiologic technology: Wednesday, April 18, at 5 p.m. (Room 1603).
Physical therapist assistant: Wednesday, April 18, at 6:30 p.m. (Room1610).
Nursing: Thursday, April 26, at 6 p.m. (Room 1610).
To reserve your place in a session, visit www.oakton.edu/healthcareers or call 847.635.1700.
Oakton Offers Elder Care Certificate
Did you know that one out of every eight Americans is 65 years of age or older and that by 2030, more than 72 million Americans will be 65 or older?
Learn more about caring for the elderly by enrolling this spring in Oakton's elder care certificate program. Courses focus on the communication, person-centered care, nutrition, and cognitive impairment of seniors. The certificate prepares students for non-medical care of seniors at home, as a home support services worker.
The World of the Elder (PES 101-002). Prepare for a caregiver role with elders. Content includes educational concepts and practices for the care and safety of elders experiencing normal aging. Six-week course meets 9 – 10:40 a.m., Fridays, starting April 6.
Person-Centered Communication (PES 102-002). Class focuses on promoting holistic approaches and respect for the individual, and emphasizes adaptive services as the elder experiences changes in his or her health or abilities. Six-week course meets 11 a.m. – 12:40 p.m., Fridays, starting April 6.
Dementia Care of the Elder (PES 103-002). Learn educational concepts and practices for the care and safety of elders experiencing dementia. This course also covers Alzheimer's disease, including its stages and progression. Six-week course meets 1:30 – 3:10 p.m., Fridays, starting April 6.
Classes meet at Oakton's Des Plaines campus, 1600 East Golf Road. For more information, visit www.oakton.edu/elder_care.