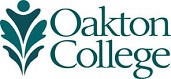 Parking Information
Beginning Monday, April 16, and continuing until 2014, one third of Parking Lot D will be fenced off as part of Master Plan Construction. Any special parking spots, including handicapped parking, will be moved to the north.
This section of Lot D will be closed for two years, and when reopened, will include part of the footprint of the Science and Health Careers Center.
Our new Science and Health Careers Center will be a tremendous facilities improvement for students taking science and health careers classes which include many of our most in-demand courses and programs.
Thank you for your patience during our construction.