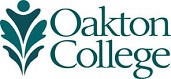 Men's Soccer Scrimmages Against Elite Teams
Oakton, the four-time defending Illinois Skyway Collegiate Conference champion, is gearing up for a fifth title by playing elite competition on the road this spring.
The Raiders, who finished with a 15-3 record in 2011, will take on Loyola University Chicago for a scrimmage at 7 p.m., Friday, April 13. Oakton also will face off against Western Illinois University at 2 p.m., Saturday, April 28.
"We always like to test ourselves," said Raiders head coach Steve Brody. "Both teams we will play this spring qualified for the NCAA Division I Men's Soccer Tournament. With eight possible starters back from last year's squad, we'll learn a lot about ourselves this spring."