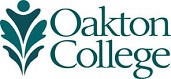 News from Oakton: April 3, 2012
Oakton to Break Ground on Science and Health Careers Center
Des Plaines Mayor Marty Moylan to Attend Ceremony April 5
For the first time since 2000, Oakton will kick off a major construction project at its Des Plaines campus when it breaks ground on a $39 million Science and Health Careers Center on Thursday, April 5, at 10 a.m.
Scheduled for completion in 2014, this 93,000-square foot building will house the College's anatomy and physiology, biology, chemistry, earth science, medical laboratory technology, nursing, physics, and physical therapy assistant programs. The state-of-the-art facility will feature sophisticated labs; flexible light-filled classrooms; enhanced technology; abundant lab preparation and storage space; and a range of "green" features.
Designed by Legat Architects, the Science and Health Careers Center launches Oakton's five-year $68.5 million Facilities Master Plan. Turner Construction will serve as the construction manager for the project.
Oakton President Margaret B. Lee, Board of Trustees Chairman Ann Tennes, and Des Plaines Mayor Marty Moylan will serve as speakers at the groundbreaking ceremony, which will take place at Oakton's Des Plaines campus, 1600 East Golf Road, with a reception immediately following.
For more information about construction, visit www.oakton.edu/about/facilities_plan.
Fall Registration at Oakton Opens April 9
While it's too early to think about raking leaves, it's not too early to think about registering for fall classes at Oakton. Fall semester registration begins Monday, April 9. Classes start Monday, August 20.
Fall semester class listings may be found online at www.oakton.edu, or in the Fall 2012 Credit and Noncredit Schedule, available at the Des Plaines and Skokie campuses, 1600 East Golf Road, and 7701 North Lincoln Avenue.
Register in person at either campus Monday through Thursday, 8:30 a.m. – 7 p.m.; Friday, 8:30 a.m. – 5 p.m.; and Saturday, 9 a.m. – 12 p.m. Students with a current application on file may register online at my.oakton.edu.
For more information about classes, call 847.635.1741 (Des Plaines), or 847.635.1400 (Skokie).
Check out Student Art at Oakton
OakArt 2012, an annual exhibition to celebrate the creativity of student artists, opens Thursday, April 5, with a public reception from 5 – 8 p.m., at Oakton's Koehnline Museum of Art.
The exhibition features paintings, drawings, ceramics, digital art, and photography all created by Oakton students. Oak Art 2012 will be on display through Friday, April 27.
The Koehnline Museum of Art, 1600 East Golf Road, Des Plaines, is open 10 a.m. – 6 p.m., Monday through Friday, and 11 a.m. – 4 p.m., Saturday.
Explore a Career as a Pharmacy Technician
Free Information Sessions Offered at Oakton
Interested in a career as a pharmacy technician? Then you won't want to miss a free information session at Oakton on Thursday, April 12.
This seminar, which showcases the College's degree and certificate programs in this health career program, is scheduled at 6 p.m., at Oakton's Des Plaines campus, 1600 East Golf Road (Room 1610). Faculty will be on hand to discuss course requirements and industry trends.
The Bureau of Labor Statistics (BLS) reports that employment for pharmacy technicians and aides is expected to increase by 25 percent from 2008 to 2018, which is much faster than the average for all occupations.
Additional upcoming sessions in April at Oakton's Des Plaines campus include:
Radiologic technology: Wednesday, April 18, at 5 p.m. (Room 1603).
Physical therapist assistant: Wednesday, April 18, at 6:30 p.m. (Room1610).
Medical laboratory technology and phlebotomy: Thursday, April 19, at 3 p.m. (Room 1604).
Nursing: Thursday, April 26, at 6 p.m. (Room 1610).
To reserve your place in a session, visit www.oakton.edu/healthcareers or call 847.635.1700.
Plan a Campus Visit to Oakton
Find out why Oakton is the ideal place to start or continue your college education during a campus visit on Friday, April 6.
Sponsored by the Office of Student Recruitment and Outreach, the tour of Oakton's Des Plaines campus, 1600 East Golf Road, will feature information about admission, career and transfer programs, financial aid, student services, and extracurricular activities. Oakton faculty, administrators, staff, and students will be available to answer questions.
Oakton offers associate's degrees and certificate programs for students planning to move on to four-year colleges or universities, as well as those preparing for employment in a variety of careers. Accredited by The Higher Learning Commission of the North Central Association of Colleges and Schools, the College is recognized by the Illinois Community College Board and is a member of the American Association of Community Colleges.
The tour will begin at 10 a.m. on Good Friday in Room 1550. To register, call 847-635-1835 or visit www.oakton.edu/visit.
Hands-on STEM Workshops Available at Oakton
Are you a high school or college student interested in STEM (science, technology, engineering and mathematics)? Then you'll want to attend the STEM Speaker Series: Situation Simulations, a series of free hands-on workshops on Saturday, April 14, at Oakton.
Six options are available:
Can You Take the Heat? 9 – 10 a.m., 10:15 – 11:15 a.m. Learn how heat transfer is important to modern technology and energy savings in our green economy.
Circuit Design, 9 – 10 a.m., 10:15 – 11:15 a.m. Use digital electronics circuitry to design, build, and test a model solar-powered vehicle.
Designing a House, 9 – 10 a.m., 10:15 – 11:15 a.m. Build a house using computer software.
Fun with Computer Science Games, 9 – 10 a.m., 10:15 – 11:15 a.m. Explore topics in computer science including sorting algorithms and text mining.
 Water Quality, 9 – 10 a.m., 10:15 – 11:15 a.m. Conduct tests on water samples.
What's in My Food? 9 – 10 a.m. Discover how to separate food dyes from food products.
Situation Simulations is sponsored by Oakton's Center for Promoting STEM and the Student Government Association.
Space is limited. Sessions meet at Oakton's Des Plaines campus (Room 1610). Pre-registration is required. Contact Gloria Liu at glorial@oakton.edu or 847-635-1738 with three workshop choices (you will be assigned two).
Share Your Oakton Story and Win an iPad2
Have you ever taken a credit or non-credit class at Oakton? Then take the director's chair and share your Oakton story!
In a 60- to 90-second video, tell the world why Oakton is the place to be. First prize is an iPad2 (32GB), second prize is an iPad2 (16GB), and third prize is an iPod touch (8GB).
Deadline is Tuesday, May 1, 2012.
For contest details visit www.oakton.edu/studentlife/contest.