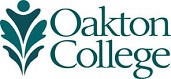 News from Oakton: April 10, 2012
Register Now for Fall Classes at Oakton
While it's too early to think about raking leaves, it's not too early to think about registering for fall classes at Oakton. Fall semester registration is now underway. Classes start Monday, August 20.
Fall semester class listings may be found online at www.oakton.edu, or in the Fall 2012 Credit and Noncredit Schedule, available at the Des Plaines and Skokie campuses, 1600 East Golf Road, and 7701 North Lincoln Avenue.
Register in person at either campus Monday through Thursday, 8:30 a.m. – 7 p.m.; Friday, 8:30 a.m. – 5 p.m.; and Saturday, 9 a.m. – 12 p.m. Students with a current application on file may register online at my.oakton.edu.
For more information about classes, call 847.635.1741 (Des Plaines), or 847.635.1400 (Skokie).
Explore a Career as a Radiologic Technician
Free Information Sessions Offered at Oakton
Interested in a career as a radiologic technologist? Then you won't want to miss a free information session at Oakton on Wednesday, April 18.
This seminar, which showcases the College's degree and certificate programs in this health career program, is scheduled at 5 p.m., at Oakton's Des Plaines campus, 1600 East Golf Road (Room 1603). Faculty will be on hand to discuss course requirements and industry trends.
The Occupational Outlook Handbook reports that employment for radiologic technologist is expected to increase by 28 percent from 2010 to 2020, faster than the average for all occupations.
Additional upcoming sessions in April at Oakton's Des Plaines campus include:
Physical therapist assistant: Wednesday, April 18, at 6:30 p.m. (Room1610).
Medical laboratory technology and phlebotomy: Thursday, April 19, at 3 p.m. (Room 1604).
Nursing: Thursday, April 26, at 6 p.m. (Room 1610).
To reserve your place in a session, visit www.oakton.edu/healthcareers or call 847.635.1700.
Discover the Modern Science of Origami
Learn how origami has helped with modern advances such as the creation of safer air bags and better telescopes on Wednesday, April 18, at Oakton.
Robert Lang, one of the world's foremost origami artists, will present his lecture, "From Flapping Birds to Space Telescopes: The Modern Science of Origami." The ancient art of paper-folding has been around for centuries. Lang will discuss how modern mathematical techniques have led to the creation of astonishing, realistic, and highly complex origami designs. These techniques provide solutions for real-world engineering challenges.
A full-time artist and consultant, Lang holds a Ph.D. in applied physics from the California Institute of Technology. He is a pioneer in computational origami and developing formal design algorithms for folding.
Presented by the Oakton Center for Promoting STEM (science, technology, engineering, and mathematics) and the Oakton Student Government Association, "From Flapping Birds to Space Telescopes: The Modern Science of Origami" will be presented at 1 p.m. in Room 1550 of the Des Plaines campus, 1600 East Golf Road.
Perchance to Dream on April 21
Enjoy dinner, dancing, and diversions at Perchance to Dream, on Saturday, April 21, to honor Oakton President Margaret B. Lee and celebrate the Oakton Educational Foundation's 35th anniversary.
The spring benefit for Oakton's Student Scholarship Fund includes a lively cocktail hour, delicious three-course meal, music by the Bradley Young Orchestra, and entertainment by Shakespearean actors. The gala begins at 6:30 p.m., at the Metropolis Ballroom, 6 South Vail Street, Arlington Heights.
Lead sponsors include Allstate; Aon Corporation; Crain-Maling Foundation; Footlik and Associates; Robbins, Schwartz, Nicholas, Lifton & Taylor, Ltd; and Underwriters Laboratories, Inc.
Established in 1977, the Educational Foundation has benefited thousands of students, faculty, and staff by supporting College initiatives not met by public funds.
Tickets are $150. Call 847.635.1893 to reserve yours now.
Celebrate Art and Activism
What does it mean to be a politically engaged artist today? What does art designed to change the world look and sound like? Find out the answer to these questions at Creating Justice on Saturday, April 21, at Oakton.
The all-day symposium explores the diverse ways activism engages the arts, and the way art transforms our communities – and the world.
Schedule of events include:
10:15 a.m.
Keynote address by New York-based Strike Anywhere Performance Ensemble. The group produces politically charged, original works that deal with socially relevant issues and has appeared on National Public Radio, German Public Radio, and U.S. television.
11:45 a.m. – 4:45 p.m.
Take in workshops and panels on dance, music, and poetry.
6 – 9 p.m.
Enjoy global food fair.
7 p.m.
Catch a live performance by Ugochi and Afro Soul Effect. The band is fronted by Nigerian lead singer Ugochi Nwaogwugwu. Musicians also include Shawn Wallace (keyboards/vocals), Deshon Newman (percussion), Jeff Harris (bass), and Justin Boyd (drums).
Creating Justice is sponsored by Oakton's Humanities and Philosophy and Performing Arts Departments, the Honors Program, and the Peace and Social Justice and Women's and Gender Studies Program.
Tickets are $20. Register at www.oakton.edu/creatingjustice.
Oakton Six Piano Ensemble Performs April 28-29
The internationally acclaimed Six Piano Ensemble will perform two concerts of popular, classical, and ragtime selections at 8 p.m., Saturday, April 28, and 3 p.m., Sunday, April 29.
The program features works by Joseph Haydn, Muzio Clementi, Max Reger, Johannes Brahms, and Scott Joplin, all arranged for multiple keyboards by founder and conductor Glenna Sprague, professor and coordinator of music at Oakton.
The Oakton Six Piano Ensemble features the musical talent of Beatriz Levi, Northfield; Garfield Sallman, Des Plaines; Viktoriya Gordiyenko, Morton Grove, and Manigirdas Motekaitis, Marianne Pyster, and Lina Schaal, all of Chicago.
This year, the Ensemble is proud to honor Levi, who is celebrating her 25th year as a member of the group.
The musicians will perform at the Footlik Theater, 1600 East Golf Road, Des Plaines. Tickets are $17 for general admission, $14 for students and seniors, and $12 for groups of 15 or more. For reservations, call the Oakton Box Office at 847.635.1900.
Share Your Oakton Story and Win an iPad2
Have you ever taken a credit or noncredit class at Oakton? Then take the director's chair and share your Oakton story!
In a 60- to 90-second video, tell the world why Oakton is the place to be. First prize is an iPad2 (32GB), second prize is an iPad2 (16GB), and third prize is an iPod touch (8GB).
Deadline is Tuesday, May 1, 2012.
For contest details visit www.oakton.edu/studentlife/contest.