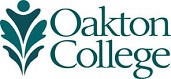 News from Oakton: April 24, 2012
Internationally Acclaimed Six Piano Ensemble Performs This Weekend
The internationally acclaimed Six Piano Ensemble will perform two concerts of popular, classical, and ragtime selections at 8 p.m., Saturday, April 28, and 3 p.m., Sunday, April 29.
The program will feature works by Joseph Haydn, Muzio Clementi, Max Reger, Johannes Brahms, and Scott Joplin, all arranged for multiple keyboards by founder and conductor Glenna Sprague, professor and coordinator of music at Oakton.
The Oakton Six Piano Ensemble will display the musical talent of Beatriz Levi, Northfield; Garfield Sallman, Des Plaines; Viktoriya Gordiyenko, Morton Grove, and Manigirdas Motekaitis, Marianne Pyster, and Lina Schaal, all of Chicago.
This year, the Ensemble is proud to honor Levi, who is celebrating her 25th year as a member of the group.
The musicians will perform at the Footlik Theater, 1600 East Golf Road, Des Plaines. Tickets are $17 for general admission, $14 for students and seniors, and $12 for groups of 15 or more. For reservations, call the Oakton Box Office at 847.635.1900.
Oakton Nursing Program Renews National Accreditation
The National League for Nursing Accreditation Commission (NLNAC) recently reconfirmed accreditation of Oakton's nursing program. The NLNAC, a specialized accrediting agency for all types of nursing education programs, approved a visitation team's recommendation at its March 2012 meeting. 
Earning NLNAC accreditation is an extensive process. The Nursing Department began the reaccreditation process more than three years ago with full faculty participation in the self-study process, followed by a three-day onsite verification review and survey by NLNAC representatives.

During the NLNAC's site visit last October, representatives measured Oakton's nursing program against six standards: mission and administrative capacity; faculty and staff; students; curriculum; resources; and outcomes. Each of the six standards has between five and 10 specific sub-criteria that also must be met or exceeded to obtain accreditation. Oakton met all the standards and sub-criteria.
The accreditation is valid through 2019, the NLNAC's maximum of eight years.
"We're very pleased to receive the best grade possible" says Sandra Kubala, Oakton's nursing chair. "This demonstrates that we have a wonderful nursing faculty that works hard to provide the best nursing education to our area."
Oakton's nursing program was established in 1982 and first accredited by the NLNAC in 1987. Each year, approximately 100 nursing students graduate from Oakton.
Oakton Recognized for Financial Reporting Excellence
For the 22nd year in a row, Oakton Community College is the recipient of a prestigious award for financial reporting by the Government Finance Officers Association of the United States and Canada (GFOA).
Oakton earned the GFOA's Certificate of Achievement for Excellence in Financial Reporting for the fiscal year ending June 30, 2011. Prepared by the Department of Accounting Services, Oakton's Comprehensive Annual Financial Report (CAFR), represents the highest form of recognition for governmental accounting and financial reporting.
Judged by an impartial panel, the CAFR demonstrates a constructive "spirit of full disclosure" that clearly communicates financial details and motivates others to read the document.
GFOA, a nonprofit professional organization, serves more than 17,500 professionals throughout North America who promote the management of governmental financial resources.
Oakton Board of Trustees Seats New Officers
The Oakton Community College Board of Trustees elected new officers for 2012-2013 on Tuesday, April 17. Jody Wadhwa of Northbrook was named the new chairman. He replaces previous chairman Ann E. Tennes of Skokie. Student trustee Theresa Bashiri-Remetio of Park Ridge, recently elected to a one-year term, also was seated.
In addition, Joan W. DiLeonardi, Ph.D., of Des Plaines was elected vice chairman, and William Stafford of Evanston was named secretary. The board also includes Tennes, George G. Alexopoulos, Ph.D., of Glenview, Patricia N. Harada of Wilmette and Eric Staley of Northfield.
Trustees meet monthly at the Des Plaines campus, 1600 East Golf Road. The next scheduled meeting is 7:30 p.m., Tuesday, May 22. 
For more information, contact the Office of the President at 847.635.1801.
Richard III Takes the Stage at Oakton
Enjoy a tale of war, power, and blind ambition May 3 – 6, and May 10 – 13, when the Performing Arts at Oakton presents Shakespeare's Richard III.
Determined to be king, Richard ruthlessly eliminates anyone who stands between him and the throne, executing his younger brother, assassinating his young nephews, and even murdering his wife. But those who live by the sword die by the sword, and Richard faces his greatest challenge at the Battle of Bosworth Field.
Take in a special $5 preview Thursday, May 3, at 8 p.m.
Regular performances are scheduled:
Friday, May 4, at 8 p.m.
Saturday, May 5, at 8 p.m.
Sunday, May 6, at 2 p.m.
Thursday, May 10, at 8 p.m.
Friday, May 11, at 8 pm.
Saturday, May 12, at 8 p.m.
Sunday, May 13, at 2 p.m.
Richard III will be staged at Oakton's Studio One, 1600 East Golf Road, Des Plaines.
Tickets are $10 for general admission; $8 for students and seniors; and $6 for groups of 15 or more – call 847.635.1900 to purchase.
Noteworthy Festival Celebrates Spring with a Week of Concerts
Enjoy the sounds of spring at five concerts scheduled at Oakton during the Noteworthy Festival.
Guitar Recital, Sunday, May 6, at 2 p.m., $3 general admission. Oakton's classical guitar and bass students play contemporary and original pieces under the direction of music instructor Tom Clippert, member of the Avanti Guitar Trio and graduate of the Yale University School of Music.
String Recital, Monday, May 7, at 8 p.m., $3 general admission. Join student ensembles and soloists under the direction of music instructor Daniel Golden for a program of familiar classics and stimulating selections from around the globe.
Vocal Recital, Wednesday, May 9, at 8 p.m., $3 general admission. Voice students directed by Eileen Berman, a performing member of Oakton's music faculty, present an evening of classic and contemporary song favorites.
Choral Recital, Thursday, May 10, at 8 p.m., $3 general admission. Welcome warmer weather with some bright notes in this annual recital series favorite. Oakton's vocal students, under the direction of Eileen Berman, perform a modern and traditional repertoire of songs.
Jazz Invasion, Friday, May 11, at 8 p.m., $5 general admission, $3 students and seniors. Celebrate the longer days with this highly-anticipated jazz concert. Under the direction of music instructor Robert Evans, the legendary Oakton Jazz Band performs big band favorites from every era.
All concerts will be held at Oakton's Footlik Theater, 1600 East Golf Road, Des Plaines. For tickets, call the Oakton Box Office at 847.635.1900.
Plan a Campus Visit to Oakton
Find out why Oakton is the ideal place to start or continue your college education during a campus visit on Tuesday, May 8.
Sponsored by the Office of Student Recruitment and Outreach, the tour of Oakton's Des Plaines campus, 1600 East Golf Road, will feature information about admission, career and transfer programs, financial aid, student services, and extracurricular activities. Oakton faculty, administrators, staff, and students will be available to answer questions.
Oakton offers associate's degrees and certificate programs for students planning to move on to four-year colleges or universities, as well as those preparing for employment in a variety of careers. Accredited by The Higher Learning Commission of the North Central Association of Colleges and Schools, the College is recognized by the Illinois Community College Board and is a member of the American Association of Community Colleges.
The tour will begin at 6 p.m. in Room 1550. To register, call 847.635.1835 or visit www.oakton.edu/visit.
Steven Jay Urry: A Retrospective Comes to Oakton
Steven Urry (1939-1993) had a brilliant career as an artist constructing abstract welded steel and aluminum sculptures of biomorphic forms. View his life's work at an exhibition that runs May 10 – July 19, at Oakton's Koehnline Museum of Art.
Steven Jay Urry: A Retrospective presents his sculptures, drawings, paintings, and experimental pieces in the context of his time. Born in Chicago, Urry also lived and worked in San Francisco, New York, Miami, and Arizona. He first drew serious attention in 1966 during his first solo show of large-scale welded steel sculptures in Chicago. Today, Urry is known and respected by older generations of artists, but his work is rarely seen – and no show of his entire career has ever been mounted.
On opening night, attend a public reception with refreshments from 5 – 8 p.m.
The Koehnline Museum of Art, 1600 East Golf Road, Des Plaines, is open Monday through Friday, 10 a.m. – 6 p.m., and Saturday, 11 a.m. – 4 p.m.