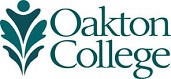 News from Oakton: May 8, 2012
Illinois CPA Society Honors Oakton Accounting Professor
Leslie Van Wolvelear, associate accounting professor at Oakton, is the recipient of the Illinois CPA Society's 2012 Outstanding Educator Award. Van Wolvelear will be honored at the society's annual dinner on June 5 in Chicago.
This prestigious award recognizes Illinois educators at a community college, college, or university who excel in leadership and teaching, and have made continuous and outstanding contributions to accounting education.
A resident of Palatine, Van Wolvelear began teaching at Oakton in 1999. At the College, she serves as an online learning consultant and coordinates the accounting department's assessment program. She holds a master's degree in accounting from Roosevelt University and a master's degree in online teaching from the University of Illinois Springfield.
Founded in 1903, the Illinois CPA Society is a professional membership organization dedicated to enhancing the value of the CPA profession. With more than 24,000 members, it is the fourth largest state CPA society in the United States.
Openings Available at Oakton Early Childhood Education Centers
Looking for high-quality preschool care? Oakton's Early Childhood Education Center has limited openings for summer and the 2012-2013 school year.
The licensed and accredited ECE Centers offer half-day and full-day programs for children ages 2 – 5. Experienced teachers provide high-quality care and education with an innovative curriculum.
Sign up now for the following programs:
Des Plaines campus, 1600 East Golf Road, full-day program for 2 – 5 year olds.
Contact Nora Rucker at 847-635-1840, nrucker@oakton.edu.
Skokie campus, 7701 North Lincoln Avenue, full- and part-day programs for 3 – 5 year olds.
Contact Yvonne Kostic at 847-635-1441, kostic@oakton.edu.
Richard III Closes This Weekend
It's your last chance! Enjoy a tale of war, power, and blind ambition May 10 – 13, when the Performing Arts at Oakton presents Shakespeare's Richard III.
Determined to be king, Richard ruthlessly eliminates anyone who stands between him and the throne, executing his younger brother, assassinating his young nephews, and even murdering his wife. But those who live by the sword die by the sword, and Richard faces his greatest challenge at the Battle of Bosworth Field.
Remaining performances are scheduled:
Thursday, May 10, 8 p.m.
Friday, May 11, 8 pm.
Saturday, May 12, 8 p.m.
Sunday, May 13, 2 p.m.

Richard III will be staged at Oakton's Studio One, 1600 East Golf Road, Des Plaines.

Tickets are $10 for general admission; $8 for students and seniors; and $6 for groups of 15 or more – call 847.635.1900 to purchase.


Noteworthy Festival Celebrates Spring with a Week of Concerts
Enjoy the sounds of spring at concerts scheduled at Oakton during the Noteworthy Festival.


Choral Recital, Thursday, May 10, at 8 p.m., $3 general admission. Welcome warmer weather with some bright notes in this annual recital series favorite. Oakton's vocal students perform a modern and traditional repertoire of songs.
Jazz Invasion, Friday, May 11, at 8 p.m., $5 general admission, $3 students and seniors. Celebrate the longer days with this highly-anticipated jazz concert. The legendary Oakton Jazz Band performs big band favorites from every era.
Guitar Recital, Sunday, May 13, at 2 p.m., $3 general admission. Oakton's classical guitar and bass students play contemporary and original pieces.
All concerts will be held at Oakton's Footlik Theater, 1600 East Golf Road, Des Plaines. For tickets, call the Oakton Box Office at 847.635.1900.
Steven Jay Urry: A Retrospective Comes to Oakton
Steven Urry (1939-1993) had a brilliant career as an artist constructing abstract welded steel and aluminum sculptures of biomorphic forms. View his life's work at an exhibition that runs May 10 – July 19, at Oakton's Koehnline Museum of Art.
Steven Jay Urry: A Retrospective presents his sculptures, drawings, paintings, and experimental pieces in the context of his time. Born in Chicago, Urry also lived and worked in San Francisco, New York, Miami, and Arizona. He first drew serious attention in 1966 during his first solo show of large-scale welded steel sculptures in Chicago. Today, Urry is known and respected by older generations of artists, but his work is rarely seen – and no show of his entire career has ever been mounted.
On opening night, attend a public reception with refreshments from 5 - 8 p.m.
The Koehnline Museum of Art, 1600 East Golf Road, Des Plaines, is open Monday through Friday, 10 a.m. - 6 p.m., and Saturday, 11 a.m. - 4 p.m.
Family Favorite Jim Gill Brings His Musical Magic to Campus
Welcome spring with a dance party your kids will never forget! Jim Gill, long a family favorite, will bring his special stage show to Oakton on Saturday, May 12.
Every Jim Gill concert creates a joyful musical experience for parents and children together, filled with songs and stories. Sing, clap, and even sneeze along with this award-winning musician and author.
Gill will perform his fun-filled family event at Oakton's Footlik Theater, 1600 East Golf Road, starting at 3 p.m. Tickets are $7 for general admission; $5 for children under 12; and $4 for groups of 15 or more – call 847.635.1900 to purchase.
Oakton Hosts Free Radiologic Technician Seminar
Interested in a career as a radiologic technologist? Then you won't want to miss a free information session at Oakton on Wednesday, May 23.
This seminar, which showcases the College's degree and certificate programs in this health career program, is scheduled at 2 p.m., at Oakton's Skokie campus, 7701 North Lincoln Avenue (Room C110). Faculty will be on hand to discuss course requirements and industry trends.
The Occupational Outlook Handbook reports that employment for radiologic technologist is expected to increase by 28 percent from 2010 to 2020, faster than the average for all occupations.
To reserve your place in the session, visit www.oakton.edu/healthcareers or call 847.635.1700.