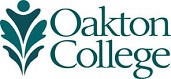 News from Oakton: May 15, 2012
Former Oakton Student Wins Pulitzer Prize
Former Oakton student John Sullivan co-led the team of Philadelphia Inquirer reporters that won the Pulitzer Prize for Public Service journalism on April 16.
An Evanston resident who now teaches investigative reporting at the Medill School of Journalism at Northwestern University, Sullivan attended Oakton in 1989 and 1990. He served as the College's 2010 commencement speaker.
Sullivan and his team won the Pulitzer for the seven-part series "Assault on Learning" revealed that violence in the city's schools was widespread and underreported, with 30,000 serious incidents over the last five school years.
The Pulitzer Web site touted the Philadelphia Inquirer news team for the "exploration of pervasive violence in the city's schools, using powerful print narratives and videos to illuminate crimes committed by children against children and to stir reforms to improve safety for teachers and students."
"I was a finalist for a Pulitzer in 2009 and I thought that was as close as I would get," says Sullivan. "I was very surprised to win especially since it was my last investigative series before leaving for Northwestern. Winning a Pulitzer is a great honor."
Prior to Oakton, Sullivan worked at an upholstery store for four years and he credits Oakton for putting him on his current career path. After attending Oakton, he earned his bachelor's degree from Cornell College and master's degree from the University of Missouri School of Journalism. He served as a reporter at the Philadelphia Inquirer from 2002 – 2011.
"Oakton was a great start for me," he said. "When I came back to school, Oakton helped me to rebuild my academic career. At Oakton, I gained the foundation I needed to be successful."


Oakton Summer Hours Start May 25
Summer hours at Oakton begin Friday, May 25. The College will be closed on Fridays, Saturdays, and Sundays until the week of August 6.
Summer class registration continues at the Des Plaines campus, 1600 E. Golf Road, and Skokie campus, 7701 N. Lincoln Avenue. Eight-week courses begin the week of June 4 and seven-week courses begin the week of June 11. For more information, including interim course schedules, consult the Summer 2012 Credit and Noncredit Class Schedule.
During summer hours, students may register in person at both campuses, 8:30 a.m. – 7 p.m., Monday through Thursday. Online registration is available at my.oakton.edu, 6:45 a.m. – 10 p.m., Monday through Friday, and 8 a.m. – 5 p.m., Saturday and Sunday.
For assistance with summer classes, call 847-635-1741 (Des Plaines), or 847-635-1400 (Skokie).


Openings Available at Oakton Early Childhood Education Centers
Looking for high-quality preschool care? Oakton's Early Childhood Education Center has limited openings for summer and the 2012-2013 school year.
The licensed and accredited ECE Centers offer half-day and full-day programs for children ages 2 – 5. Experienced teachers provide high-quality care and education with an innovative curriculum.
Sign up now for the following programs:
Des Plaines campus, 1600 East Golf Road, full-day program for 2 – 5 year olds.
Contact Nora Rucker at 847-635-1840, nrucker@oakton.edu.
Skokie campus, 7701 North Lincoln Avenue, full- and part-day programs for 3 – 5 year olds.
Contact Yvonne Kostic at 847-635-1441, kostic@oakton.edu.
Steven Jay Urry: A Retrospective Comes to Oakton
Steven Urry (1939-1993) had a brilliant career as an artist constructing abstract welded steel and aluminum sculptures of biomorphic forms. View his life's work at an exhibition that runs May 10 – July 19, at Oakton's Koehnline Museum of Art.
Steven Jay Urry: A Retrospective presents his sculptures, drawings, paintings, and experimental pieces in the context of his time. Born in Chicago, Urry also lived and worked in San Francisco, New York, Miami, and Arizona. He first drew serious attention in 1966 during his first solo show of large-scale welded steel sculptures in Chicago. Today, Urry is known and respected by older generations of artists, but his work is rarely seen – and no show of his entire career has ever been mounted.
The Koehnline Museum of Art, 1600 East Golf Road, Des Plaines, is open Monday through Friday, 10 a.m. - 6 p.m., and Saturday, 11 a.m. - 4 p.m.
Explore a Career in Health Information Technology
Free Information Sessions Offered at Oakton
Interested in a career as a health information technologist? Then you won't want to miss a free information session at Oakton on Thursday, June 7.
This seminar, which showcases the College's degree and certificate programs in this health career program, is scheduled at 6 p.m., at Oakton's Des Plaines campus, 1600 East Golf Road (Room 1625). Faculty will be on hand to discuss course requirements and industry trends.
The Bureau of Labor Statistics (BLS) reports that employment for health information technologists is expected to increase by approximately 20 percent from 2008 to 2018, faster than the average for all occupations. The BLS also reports that due to the increasing use of electronic health records, more technicians will be needed to complete the new responsibilities associated with electronic data management.
Additional upcoming sessions in June at Oakton's Des Plaines campus include:
Radiologic technology: Wednesday, June 13, at 2 p.m. (Room 1560).
Nursing: Tuesday, June 26, at 3 p.m. (Room 1604).
To reserve your place in the session, visit www.oakton.edu/healthcareers or call 847.635.1700.