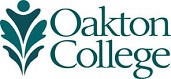 News from Oakton: May 22, 2012
Oakton Offers Jewish Studies Concentration
For more than 3,000 years, Judaic civilization has shaped history and the world. Beginning this fall, Oakton is offering a Jewish Studies concentration, an 18-semester- hour program that incorporates an interdisciplinary study of Jews and Judaism.
The central values of the concentration are dedicated to the support of academic research, civic and community outreach, coordination with Jewish organizations, public lecture series, and symposia that both educate and challenge community members to be informed, responsible, and capable global citizens.
"Many prestigious universities around the world have a Jewish Studies program and Oakton is one of the few community colleges in the country to offer such a concentration," says Jewish Studies Coordinator Wendy Maier-Sarti. "We welcome all those who wish to enrich their learning experiences with a basic overview of Jewish culture or want to delve further into the heart of Judaic studies. By the very nature of its interdisciplinary approach, this program provides an opportunity to understand and appreciate the complexity and also the diversity of Jewish studies."
Concentration requirements consist of Introduction to Jewish Studies (HIS 136) and History of the Holocaust (HIS 228). Students also must complete four additional classes designated as Jewish Studies courses or sections. Fall 2012 electives include: History of the Middle Ages (HIS 135), Art History: Jewish Art from Antiquity to Modern Israel (ART 109), Beginning Hebrew I (HBW 101), and Intermediate Hebrew (HBW 201).
Courses meet at Oakton's Skokie campus, 7701 North Lincoln Avenue, starting August 20.
For more information, visit www.oakton.edu/jewish_studies or e-mail jewishstudies@oakton.edu.
Audition for Play On at Oakton
Have you been struck by the acting bug? Auditions for Play On, the only community college playwriting festival in the state, are scheduled Monday, June 11, and Tuesday, June 12.
Play On features seven daring, hilarious, and philosophical one-act plays written and directed by Illinois community college students. To bring these plays to life, festival directors will be casting men and women of all ages and ethnicities. Prepared monologues and cold readings will be heard 6 – 9 p.m., at Oakton's Studio One, 1600 East Golf Road, Des Plaines.
Play On will be staged July 24 – 26. For more information about auditions, call 847.635.1976.
Oakton Professor Accepted into Prestigious Writing Workshop
Madhuri Deshmukh, professor of English at Oakton, has been accepted into the prestigious Kenyon Review Writers Workshop scheduled June 16 – 23, at Kenyon College in Ohio.
The Kenyon Review Writers Workshop fosters the creation and revision of new work. Sessions include seminars in fiction, poetry, and literary nonfiction. Deshmukh, a resident of Libertyville, will be working with poet Jake Adam York during an intensive week of writing and critique. York is the author of three books of poems: Persons Unknown, A Murmuration of Starlings, and Murder Ballads. His poems have appeared in the Cincinnati Review, Northwest Review, and other journals.
Deshmukh is researching and translating the poetry of Janabai, a 13th century Indian writer. She began teaching at Oakton in 1999 and holds doctorate, master's, and bachelor's degrees from Loyola University Chicago. 
Oakton Hosts Free Radiologic Technology Seminar
Interested in a career as a radiologic technologist? Then you won't want to miss a free information session at Oakton on Wednesday, June 13.
This seminar, which showcases the College's degree and certificate programs in this health career program, is scheduled at 2 p.m., at Oakton's Des Plaines campus, 1600 East Golf Road (Room 1560). Faculty will be on hand to discuss course requirements and industry trends.
The Occupational Outlook Handbook reports that employment for radiologic technologists is expected to increase by 28 percent from 2010 to 2020, faster than the average for all occupations.
Additional upcoming sessions in June at Oakton include:
Nursing: Tuesday, June 26, at 3 p.m. (Room 1604, Des Plaines campus).
Pharmacy technician and Aseptic Pharmaceutical Preparations, Wednesday, June 27, at 6 p.m. (Room C120, Skokie campus).
To reserve your place in a session, visit www.oakton.edu/healthcareers or call 847.635.1700. 
Steven Jay Urry: A Retrospective Comes to Oakton
Steven Urry (1939-1993) had a brilliant career as an artist constructing abstract welded steel and aluminum sculptures of biomorphic forms. View his life's work at an exhibition that runs May 10 – July 19, at Oakton's Koehnline Museum of Art.
Steven Jay Urry: A Retrospective presents his sculptures, drawings, paintings, and experimental pieces in the context of his time. Born in Chicago, Urry also lived and worked in San Francisco, New York, Miami, and Arizona. He first drew serious attention in 1966 during his first solo show of large-scale welded steel sculptures in Chicago. Today, Urry is known and respected by older generations of artists, but his work is rarely seen – and no show of his entire career has ever been mounted.
The Koehnline Museum of Art, 1600 East Golf Road, Des Plaines, is open Monday through Thursday, 10 a.m. – 7 p.m.