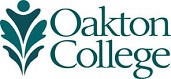 News from Oakton: May 29, 2012
Audition for Play On at Oakton
Have you been struck by the acting bug? Auditions for Play On, the only community college playwriting festival in the state, are scheduled Monday, June 11, and Tuesday, June 12.
Play On features seven daring, hilarious, and philosophical one-act plays written and directed by Illinois community college students. To bring these plays to life, festival directors will be casting men and women of all ages and ethnicities. Prepared monologues and cold readings will be heard 6 – 9 p.m., at Oakton's Studio One, 1600 East Golf Road, Des Plaines.
Play On will be staged July 24 – 26. For more information about auditions, call 847.635.1976.
Explore a Career in Nursing
Free Information Sessions Offered at Oakton
Interested in a nursing career? Then you won't want to miss a free information session at Oakton on Tuesday, June 26.
This seminar, which showcases the College's degree and certificate programs in this health career program, is scheduled at 3 p.m., at Oakton's Des Plaines campus, 1600 East Golf Road (Room 1604). Faculty will be on hand to discuss course requirements and industry trends.
The Occupational Outlook Handbook reports that employment for registered nurses is expected to increase by 26 percent from 2010 to 2020, faster than the average for all occupations.
Additional upcoming sessions in June at Oakton include:
Pharmacy technician and aseptic pharmaceutical preparations, Wednesday, June 27, at 6 p.m. (Room C120, Skokie campus, 7701 North Lincoln Avenue).
Health information technology, Thursday, June 28, at 6 p.m. (Room A145-152, Skokie campus).
To reserve your place in a session, visit www.oakton.edu/healthcareers or call 847.635.1700. 
Register Now for Fall Classes at Oakton
While it's too early to think about raking leaves, it's not too early to think about registering for fall classes at Oakton. Fall semester registration is now underway. Classes start Monday, August 20.
Fall semester class listings may be found online at www.oakton.edu, or in the Fall 2012 Credit and Noncredit Schedule, available at the Des Plaines and Skokie campuses, 1600 East Golf Road, and 7701 North Lincoln Avenue. Students may register in person at both campuses, 8:30 a.m. – 7 p.m., Monday through Thursday. Students with a current application on file may register online at my.oakton.edu.
For more information about classes, call 847.635.1741 (Des Plaines), or 847.635.1400 (Skokie).