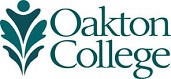 News from Oakton: June 12, 2012
Women Artists Sought for Juried Art Exhibition
The Koehnline Museum of Art at Oakton invites women artists to submit work for the juried exhibition The Personal is Political: The Transformative Power of Women's Art that will run October 4 – 26. Deadline for entries is Thursday, July 26. There is no entry fee.
Ever since Kate Millet coined the phrase "the personal is political" in her landmark 1970 work Sexual Politics, the words have continued to resonate in contemporary feminism. The College requests artists of all media to submit a work that engages with and responds to the multiple meanings in Millet's words.
The exhibition is sponsored by the Women's and Gender Studies at Oakton, in cooperation with the Museum.
Interested? Here's what you need to know:
Artists may submit only one original work for consideration.
Works must be submitted on a compact disc as JPEG images with a resolution of 300 dpi.
The CD must be labeled with the artist's name, title of work, and medium and should also contain an artist statement/biography in narrative form as a Microsoft Word document not exceeding 150 words.
A complete list of rules may be viewed at www.oakton.edu/newsevents/events/WGS_art_entry.pdf.
Submit entries to Nathan Harpaz, Koehnline Museum of Art, Oakton Community College, 1600 East Golf Road, Des Plaines, IL 60016.
For more information, contact Harpaz at 847.635.2633 or nharpaz@oakton.edu.
Oakton Pitcher Drafted by Oakland A's
The Oakland A's drafted Oakton right-handed pitcher Derek De Young in the 18th round of the First-Year Player Draft on Wednesday, June 6.   
De Young, a graduate of Plainfield Central High School, made the most of his sophomore season, leading the Raiders pitching staff in wins (eight), earned run average (2.85) and strikeouts (104). The Plainfield native, also named to the National Junior College Athletic Association (NJCAA) Division II All-North Central Region First Team and the Illinois Skyway Collegiate Conference All-Conference First Team, was the 559th pick in the Major League Baseball draft. His 1.37 strikeouts per inning ranked seventh in NJCAA Division II. 
"I'm so proud of Derek," said Oakton Head Coach Bill Fratto. "He's come up big for us all season long and is definitely well-deserving of being drafted."
In 2012, the Raiders claimed the Illinois Skyway championship and finished the season with a school record 43 wins.
Explore a Career in Nursing
Free Information Sessions Offered at Oakton
Interested in a nursing career? Then you won't want to miss a free information session at Oakton on Tuesday, June 26.
This seminar, which showcases the College's degree and certificate programs in this health career program, is scheduled at 3 p.m., at Oakton's Des Plaines campus, 1600 East Golf Road (Room 1604). Faculty will be on hand to discuss course requirements and industry trends.
The Occupational Outlook Handbook reports that employment for registered nurses is expected to increase by 26 percent from 2010 to 2020, faster than the average for all occupations.
Additional upcoming sessions in June at Oakton include:
Pharmacy Technician and Aseptic Pharmaceutical Preparations
Wednesday, June 27, at 6 p.m.
Room C120, Skokie campus
Health Information Technology
Thursday, June 28, at 6 p.m.
Room A145-152, Skokie campus
To reserve your place in a session, visit www.oakton.edu/healthcareers or call 847.635.1700. 
Register Now for Fall Classes at Oakton
While it's too early to think about raking leaves, it's not too early to think about registering for fall classes at Oakton. Fall semester registration is now underway. Classes start Monday, August 20.
Fall semester class listings may be found online at www.oakton.edu, or in the Fall 2012 Credit and Noncredit Schedule, available at the Des Plaines and Skokie campuses, 1600 East Golf Road, and 7701 North Lincoln Avenue. Students may register in person at both campuses, 8:30 a.m. – 7 p.m., Monday through Thursday. Students with a current application on file may register online at my.oakton.edu.
For more information about classes, call 847.635.1741 (Des Plaines), or 847.635.1400 (Skokie).