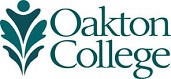 News from Oakton: June 26, 2012
Plan a Visit to Oakton
Find out why Oakton is the ideal place to start or continue your college education during a campus visit on Wednesday, July 11.
Sponsored by the Office of Student Recruitment and Outreach, the tour of Oakton's Des Plaines campus 1600 East Golf Road, will feature information about admission, career and transfer programs, financial aid, student services, and extracurricular activities. Oakton faculty, administrators, staff, and students will be available to answer questions.
Oakton offers associate's degrees and certificate programs for students planning to move on to four-year colleges or universities, as well as those preparing for employment in a variety of careers. Accredited by The Higher Learning Commission of the North Central Association of Colleges and Schools, the College is recognized by the Illinois Community College Board and is a member of the American Association of Community Colleges.
The tour will begin at 5:30 p.m. in the Performing Arts Lobby. To register, call 847.635.1835 or visit www.oakton.edu/visit.
Explore a Career in Health Information Technology
Free Information Sessions Offered at Oakton
Interested in a career as a health information technologist? Then you won't want to miss a free information session at Oakton on Thursday, July 12.
This seminar, which showcases the College's degree and certificate programs in this health career program, is scheduled at 6 p.m., at Oakton's Des Plaines campus, 1600 East Golf Road (Room 1604). Faculty will be on hand to discuss course requirements and industry trends.
The Bureau of Labor Statistics (BLS) reports that employment for health information technologists is expected to increase by approximately 20 percent from 2008 to 2018, faster than the average for all occupations. The BLS also reports that due to the increasing use of electronic health records, more technicians will be needed to complete the new responsibilities associated with electronic data management.
Additional upcoming sessions in July at Oakton's Des Plaines campus include:
Physical Therapist Assistant
Monday, July 16, 4:30 p.m.
Room 1625
Medical Laboratory Technology and Phlebotomy
Wednesday, July 18, 2 p.m.
Room 2737.
To reserve your place in a session, visit www.oakton.edu/healthcareers or call 847.635.1700.
Women Artists Sought for Juried Art Exhibition
The Koehnline Museum of Art at Oakton invites women artists to submit work for the juried exhibition The Personal is Political: The Transformative Power of Women's Art that will run October 4 – 26. Deadline for entries is Thursday, July 26. There is no entry fee.
Ever since Kate Millet coined the phrase "the personal is political" in her landmark 1970 work Sexual Politics, the words have continued to resonate in contemporary feminism. The College requests artists of all media to submit a work that engages with and responds to the multiple meanings in Millet's words.
The exhibition is sponsored by the Women's and Gender Studies at Oakton, in cooperation with the Museum.
Interested? Here's what you need to know:
Artists may submit only one original work for consideration.
Works must be submitted on a compact disc as JPEG images with a resolution of 300 dpi.
The CD must be labeled with the artist's name, title of work, and medium and should also contain an artist statement/biography in narrative form as a Microsoft Word document not exceeding 150 words.
A complete list of rules may be viewed at www.oakton.edu/newsevents/events/WGS_art_entry.pdf.
Submit entries to Nathan Harpaz, Koehnline Museum of Art, Oakton Community College, 1600 East Golf Road, Des Plaines, IL 60016.
For more information, contact Harpaz at 847.635.2633 or nharpaz@oakton.edu.
Enjoy 'A Night of Improv' at Oakton
Have your funny bone tickled during A Night of Improv on Thursday, July 12.
Oakton's crazy, wild, and hilarious improvisation troupe the OMG Players will take the stage starting at 7:30 p.m., at the Footlik Theater, 1600 East Golf Road, Des Plaines. Admission is free. The OMG Players will base skits on suggestions from the audience.
"People can come out to see local talent that has been trained on long form, short form, and stand-up comedy" said David Nadolski, OMG Players director. "Improvisation is a funny and entertaining art form that was born in Chicago. Fans of Saturday Night Live and Whose Line Is It Anyway? will really enjoy this show."