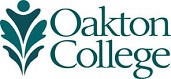 News from Oakton: July 3, 2012
The College will be closed tomorrow (July 4) in honor of Independence Day and Friday, July 6 for summer hours. The campus will be open on Thursday, July 5.


Plan a Visit to Oakton
Find out why Oakton is the ideal place to start or continue your college education during a campus visit on Wednesday, July 11.
Sponsored by the Office of Student Recruitment and Outreach, the tour of Oakton's Des Plaines campus 1600 East Golf Road, will feature information about admission, career and transfer programs, financial aid, student services, and extracurricular activities. Oakton faculty, administrators, staff, and students will be available to answer questions.
Oakton offers associate's degrees and certificate programs for students planning to move on to four-year colleges or universities, as well as those preparing for employment in a variety of careers. Accredited by The Higher Learning Commission of the North Central Association of Colleges and Schools, the College is recognized by the Illinois Community College Board and is a member of the American Association of Community Colleges.
The tour will begin at 5:30 p.m. in the Performing Arts Lobby. To register, call 847.635.1835 or visit www.oakton.edu/visit.
Explore a Career in Health Information Technology
Free Information Sessions Offered at Oakton
Interested in a career as a health information technologist? Then you won't want to miss a free information session at Oakton on Thursday, July 12.
This seminar, which showcases the College's degree and certificate programs in this health career program, is scheduled at 6 p.m., at Oakton's Des Plaines campus, 1600 East Golf Road (Room 1604). Faculty will be on hand to discuss course requirements and industry trends.
The Bureau of Labor Statistics (BLS) reports that employment for health information technologists is expected to increase by approximately 20 percent from 2008 to 2018, faster than the average for all occupations. The BLS also reports that due to the increasing use of electronic health records, more technicians will be needed to complete the new responsibilities associated with electronic data management.
Additional upcoming sessions in July at Oakton's Des Plaines campus include:
Physical Therapist Assistant
Monday, July 16, 4:30 p.m.
Room 1625
Medical Laboratory Technology and Phlebotomy
Wednesday, July 18, 2 p.m.
Room 2737.
To reserve your place in a session, visit www.oakton.edu/healthcareers or call 847.635.1700.
Catch 'A Night of Improv' at Oakton
Come prepared to have your funny bone tickled during A Night of Improv on Thursday, July 12.
Oakton's crazy, wild, and hilarious improvisation troupe the OMG Players will take the stage starting at 7:30 p.m., at the Footlik Theater, 1600 East Golf Road, Des Plaines. Admission is free. The OMG Players will base skits on suggestions from the audience.
"People can come out to see local talent that has been trained on long form, short form, and stand-up comedy" said David Nadolski, OMG Players director. "Improvisation is a funny and entertaining art form that was born in Chicago. Fans of Saturday Night Live and Whose Line Is It Anyway? will really enjoy this show."
Enjoy the Sounds of Summer at Oakton
Enjoy the sounds of summer at two concerts scheduled in July.
Jazz Band Concert
Wednesday, July 18, 8 p.m.
$5 general admission, $3 students and seniors.
Chill out with some cool tunes by the award-winning Oakton Jazz Band under the direction of Robert Evans.
Guitar Concert
Thursday, July 19, 8 p.m.
Free admission
Join Oakton's Guitar Ensemble for an evening of virtuoso quartets and duets under the direction of Tom Clippert, member of the Avanti Guitar Trio and graduate of the Yale University School of Music.
Both concerts will be held at Oakton's Footlik Theater, 1600 East Golf Road, Des Plaines. For tickets, call the Oakton Box Office at 847.635.1900. 
'Play On' Features Rising Stars of the Stage
View rising talent at Play On, the only community college playwright festival in the state, July 24 – 26, at Oakton.
Original one-act plays are directed, written, and performed by community college students throughout the Land of Lincoln.
Seven plays will be performed nightly at 8 p.m., at Oakton's Studio One, 1600 East Golf Road, Des Plaines. Tickets are $10 for general admission. To purchase call 847.635.1900. Proceeds benefit the Performing Arts Scholarship Fund.