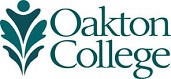 News from Oakton: July 10, 2012
Oakton Designated a Safe Haven Site
As required by a 2011 amendment to the Illinois Abandoned Newborn Infant Protection Act, Oakton – along with all state colleges and universities, and all private colleges with a police department – has been designated a Safe Haven location.
The Act, originally passed in 2001, provides a mechanism for a newborn infant to be relinquished to a safe environment. Parents may leave unharmed infants 30 days old or younger at any safe haven location - no questions asked.  Parents may remain anonymous and no police will be called. For more information, visit www.state.il.us/DCFS/docs/1050-74_SAB_Brochure_English_2010.pdf.
Explore a Career in Health Information Technology
Free Information Sessions Offered at Oakton
Interested in a career as a health information technologist? Then you won't want to miss a free information session at Oakton on Thursday, July 12.
This seminar, which showcases the College's degree and certificate programs in this health career program, is scheduled at 6 p.m., at Oakton's Des Plaines campus, 1600 East Golf Road (Room 1604). Faculty will be on hand to discuss course requirements and industry trends.
The Bureau of Labor Statistics (BLS) reports that employment for health information technologists is expected to increase by approximately 20 percent from 2008 to 2018, faster than the average for all occupations. The BLS also reports that due to the increasing use of electronic health records, more technicians will be needed to complete the new responsibilities associated with electronic data management.
Additional upcoming sessions in July at Oakton's Des Plaines campus include:
Physical Therapist Assistant
Monday, July 16, 4:30 p.m.
Room 1625
Medical Laboratory Technology and Phlebotomy
Wednesday, July 18, 2 p.m.
Room 2737.
To reserve your place in a session, visit www.oakton.edu/healthcareers or call 847.635.1700.
Catch 'A Night of Improv' at Oakton
Come prepared to have your funny bone tickled during A Night of Improv on Thursday, July 12.
Oakton's crazy, wild, and hilarious improvisation troupe the OMG Players will take the stage starting at 7:30 p.m., at the Footlik Theater, 1600 East Golf Road, Des Plaines. Admission is free. The OMG Players will base skits on suggestions from the audience.
"People can come out to see local talent that has been trained on long form, short form, and stand-up comedy" said David Nadolski, OMG Players director. "Improvisation is a funny and entertaining art form that was born in Chicago. Fans of Saturday Night Live and Whose Line Is It Anyway? will really enjoy this show."
Enjoy the Sounds of Summer at Oakton
Enjoy the sounds of summer at two concerts scheduled in July.
Jazz Band Concert
Wednesday, July 18, 8 p.m.
$5 general admission, $3 students and seniors.
Chill out with some cool tunes by the award-winning Oakton Jazz Band under the direction of Robert Evans.
Guitar Concert
Thursday, July 19, 8 p.m.
Free admission
Join Oakton's Guitar Ensemble for an evening of virtuoso quartets and duets under the direction of Tom Clippert, member of the Avanti Guitar Trio and graduate of the Yale University School of Music.
Both concerts will be held at Oakton's Footlik Theater, 1600 East Golf Road, Des Plaines. For tickets, call the Oakton Box Office at 847.635.1900. 
Renowned Ceramic Artist to Present Two-Day Workshop at Oakton
Award-winning ceramic artist Antoinette Badenhorst will present a free, two-day workshop at Oakton July 23 – 24.   
Badenhorst will demonstrate ceramics techniques and discuss the history and characteristic of porcelain each day from 9:30 a.m. – 3 p.m. in Room 1100. Artists of all levels are encouraged to attend.
Badenhorst's ceramics can be found across the country in places such as the Mississippi Museum of Art and the Ohr-O'Keefe Museum of Art in Biloxi, Mississippi. She also has mounted exhibitions in Portugal and Japan. Born in South Africa, Badenhorst lives in Chicago. 
"Antoinette has more than three decades of pottery experience and is the leading artist in the field of translucent porcelain," said Lou Pierozzi, adjunct art instructor. "Her ceramics is simultaneously elegant and organic. People can stop by anytime during her visit and check out her amazing work." 
'Play On' Features Rising Stars of the Stage
View rising local talent at Play On, the only community college playwright festival in the state, July 24 – 26, at Oakton Community College.
One-act plays are directed, written, and performed by community college students throughout the Land of Lincoln.  The selections of 10-minute plays at the fourth annual festival include:
Americana by Irmelin Dahl (Oakton). Cultures collide in this thoughtful play that explores what it means to be American.
Deal with the Devil by Jamie Martinez (Oakton). Intrigue and danger are woven into this eloquent criminal drama that investigates ethics and regret.
My Mom Is a Superhero by Tracy Loland Knotek (Oakton). This surrealistic, charming play celebrates love and the best kind of loss – weight loss
What Did I Get Myself Into by Scott Peter Fergus (Oakton). As a couple enters a new phase in their relationship, they can't help but ask: what did I get myself into? 
Larry Broke the Window by Angel Hamilton (Oakton). Filled with fun and dysfunction, this play reminds us of how funny – and frustrating – large families can be.
Cellmate by Arif Choudhury (Morton College). Trust, justice, and hope infuse this play about a prisoner desperately trying to find a glimmer of light in a world of darkness.
Monologue of a Desperate Child by Ana Elizarraga (College of Lake County). The child in this poignant monologue exposes humanity's fear and courage, showing us that strength can come from unexpected places.
All seven plays will be performed nightly at 8 p.m., at Oakton's Studio One, 1600 East Golf Road, Des Plaines. Tickets are $10 for general admission – to purchase call 847.635.1900.