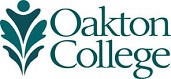 News from Oakton: August 7, 2012
Register Now for Fall Classes at Oakton
While it's too early to think about shoveling snow, it's not too early to think about registering for fall classes at Oakton, which begin on Monday, August 20.
Check out course listings at www.oakton.edu, or in the Fall 2012 Credit and Noncredit Schedule, available at the Des Plaines and Skokie campuses, 1600 East Golf Road, and 7701 North Lincoln Avenue. Students may register in person at both campuses, 8:30 a.m. – 7 p.m., Monday through Thursday; 8:30 a.m. - 5 p.m., Friday; and 9 a.m. - noon, Saturday.. Students with a current application on file may register online at my.oakton.edu.
For more information about classes, call 847.635.1741 (Des Plaines), or 847.635.1400 (Skokie).
Bet on a Good Time at Arlington Fundraiser
And they're off! Enjoy a day at the races when the Oakton Educational Foundation hosts its 21st annual "Oakton at Arlington" fundraiser starting at noon on Saturday, August 25, at Arlington Park. Proceeds from this event support the Student Scholarship Fund.
Guests will enjoy a fabulous luncheon buffet and open bar. In addition, the silent auction features something for everyone. Sports fans will find Cubs and Bears tickets, as well as autographed photos of athletes. Travel aficionados can bid on trips to Las Vegas, London, New York, and Paris. Other items include an Xbox Kinect, jewelry, theater tickets, and restaurant gift certificates.
Arlington Park is at 2200 West Euclid Avenue, Arlington Heights. Tickets for "Oakton at Arlington" are $85 (general seating) and $100 (window seating). Call the Educational Foundation at 847.635.1893 for more information.
Audition for Aristophanes' Lysistrata
Bitten by the acting bug? Audition for the Performing Arts at Oakton's production of Lysistrata on Monday, August 27, and Tuesday, August 28. No appointment is necessary.

Originally performed in Athens in 411 BCE, Lysistrata presents a comic account of one woman's extraordinary mission to end the Peloponnesian War. When Lysistrata persuades the women of Greece to withhold sexual favors from their husbands and lovers as a means of forcing the men to negotiate peace, her strategy inflames the battle between the sexes.
The director seeks 17 actors – men and women of all ages who should prepare a comedic monologue (one to two minutes in length) or be ready to read from the script. Monologues need not be memorized.
Auditions are 6 – 9 p.m., at Oakton's Studio One, 1600 East Golf Road, Des Plaines. Lysistrata will be staged October 11 – 14, and October 18 – 21, at Oakton's Footlik Theater at the Des Plaines campus.

For more information about the auditions, call 847.635.1897.
Handicap This! Challenges Perceptions
Challenge your perception of what it means to live with a disability when the Performing Arts at Oakton presents Handicap This! on Friday, August 31, and Saturday, September 1.
Back for an encore performance after earning standing ovations around the country, this Oakton original will stir your senses and shake up your attitude. Handicap This! provides a provocative look at valuing friendship, breaking down barriers, living with disabilities, and – most of all – meeting one's potential.
Mike Berkson and Tim Wambach light up the stage with humor, music, and their true story, encouraging everyone to achieve their goals and dreams. Re-envisioned for a world premiere with new material, this performance will be an experience you'll long remember.
Handicap This! will be staged at 8 p.m. at Oakton's Footlik Theater, 1600 East Golf Road, Des Plaines. General admission is $10 ($8 for students and seniors; $6 for groups of 15 or more). Call 847.635.1900 to purchase tickets.
Six Piano Ensemble Schedules Open Auditions
Can you tickle the ivories? Then try out for the Six Piano Ensemble, a unique musical group at Oakton that performs classical, jazz, and contemporary music arranged for six pianos.
Auditions are 7 – 9 p.m., Monday, September 10, and Wednesday, September 12, in Room 1360, at the Des Plaines campus, 1600 East Golf Road. Music is provided, and candidates also may play a prepared selection.
Founded by Glenna Sprague, professor and coordinator of music, the ensemble has appeared at prestigious venues across the world, from Honolulu to Vienna, Austria. The group also will perform at the 2013 National Conference on Keyboard Pedagogy in Chicago.
For more information contact Glenna Sprague at 847.635.1905 or gsprague@oakton.edu.