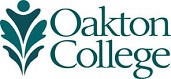 News from Oakton: August 28, 2012
Oakton Receives $1.46 Million Grant from Illinois Community College Board
The Illinois Community College Board has awarded Oakton $1,460,984 for adult education and family literacy allocations.
The funds will provide educational opportunities for adult learners who participate in English as a second language, literacy, family literacy, GED, evening high school, and  citizenship education classes.
In addition, the Illinois Secretary of State has bestowed the College with a $73,000 adult volunteer literacy grant. The funding will allow the Volunteer in Teaching Adults (VITA) program to continue its mission of assisting those who seek to enhance their English speaking, reading, and writing skills.   
"These grants will assist Oakton in its efforts to educate the community at large," said Associate Vice President of Continuing Education, Training, and Workforce Development Merrill Irving Jr. "Our goal is to act as an agent of opportunity through the variety of programs we offer at the College. These funds will further strengthen the pipeline between North Shore residents and local employers. We are most grateful that both the Illinois Community College Board and the Illinois Secretary of State continue to support the valuable educational services that Oakton provides to the community."
Handicap This! Challenges Perceptions
Challenge your perception of what it means to live with a disability when the Performing Arts at Oakton presents Handicap This! on Friday, August 31, and Saturday, September 1.
Back for an encore performance after earning standing ovations around the country, this Oakton original will stir your senses and shake up your attitude. Handicap This! provides a provocative look at valuing friendship, breaking down barriers, living with disabilities, and – most of all – meeting one's potential.
Mike Berkson and Tim Wambach light up the stage with humor, music, and their true story, encouraging everyone to achieve their goals and dreams. Re-envisioned for a world premiere with new material, this performance will be an experience you'll long remember.
Handicap This! will be staged at 8 p.m. at Oakton's Footlik Theater, 1600 East Golf Road, Des Plaines. General admission is $10 ($8 for students and seniors; $6 for groups of 15 or more). Call 847.635.1900 to purchase tickets.
Audition for Staged Reading The Amish Project
Want to appear on stage? Audition for the Performing Arts at Oakton's staged reading of The Amish Project on Tuesday, September 4, and Wednesday, September 5. No appointment is necessary.
Inspired by the 2006 killing of five girls taken hostage at an Amish school in Nickel Mines, Pennsylvania, this remarkable work recounts the path of forgiveness and compassion forged in its wake. The Amish Project explores the shooting through the eyes of seven members of the community – some fictional, some drawn from life, but all touched by the events of the day and its aftermath.
The director seeks teenaged girls (including one Latina actress) as well as women and men ages 30 to 55. All should prepare a contemporary monologue (one to two minutes in length) or be prepared to read from the script. Monologues need not be memorized.
Auditions are 6 – 9 p.m., at Oakton's Studio One, 1600 East Golf Road, Des Plaines. The Amish Project will be staged September 29 and 30, at Oakton's Studio One in Des Plaines.

For more information about the auditions, call 847.635.1897.
Six Piano Ensemble Schedules Open Auditions
Be a part of Oakton's renowned Six Piano Ensemble. This unique musical group is seeking new members.
Auditions are 7 – 9 p.m., Monday, September 10, and Wednesday, September 12, in Room 1360, at the Des Plaines campus, 1600 East Golf Road. Music is provided, and candidates also may play a prepared selection.
Founded by Glenna Sprague, professor and coordinator of music, the ensemble, which performs classical, ragtime, and popular music, has appeared at prestigious venues across the world, from Honolulu to Vienna, Austria. The group also will perform at the 2013 National Conference on Keyboard Pedagogy in Chicago.
For more information contact Glenna Sprague at 847.635.1905 or gsprague@oakton.edu.
Oakton Hosts Health Career Information Sessions in September
Health career opportunities are expanding rapidly.  Learn more about your options throughout September during Oakton's five free information sessions, including:
Nursing: Tuesday, September 11, at 6 p.m. (Room 1604)
Medical Laboratory Technology and Phlebotomy: Wednesday, September 12, at 2:30 p.m. (Room 1608)
Radiologic Technology: Wednesday, September 19, at 5 p.m. (Room 2153)
Physical Therapist Assistant: Wednesday, September 19, at 6:30 p.m. (Room 1604).
Health Information Technology: Wednesday, September 26, at 6 p.m. (Room 1610).
All information sessions will take place at Oakton's Des Plaines campus, 1600 East Golf Road. Seminars showcase the College's degree and certificate programs in these health career programs. Faculty will be on hand to discuss course requirements and industry trends.
Reason Versus Revelation: A Jewish Alternative
Join Oakton for the first of three free fall events that explore varying aspects of Jewish history, culture, and thought. On Thursday, September 13, Ellen LeVee, Ph.D., Jewish studies, Spertus Institute, will speak on Reason versus Revelation: A Jewish Alternative.

Reason and revelation are often seen as conflicting methods for finding truth: knowledge obtained through science or philosophy versus knowledge revealed by God. Christianity, Judaism, and Islam are often represented as relying more heavily on revelation. However, these religions all use reason. Learn more about the central role reason plays in the Jewish tradition and explore the ways in which reason and revelation may not be mutually exclusive.

Professor LeVee's seminar will run from 11 a.m. – 12:30 p.m. at Oakton's Skokie campus, 7701 North Lincoln Avenue, in room P103.

And mark your calendar for these additional events – also at the Skokie campus:
Imagined and Guilty Identities: Remembering the Kindertransport
Thursday, October 11, 11 a.m. – 12:30 p.m., Room A145-52
Phyllis Lassner, Ph.D., professor, writing program, gender and Jewish studies, Northwestern University.
The Jewish Jesus
Friday, November 16, 11 a.m. – 12:30 p.m., Room P103
Zev Garber, Ph.D., professor emeritus and chair of Jewish studies at Los Angeles Valley College, and editor of Shofar.

For more information, visit www.oakton.edu/jewish_studies or e-mail jewishstudies@oakton.edu.