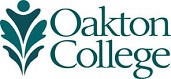 News from Oakton: September 4, 2012
Oakton's Early Child Education Center Renews National Accreditation
The National Association for the Education of Young Children (NAEYC), the nation's leading organization of early childhood professionals, recently renewed its accreditation of the Early Childhood Education (ECE) Center at Oakton's Skokie campus. The accreditation is valid through 2017, the NAEYC's maximum of five years.
"We're proud that we continue to uphold the mark of excellence from NAEYC and to be recognized for our commitment in providing quality care and education," said Yvonne Kostic, site coordinator for the ECE Center at the Skokie campus. "We strive to create an environment that provides the best early learning experiences for our families and students."
To earn NAEYC accreditation, Oakton's ECE Center went through an extensive self-study process, measuring the program and its services against the 10 NAEYC early childhood program standards and more than 400 related accreditation criteria. Oakton's program received NAEYC accreditation after an on-site visit by NAEYC assessors to ensure that the program meets each of the 10 program standards. NAEYC-accredited programs are also subject to unannounced visits.
In the 25 years since NAEYC accreditation was established, it has become a widely recognized sign of high-quality early childhood education. More than 7,000 programs are currently accredited by NAEYC – approximately eight percent of all preschools and other early childhood programs.
The Skokie facility (7701 North Lincoln Road) provides full-day programs for 3 to-5- year olds. The center also serves as a lab for ECE academic students who are completing their teacher preparation requirements.
Six Piano Ensemble Schedules Open Auditions
Be a part of Oakton's renowned Six Piano Ensemble. This unique musical group is seeking new members.
Auditions are 7 – 9 p.m., Monday, September 10, and Wednesday, September 12, in Room 1360, at the Des Plaines campus, 1600 East Golf Road. Music is provided, and candidates also may play a prepared selection.
Founded by Glenna Sprague, professor and coordinator of music, the ensemble, which performs classical, ragtime, and popular music, has appeared at prestigious venues across the world, from Honolulu to Vienna, Austria. The group also will perform at the 2013 National Conference on Keyboard Pedagogy in Chicago.
For more information contact Glenna Sprague at 847.635.1905 or gsprague@oakton.edu.
Oakton Hosts Health Career Information Sessions in September
Health career opportunities are expanding rapidly.  Learn more about your options throughout September during Oakton's five free information sessions, including:
Nursing: Tuesday, September 11, at 6 p.m. (Room 1604)
Medical Laboratory Technology and Phlebotomy: Wednesday, September 12, at 2:30 p.m. (Room 1608)
Radiologic Technology: Wednesday, September 19, at 5 p.m. (Room 2153)
Physical Therapist Assistant: Wednesday, September 19, at 6:30 p.m. (Room 1604).
Health Information Technology: Wednesday, September 26, at 6 p.m. (Room 1610).
All information sessions will take place at Oakton's Des Plaines campus, 1600 East Golf Road. Seminars showcase the College's degree and certificate programs in these health career programs. Faculty will be on hand to discuss course requirements and industry trends.
Reason Versus Revelation: A Jewish Alternative
Join Oakton for the first of three free fall events that explore varying aspects of Jewish history, culture, and thought. On Thursday, September 13, Ellen LeVee, Ph.D., Scholar-in-Residence, Center for Jewish Law and Judaic Studies, DePaul University School of Law, will speak on Reason versus Revelation: A Jewish Alternative.

Reason and revelation are often seen as conflicting methods for finding truth: knowledge obtained through science or philosophy versus knowledge revealed by God. Christianity, Judaism, and Islam are often represented as relying more heavily on revelation. However, these religions all use reason. Learn more about the central role reason plays in the Jewish tradition and explore the ways in which reason and revelation may not be mutually exclusive.

Professor LeVee's seminar will run from 11 a.m. – 12:30 p.m. at Oakton's Skokie campus, 7701 North Lincoln Avenue, in room P103.

And mark your calendar for these additional events – also at the Skokie campus:
Imagined and Guilty Identities: Remembering the Kindertransport
Thursday, October 11, 11 a.m. – 12:30 p.m., Room A145-52
Phyllis Lassner, Ph.D., professor, writing program, gender and Jewish studies, Northwestern University.
The Jewish Jesus
Friday, November 16, 11 a.m. – 12:30 p.m., Room P103
Zev Garber, Ph.D., professor emeritus and chair of Jewish studies at Los Angeles Valley College, and editor of Shofar.
For more information, visit www.oakton.edu/jewish_studies or e-mail jewishstudies@oakton.edu.
Audition for OMG Improv Players
Think fast! Take a chance and try out for the OMG Improv Players, a crazy, wild, and hilarious improvisation troupe.
Auditions are scheduled at 6 p.m., Monday, September 17, in Room 1829, at Oakton's Des Plaines campus, 1600 East Golf Road. No appointment is necessary. Candidates should come prepared to improvise scenes. 
Founded in 2011 by David Nadolski, a Second City Conservatory graduate, OMG Improv Players have performed at Oakton as well as Comedy Sportz in Chicago, the Laughing Chameleon in Glen Ellyn, and the Laugh Out Loud Theater in Schaumburg.
"People should bring energy and be ready to have fun," said Nadolski.

For more information contact Dan Cunningham at 847.635.1897 or dcunning@oakton.edu.
Patriocracy Examines Washington Dysfunction
As the 2012 presidential campaign heats up, poisonous rhetoric and negative ads are at an all-time high. Can we move beyond polarization and restore civility and functionality to American democracy? Find out by attending the screening and discussion of Patriocracy, a documentary by Denver-based director-producer Brian Malone, on Tuesday, September 18.  
Patriocracy illustrates the forces that drive a wedge into the middle ground of America and the solutions required to move forward. This insightful documentary features top Washington personalities including Senator Kent Conrad, Senator Mark Warner, Ken Rudin (National Public Radio), and Bob Schieffer (CBS News).
Sponsored by the Division of Social Sciences and Business and the Phi Theta Kappa Honor Society, Patriocracy will be shown from 12:30 – 2:30 p.m., at Oakton's Des Plaines campus, 1600 East Golf Road. Bring your lunch, dessert will be provided.
Attendees will have the opportunity to register to vote during the screening and discussion. Deputy registrars will be on hand. Bring two pieces of identification (at least one must show your current address).