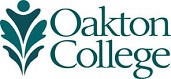 News from Oakton: September 18, 2012
 Oakton Named Military Friendly School by G.I. Jobs
Ten hut! G.I. Jobs magazine again included Oakton on its coveted list of Military Friendly Schools. The honor places the College in the top 15 percent of colleges, universities, and trade schools going "above and beyond" to embrace America's military service members, veterans, and spouses as students and ensure their success on campus.
The monthly magazine, published by Victory Media, surveyed more than 12,000 institutions of higher learning nationwide to compile its rankings. The list also appears in the annual Guide to Military Friendly Schools.
"Inclusion on the 2013 list of Military Friendly Schools demonstrates Oakton's commitment to providing a supportive environment for military students," said Sean Collins, director for G.I. Jobs and vice president at Victory Media.
Oakton offers veterans numerous benefits through programs offered by the Department of Veterans Affairs and the Illinois Student Assistance Commission, including the Illinois Veterans Grant, Illinois National Guard Grant, the Montgomery G.I. Bill, and the Post-9/11 G.I. Bill.
At the College, Veteran and Workforce Specialist Vince Donahue Jr. serves as a liaison for veterans and other military personnel.
"My primary responsibility is to assist veterans as they transition from the military to college, and help them apply for all the VA benefits they are entitled to receive," said Donahue. "Oakton also provides student-veterans with the academic support they need to be successful."
For more information about Oakton's veterans services, contact Donahue at 847.635.2632 or visit www.oakton.edu/admission/applying/veterans.
Music in Person Series Features Internationally Recognized Guitarists
Freddie Bryant, professor at Berklee College of Music in Boston, and Mesut Özgen, professor at University of California Santa Cruz, join forces for an evening of classical and international guitar selections at Oakton on Friday, September 21.
Bryant, who plays regularly with the Mingus Orchestra, currently is touring and recording with drummer Ben Riley's Monk Legacy Septet. Özgen has collaborated and toured the globe with such artists as Paul Nauert, Charles Nichols, Pablo Victor Ortiz, Christopher Pratorius, Deepak Ram, Robert Strizich, Yalcin Tura, and Benjamin Verdery.
Presented by the Performing Arts at Oakton, this Music in Person Series takes place at 8 p.m. in Studio One, at the Des Plaines campus, 1600 East Golf Road. Tickets are $8 for general admission and $5 for students and seniors. Call 847.635.1900.
In addition to their concert, Bryant and Özgen will host a master class at 3 p.m. on Friday, September 21, in Studio One. Enjoy a unique opportunity to work and learn from these talented artists. Admission is free.
For more information about the master class, contact Tom Clippert at clippert@oakton.edu or 847.635.1937.
Oakton Hosts Free Health Information Technology Session
Those interested in a health information technology career can find out more at a free information session at Oakton's Des Plaines campus, 1600 East Golf Road, on Wednesday, September 26, starting at 6 p.m. Faculty will be on hand in Room 1610 to discuss course requirements and industry trends.
The Bureau of Labor Statistics (BLS) expects employment in the health information technology field to increase by more than 16 percent from 2012 to 2020, faster than the average for all occupations.
To reserve your place, visit www.oakton.edu/healthcareers or call 847.635.1700.
The Amish Project Takes the Stage at Oakton
Examine the nature of forgiveness, faith, and compassion in Oakton's staged reading of Jessica Dickey's powerful work, The Amish Project.
Focusing on the 2006 killing of five girls at an Amish school in Pennsylvania, the piece explores the shooting through the eyes of seven community members – some fictional, some drawn from life, but all touched by the events of the day and its aftermath.
Presented by the Performing Arts at Oakton, The Amish Project will be performed at the College's Studio One, 1600 East Golf Road, Des Plaines on Saturday, September 29, at 8 p.m., and Sunday, September 30, at 2 p.m. Tickets are $8 for general admission. Call 847.635.1900.
Saints, Poets, and Posters: Indian Popular Art
Indian filmmaker, archivist, and author Yousuf Saeed comes to Oakton next month for two talks on popular Indian art and music.
On Monday October 1, at 12:30 p.m., Saeed will present A Sufi Saint and His Poet: The Cultural Heritage of Ameer Khusrau and Nizamuddin Aulia. Aulia, the 14th century Indian saint, and his disciple Khusrau have been revered for eight centuries, symbolizing the deep ties between Hindu and Muslim cultures in South Asia. Explore the legacy of these two men – through their New Delhi shrine, Khusrau's poetry and music, and popular culture in India, Pakistan, and the world.
On Tuesday, October 2, at 12:30 p.m., Saeed will present Images of Two Nations: India and Pakistan in Popular Art, which commemorates the 143rd anniversary of Mahatma Gandhi's birth. While Hindu art in India during the Independence Era often incorporated political themes depicting figures like Gandhi and Nehru with gods and goddesses, Islamic art produced during the same period is less politicized. Why did Indian popular art often fail to reflect Muslims' political aspirations? Delve into this question by comparing Indian and Pakistani religious imagery, and viewing rare posters and calendar art featuring leaders from the early 20th century.
Saeed has produced several well-known documentaries and is project director of Tasveer Ghar, an international initiative to archive South Asia's popular culture and arts. He also is the author of Muslim Devotional Art in India (Routledge, 2012).
Co-sponsored by the Humanities and Philosophy Department and the Global Studies and Peace and Social Justice Programs, Saeed's presentations are free and open to the public at the Des Plaines campus, 1600 East Golf Road, in Room 1606.
The Personal is Political: The Transformative Power of Women's Art Exhibition Opens October 4
The Women's and Gender Studies Program at Oakton, in cooperation with the Koehnline Museum of Art, presents The Personal is Political: The Transformative Power of Women's Art, a juried exhibit featuring 80 women artists, opening Thursday, October 4.
Ever since American feminist writer and activist Kate Millet coined the phrase "the personal is political" in her landmark 1970 work Sexual Politics, the words have continued to resonate in contemporary feminism. In this election year, the annual collaboration between the Koehnline Museum and Oakton's Women's and Gender Studies Program features works in a wide range of styles and media by prominent local and national women artists that engage with and respond to the multiple meanings in Millet's words.
Meet the artists at a free gala reception with refreshments, 5 – 8 p.m., on opening night. The Personal is Political: The Transformative Power of Women's Art runs through Friday, October 26.
"The annual women's juried art exhibition at the museum always proves to be one of our most popular shows," said Koehnline Manager Nathan Harpaz. "Last year's exhibition attracted 3,000 viewers and we anticipate even more this year because the event coincides with national elections."
The Koehnline Museum of Art, 1600 East Golf Road, Des Plaines, is open Monday through Friday, 10 a.m. – 6 p.m., and Saturday, 11 a.m. – 4 p.m.
The exhibition is made possible in part by generous grants from the Oakton Educational Foundation and the Illinois Arts Council, a state agency.
For additional details, visit www.oakton.edu/wgs or contact WGS Program Coordinator Kathleen Carot, 847.376.7061 or kcarot@oakton.edu.