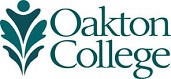 News from Oakton: September 25, 2012
The Amish Project Takes the Stage at Oakton
Examine the nature of forgiveness, faith, and compassion in Oakton's staged reading of Jessica Dickey's powerful work, The Amish Project.
Focusing on the 2006 killing of five girls at an Amish school in Pennsylvania, the piece explores the shooting through the eyes of seven community members – some fictional, some drawn from life, but all touched by the events of the day and its aftermath.
Presented by the Performing Arts at Oakton, The Amish Project will be performed at the College's Studio One, 1600 East Golf Road, Des Plaines on Saturday, September 29, at 8 p.m., and Sunday, September 30, at 2 p.m. Tickets are $8 for general admission. Call 847.635.1900.
Saints, Poets, and Posters: Indian Popular Art
Indian filmmaker, archivist, and author Yousuf Saeed comes to Oakton next month for two talks on popular Indian art and music.
On Monday October 1, at 12:30 p.m., Saeed will present A Sufi Saint and His Poet: The Cultural Heritage of Ameer Khusrau and Nizamuddin Aulia. Aulia, the 14th century Indian saint, and his disciple Khusrau have been revered for eight centuries, symbolizing the deep ties between Hindu and Muslim cultures in South Asia. Explore the legacy of these two men – through their New Delhi shrine, Khusrau's poetry and music, and popular culture in India, Pakistan, and the world.
On Tuesday, October 2, at 12:30 p.m., Saeed will present Images of Two Nations: India and Pakistan in Popular Art, which commemorates the 143rd anniversary of Mahatma Gandhi's birth. While Hindu art in India during the Independence Era often incorporated political themes depicting figures like Gandhi and Nehru with gods and goddesses, Islamic art produced during the same period is less politicized. Why did Indian popular art often fail to reflect Muslims' political aspirations? Delve into this question by comparing Indian and Pakistani religious imagery, and viewing rare posters and calendar art featuring leaders from the early 20th century.
Saeed has produced several well-known documentaries and is project director of Tasveer Ghar, an international initiative to archive South Asia's popular culture and arts. He also is the author of Muslim Devotional Art in India (Routledge, 2012).
Co-sponsored by the Humanities and Philosophy Department and the Global Studies and Peace and Social Justice Programs, Saeed's presentations are free and open to the public at the Des Plaines campus, 1600 East Golf Road, in Room 1606.
The Personal is Political: The Transformative Power of Women's Art Exhibition Opens October 4
It's an election year – and women's issues have been high on the political agenda. Gain a new perspective on some of the most controversial topics of our time at The Personal is Political: The Transformative Power of Women's Art, Oakton's annual collaboration between the Women's and Gender Studies Program and the Koehnline Museum of Art. Featuring more than 80 women artists from throughout Illinois and across the country, the juried exhibition opens Thursday, October 4, at the College's Des Plaines campus, 1600 East Golf Road.
Ever since American feminist writer and activist Kate Millet coined the phrase "the personal is political" in her landmark 1970 work Sexual Politics, the words have continued to resonate in contemporary feminism. In this election year, the annual collaboration between the Koehnline Museum and Oakton's Women's and Gender Studies Program features works in a wide range of styles and media by prominent local and national women artists that engage with and respond to the multiple meanings in Millet's words.
Meet the artists at a free gala reception with refreshments, 5 – 8 p.m., on opening night. The Personal is Political: The Transformative Power of Women's Art runs through Friday, October 26.
"The annual women's juried art exhibition at the museum always proves to be one of our most popular shows," said Koehnline Manager Nathan Harpaz. "Last year's exhibition attracted 3,000 viewers and we anticipate even more this year because the event coincides with national elections."
The exhibition is made possible in part by generous grants from the Oakton Educational Foundation and the Illinois Arts Council, a state agency.
The Koehnline Museum of Art, 1600 East Golf Road, Des Plaines, is open Monday through Friday, 10 a.m. – 6 p.m., and Saturday, 11 a.m. – 4 p.m.
For additional details, visit www.oakton.edu/wgs or contact WGS Program Coordinator Kathleen Carot, 847.376.7061 or kcarot@oakton.edu.
Celebrate Columbus Day… With a Visit to Oakton
Find out why Oakton is the ideal place to start or continue your college education during a visit to the College's Des Plaines campus, 1600 East Golf Road, on Monday, October 8, starting at 10 a.m., in Room 1604.
Sponsored by the Office of Student Recruitment and Outreach, the tour will feature information about admission, career and transfer programs, financial aid, student services, and extracurricular activities. Oakton faculty, administrators, staff, and students will be available to answer questions.
Oakton offers associate's degrees and certificate programs for students planning to move on to four-year colleges or universities, as well as those preparing for employment in a variety of careers. Accredited by The Higher Learning Commission of the North Central Association of Colleges and Schools, the College is recognized by the Illinois Community College Board and is a member of the American Association of Community Colleges.
To register, call 847.635.1835 or visit www.oakton.edu/visit.
Defamation: A Courtroom Drama with a Twist
Race, religion, and class collide in Defamation, a riveting courtroom drama with a twist: the audience is the jury! Sponsored by Oakton's Diversity Council, the play by Todd Logan will be staged at 1:30 p.m., Wednesday, October 10, in Rooms 1608-1610, at the Des Plaines campus, 1600 East Golf Road. Admission is free.
Since 2010, Defamation has been staged at high schools, universities, law schools, civic and religious organizations, and places of businesses in Chicago and around the country. Each performance is followed by "jury" deliberation. Once a verdict is reached, join the playwright and cast for a question and answer session.
For more information, contact Krissie Harris at kharris@oakton.edu or 847.635.1699.
Oakton's Jewish Studies Concentration Presents
Imagined and Guilty Identities: Remembering the Kindertransport
For nearly a year before World War II began, the Kindertransport (children's transport) saved nearly 10,000 predominantly Jewish children from the growing Nazi threat. Learn more about this extraordinary rescue operation during Imagined and Guilty Identities: Remembering the Kindertransport, featuring Phyllis Lassner, Ph.D., professor, The Crown Family Center for Jewish Studies Writing Program, and Gender Studies, Northwestern University. This special presentation – sponsored by Oakton's new Jewish Studies Concentration – will take place on Thursday, October 11, at the College's Skokie campus, 7701 North Lincoln Avenue, at 11 a.m. in Room A145-152. Admission is free.

Lassner will explore the memoirs, plays, and novels of Anglo-Jewish women whose writing commemorates this massive effort to transport children from Germany, Austria, and Czechoslovakia to the United Kingdom.

Her talk also features The Kindertransport, an exhibition by Anthony Stetina under the instruction of Judy Langston, professor of art and design, and Nathan Harpaz, curator, Koehnline Museum of Art.

And mark your calendar for Friday, November 16, when Zev Garber, Ph.D., professor emeritus and chair of Jewish studies at Los Angeles Valley College, and editor of Shofar, presents The Jewish Jesus from 11 a.m. – 12:30 p.m., in Room P103, at Oakton's Skokie campus.

For more information, visit www.oakton.edu/jewish_studies or e-mail jewishstudies@oakton.edu.  
Oakton Play Lysistrata Features Battle of the Sexes
Enjoy a comic account of one woman's extraordinary mission to end the Peloponnesian War on October 11 – 14, and October 18 – 21, when the Performing Arts at Oakton presents Aristophanes' Lysistrata at the Footlik Theater, 1600 East Golf Road, Des Plaines.
Originally performed in Athens in 411 BCE, the play tells the story of Lysistrata (literally "Army-disbander") who persuades the women of Greece to withhold sexual favors from their husbands and lovers as a means of forcing the men to negotiate peace. Her strategy inflames the battle between the sexes – as both men and women face the consequences of going "cold turkey."
On Saturday, October 13, at 8 p.m., the Oakton Educational Foundation will sponsor a special performance to benefit the Performing Arts Scholarship Fund. Tickets are $20 and include a reception after the show.
Take in a special $5 preview Thursday, October 11, 8 p.m.

Regular performances are scheduled:
Friday, October 12, 8 p.m.
Saturday, October 13, 8 p.m.
Sunday, October 14, 2 p.m.
Thursday, October 18, 7:30 p.m.
Friday, October 19, 8 p.m.
Saturday, October 20, 8 p.m.
Sunday, October 21, 2 p.m.

Tickets are $12 for general admission; $10 students and seniors; and $8 for groups of 15 or more. To order, contact the Ticket Box Office at 847.635.1900.