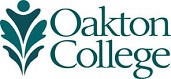 News from Oakton: October 9, 2012
Hold That Image: A Career in Radiologic Technology
Sonography. Fluoroscopy. Mammography. CT scans and MRIs. A skilled radiologic technician provides these services – and more. Find out if a career in radiologic technology is right for you during a free information session at Oakton's Skokie campus, 7701 North Lincoln Avenue, on Wednesday, October 17, at 2 p.m. Faculty will be on hand in Room C140 to discuss course requirements and industry trends.
The Occupational Outlook Handbook expects employment in the radiologic technology field to increase by more than 22 percent from 2012 to 2020, faster than the average for all occupations.
To reserve your spot, visit www.oakton.edu/healthcareers or call 847.635.1700.
Oakton's Jewish Studies Concentration Presents
Imagined and Guilty Identities: Remembering the Kindertransport
On November 15, 1938, five days after the devastating Kristallnacht ("Night of Broken Glass") in Germany and Austria, British Jewish leaders appealed to Prime Minister Neville Chamberlain to permit the temporary admission of unaccompanied Jewish children. The result was the Kindertransport (children's transport), which saved nearly 10,000 predominantly Jewish children from the growing Nazi threat. Learn more about this extraordinary rescue operation during Imagined and Guilty Identities: Remembering the Kindertransport, featuring Phyllis Lassner, Ph.D., professor, The Crown Family Center for Jewish Studies Writing Program, and Gender Studies, Northwestern University. This special presentation – sponsored by Oakton's new Jewish Studies Concentration – will take place on Thursday, October 11, at the College's Skokie campus, 7701 North Lincoln Avenue, at 11 a.m. in Room A145-152. Admission is free.
Lassner will explore the memoirs, plays, and novels of Anglo-Jewish women whose writing commemorates this massive effort to transport children from Germany, Austria, and Czechoslovakia to the United Kingdom.

Her talk also features The Kindertransport, an exhibition by Anthony Stetina under the instruction of Judy Langston, professor of art and design, and Nathan Harpaz, curator, Koehnline Museum of Art.

And mark your calendar for Friday, November 16, when Zev Garber, Ph.D., professor emeritus and chair of Jewish studies at Los Angeles Valley College, and editor of Shofar, presents The Jewish Jesus from 11 a.m. – 12:30 p.m., in Room P103, at Oakton's Skokie campus.

For more information, visit www.oakton.edu/jewish_studies or e-mail jewishstudies@oakton.edu. 
 
On Stage at Oakton: Lysistrata
Aristophanes' Comic Look at the Battle of the Sexes Opens October 11
"My heart is on fire; I blush for our sex. Men will have it we are tricky and sly." So begins the classic Greek play Lysistrata. Enjoy this comic account of one woman's extraordinary mission to end the Peloponnesian War on October 11 – 14, and October 18 – 21, when the Performing Arts at Oakton presents Aristophanes' Lysistrata at the Footlik Theater, 1600 East Golf Road, Des Plaines.
Originally performed in Athens in 411 BCE, the play tells the story of Lysistrata (literally "Army-disbander") who persuades the women of Greece to withhold sexual favors from their husbands and lovers as a means of forcing the men to negotiate peace. Her strategy inflames the battle between the sexes – as both men and women face the consequences of going "cold turkey."
On Saturday, October 13, at 8 p.m., the Oakton Educational Foundation will sponsor a special performance to benefit the Performing Arts Scholarship Fund. Tickets are $20 and include a reception after the show.
Take in a special $5 preview Thursday, October 11, 8 p.m.

Regular performances are scheduled:
Friday, October 12, 8 p.m.
Saturday, October 13, 8 p.m.
Sunday, October 14, 2 p.m.
Thursday, October 18, 7:30 p.m.
Friday, October 19, 8 p.m.
Saturday, October 20, 8 p.m.
Sunday, October 21, 2 p.m.
Tickets are $12 for general admission; $10 students and seniors; and $8 for groups of 15 or more. To order, contact the Ticket Box Office at 847.635.1900.
Soar to New Heights by Auditioning for Up at Oakton
Take the stage for a play in which chasing a dream can leave you up in the air! Audition for the Performing Arts at Oakton's production of Up. Try outs are scheduled 12 – 3 p.m., Sunday, October 14, and 6 – 9 p.m., Monday, October 15, at Oakton's Studio One, 1600 East Golf Road, Des Plaines. No appointment is necessary.
Sixteen years ago, Walter Griffin flew high above the earth in a lawn chair suspended by weather balloons. Now he tinkers obsessively with failed inventions, trying to recapture his 15 minutes of fame while his disillusioned wife Helen supports the family and his teenage son Mikey languishes.
The director is seeking males ages 15 to 50 and females age 16 to 55. Prepare a contemporary comedic monologue (up to two minutes in length) or read from the script. Monologues need not be memorized.
Up will be performed November 29 – December 2, and December 6 – 9, at Studio One.
Carnauba Screening Highlights Johnson Wax CEO's Search for His Father
Fathers, sons, and family dynamics play a pivotal role in the documentary Carnauba: A Son's Memoir, which will be screened on Wednesday, October 17, from 7 – 8:30 p.m., in Room 1610, at Oakton's Des Plaines campus, 1600 East Golf Road. Admission is free.
Sixty years after his father traveled to Brazil in search of the carnauba palm, the source of wax that became the main ingredient in Johnson Wax, Samuel Johnson – who turned the company into a multi-billion dollar operation – recreated the expedition with his own sons, reflecting on his difficult relationship with his often-absent parent.
Following the screening, sponsored by the College's psychology department, join a discussion about the film and how it can illuminate our own personal growth.
For more information, contact 847.376.7088 or pjohnson@oakton.edu.
Award-Winning Playwright Idris Goodman Comes to Oakton
Acclaimed spoken word artist Idris Goodman will present a staged reading of his new performance work on Thursday, October 25, at 6 p.m., at Oakton's Studio One, 1600 East Golf Road, Des Plaines. The event is part of the College's Chicago Writers Series. Admission is free.
An award-winning playwright, Goodwin's play How We Got On – one of eight chosen by Connecticut's Eugene O'Neill Theater Center for full development during the 2011 National Playwrights Conference – premiered at the 2012 Humana Festival of New American Plays in Kentucky. Goodwin's latest drama, Blackademics, kicks off the 2012-2013 season at Chicago's Ma'at Production Association of Afrikan Centered Theatre (MPAACT).
This program is generously funded by the Oakton Educational Foundation and student activity fees. For more information, contact Lynn Woodbury at 847.635.1953 or woodbury@oakton.edu.
Get the Most out of Your Voice
Use your voice to the fullest by attending the Voice Over Workshop on Thursday, October 25, at 6:30 p.m., at Oakton's Des Plaines campus (Room 1604). The event is free.
Learn the business from Johnny Heller, commercial voice over and audio narration coach and teacher, who has narrated nearly 400 titles for adults, young adults, and children. Explore the basics of the voice over field. Work on the "mic" with real television and radio scripts and receive feedback from an expert. Bring questions, an open mind, and your voice!
To register, contact Patti Interrante at 847.376.7059 or pinterra@oakton.edu.