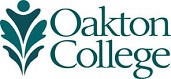 News from Oakton: October 16, 2012


Oakton Biology Professor Named Instructor of the Year
The Illinois Community College Faculty Association (ICCFA) selected Nicole Perry, associate professor of biology at Oakton Community College, as its 2012 Instructor of the Year. Perry, who lives in Skokie, will receive her award at the ICCFA Conference in Springfield on Friday, October 26.
"Being named Instructor of the Year was quite a surprise – and a real honor," said Perry, who joined Oakton in 2006 as a part-time instructor and moved into a full-time position in 2009. "Teaching is truly its own reward, and I have such a passion for helping my students succeed in our anatomy and biology classes. But it is nice to be recognized!"
The ICCFA award is presented to one Illinois community college faculty member each year who demonstrates teaching and learning excellence, while working actively with the Association.
Ruth Williams, Oakton professor of biology, nominated her colleague, noting that Perry, "continually upholds high standards and expectations. She maintains the integrity of her course content, while developing students' transferable skills – such as critical thinking, literacy, communication, and responsibility."
Williams also highlighted Perry's "brain child," an academic success seminar for biology. Students who receive a grade of D or lower in the Oakton's Anatomy and Physiology I course must take the seminar, which sharpens study skills, before reenrolling in the course.
"It is always gratifying to be recognized by one's peers," noted Perry, who has a doctorate degree from Northwestern University and a bachelor's degree from the University of Wisconsin-Madison. "And this award encourages me to challenge my students – and myself – to continue doing quality work." 
Bawdy Comedy Lysistrata Concludes October 18-21, at Oakton
Bawdy, racy, and gut-wrenchingly funny – Lysistrata has it all! Aristophanes' classic comedy continues its run on October 18-21, at Oakton Community College's Footlik Theater, 1600 East Golf Road, Des Plaines.
Originally performed in Athens in 411 BCE, the play by Aristophanes tells the story of one woman's extraordinary mission to end the Peloponnesian War. Her strategy inflames the battle between the sexes – as both men and women face the consequences of going "cold turkey."
Performances are scheduled:
Thursday, October 18, 7:30 p.m.
Friday, October 19, 8 p.m.
Saturday, October 20, 8 p.m.
Sunday, October 21, 2 p.m.
Tickets are $12 for general admission; $10 students and seniors; and $8 for groups of 15 or more. To order, contact the Ticket Box Office at 847.635.1900. 
Undocumented Immigrants Invited to Learn More about Deferred Action
Last summer, President Obama announced that the U.S. Department of Homeland Security (DHS) would not deport certain undocumented youth. Instead, eligible young people would qualify for "Deferred Action," and be given temporary permission to stay in the U.S. Learn more about Deferred Action at a free information session on Saturday, October 20, at 10 a.m., in Room C120 at Oakton's Skokie campus, 7701 North Lincoln Avenue.
At the session, find out if you qualify for Deferred Action and what documents are needed to apply for a deportation stay. Illinois Coalition for Immigrant and Refugee Rights (ICIRR) organizers will be on hand to answer general eligibility questions.
Undocumented immigrants also are invited to attend a free application completion workshop on Saturday, October 27, from 10 a.m. - 12:30 p.m., in Room A145, at Oakton's Skokie campus. Registration is required at www.dreamrelief.org/skokie27.
At the workshop, ICIRR volunteers will help participants fill out the Deferred Action forms, and local immigration attorneys will provide brief consultations. Applicants must bring all required documentation and a check or money order for the $465 federal application fee.
Required documents include:
Proof you have been in the country since on or before June 15, 2007.
Proof you have been in the country since on or before your 16th birthday.
Proof you were in the country on June 15, 2012.
Proof you were under the age of 30 on June 15, 2012.
Proof of current enrollment in or completion of high school, college, or military service.
For additional information on documentation, visit www.dreamrelief.org.
Both seminars are sponsored by Oakton's Office of Student Recruitment and Outreach, Latinos in Skokie, and the ICIRR.
Award-Winning Playwright Comes to Oakton
Award-winning playwright Idris Goodwin, recognized for his work by the National Endowment for the Arts and National Public Radio, will present a staged reading of his new performance piece on Thursday, October 25, at 6 p.m., at Oakton's Studio One, 1600 East Golf Road, Des Plaines. The free event is part of the College's Chicago Writers Series.
Goodwin's play How We Got On – one of eight chosen by Connecticut's Eugene O'Neill Theater Center for full development during the 2011 National Playwrights Conference – premiered at the 2012 Humana Festival of New American Plays in Kentucky. His latest drama, Blackademics, kicks off the 2012-2013 season at Chicago's Ma'at Production Association of Afrikan Centered Theatre (MPAACT). Goodwin's staged works also have been featured at Steppenwolf Theatre Company, American Theater Company, and the Los Angeles Theatre Center.
This program is generously funded by the Oakton Educational Foundation and student activity fees. For more information, contact Lynn Woodbury at 847.635.1953 or woodbury@oakton.edu.
The Personal is Political: The Transformative Power of Women's Art Exhibition Closes October 26
Hurry! Oakton's annual women's juried art exhibition, The Personal is Political: The Transformative Power of Women's Art closes Friday, October 26, at the Koehnline Museum of Art, 1600 East Golf Road, Des Plaines.
It's an election year – and women's issues are high on the political agenda. Gain a new perspective on some of the topics affecting women at this sometimes controversial, always interesting exhibition – Oakton's annual collaboration between the Women's and Gender Studies Program and the Koehnline Museum of Art. The exhibit features more than 80 women artists from throughout Illinois and across the country.
Ever since American feminist writer and activist Kate Millet coined the phrase "the personal is political" in her landmark 1970 work Sexual Politics, the words have continued to resonate in contemporary feminism. Oakton's The Personal is Political: The Transformative Power of Women's Art exhibit features paintings, sculpture, and mixed media pieces that engage with and respond to the multiple meanings in Millet's words.
"The annual women's juried art exhibition at the museum always proves to be one of our most popular shows," said Koehnline Museum Curator Nathan Harpaz. "Last year's exhibition attracted 3,000 viewers and we anticipate even more this year because the event coincides with national elections."
The exhibition is made possible in part by generous grants from the Oakton Educational Foundation and the Illinois Arts Council, a state agency.
The Koehnline Museum is open Monday through Friday, 10 a.m. - 6 p.m., and Saturday, 11 a.m. - 4 p.m. For additional details, visit www.oakton.edu/wgs or contact WGS Program Coordinator Kathleen Carot, 847.376.7061 or kcarot@oakton.edu.