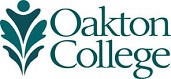 News from Oakton: October 23, 2012

Award-Winning Playwright Comes to Oakton
Award-winning playwright Idris Goodwin, recognized for his work by the National Endowment for the Arts and National Public Radio, will present a staged reading of his new performance piece on Thursday, October 25, at 6 p.m., at Oakton's Studio One, 1600 East Golf Road, Des Plaines. The free event is part of the College's Chicago Writers Series.
Goodwin's play How We Got On – one of eight chosen by Connecticut's Eugene O'Neill Theater Center for full development during the 2011 National Playwrights Conference – premiered at the 2012 Humana Festival of New American Plays in Kentucky. His latest drama, Blackademics, kicks off the 2012-2013 season at Chicago's Ma'at Production Association of Afrikan Centered Theatre (MPAACT). Goodwin's staged works also have been featured at Steppenwolf Theatre Company, American Theater Company, and the Los Angeles Theatre Center.
This program is generously funded by the Oakton Educational Foundation and student activity fees. For more information, contact Lynn Woodbury at 847.635.1953 or woodbury@oakton.edu.
Oakton Art Faculty Shines at ID Show 2012
Oakton Community College's talented art faculty members will showcase their work starting Thursday, November 1, at ID Show 2012, a free exhibition at the Koehnline Museum of Art, 1600 East Golf Road, Des Plaines.
ID Show 2012 features distinctive paintings, photography, ceramics, and digital art. Included in this year's show are works by Jeremi Bialowas, Alicia Chester, Peter Hessemer, Moritz Kellerman, James A. Krauss, Berney Krule, Judy Langston, William Moll, Mark Palmeri, Lou Pierozzi, Davida Schulman, and Sharon Swidler.
On opening night, the public is invited to meet the artists at a free reception with refreshments, from 5 – 8 p.m. The exhibition runs through Wednesday, November 21.
The Koehnline Museum is open Monday through Friday, 10 a.m. – 6 p.m., and Saturday, 11 a.m. – 4 p.m.
For more details, call 847.635.2633, or visit www.oakton.edu/museum.
Help Keep Oakton's Forest Green and Growing
Oakton Community College's Des Plaines campus is situated on 174 acres along the Des Plaines River, next to a Cook County Forest Preserve. The forestland shelters deer, coyotes, owls, and a wide range of wildlife. Now, this precious "green asset" needs some extra care. The Ecology Club at Oakton invites volunteers to help with its ongoing forest preservation efforts, 9 a.m. – 1 p.m., Saturday, November 3, at the Des Plaines campus, 1600 East Golf Road.
Volunteers will meet at the north end of Parking Lot A, rain or shine. Continental breakfast will be served at 8:30 a.m. Youth workers (age 16 and younger) must be accompanied by an adult.
Expect to do some physical activity -- including cutting and burning European buckthorn and other invasive plants. Participants also may observe a "controlled burn" if conditions allow. Volunteers should wear warm, comfortable work clothes and boots. Gloves, eye protection, and tools will be provided.
Registration is required. To participate in the forest restoration effort, RSVP to ecoakton@gmail.com.
Discover Your Future . . . in Early Childhood Education
Early childhood education is one of the fastest growing career fields, and is expected to increase by 20 percent from 2012 – 2020, more rapidly than the average for all jobs, according to the Occupational Outlook Handbook. Find out where you fit in during three free information sessions during the month of November at Oakton Community College's campuses, 7701 North Lincoln Avenue, Skokie, and 1600 East Golf Road, Des Plaines.

Upcoming sessions include:
Tuesday, November 6, at 12:30 p.m. (Room C140, Skokie).
Wednesday, November 7, at 12:30 and 5 p.m. (Room 2140, Des Plaines).
Sessions showcase the College's early childhood education degrees and certificates. Also learn about Illinois credentials and transfer agreements. Get the answers to your questions from professionals, including which courses to take. Light refreshments will be served.
For more information, contact Sheila Kerwin-Maloney at 847.635.1752, keelawee@oakton.edu, or Mary Pat Martin at 847. 376.7057, mpmartin@oakton.edu.
Health Career Information Sessions Scheduled at Oakton in November
Pharmacy technician, physical therapist, nurse . . . the possibilities are endless! Explore the exciting world of health care careers at Oakton Community College's free information sessions during the month of November at the College's Des Plaines campus, 1600 East Golf Road.
Upcoming discussion groups include:
Pharmacy Technician/Aseptic Pharmaceutical Preparations
Wednesday, November 7, at 4 p.m. (Room 2822).
Physical Therapist Assistant,
Wednesday, November 7, at 4 p.m. (Room 1606).
Nursing,
Wednesday, November 14, at 3 p.m. (Room 1608).
Radiologic Technology
Wednesday, November 14, at 6 p.m. (Room 1605).
Health Information Technology
Wednesday, November 14, at 6 p.m. (Room 1608).
Medical Laboratory Technology and Phlebotomy
Wednesday, November 28, at 11 a.m. (Room 1604).
Seminars showcase the College's degree and certificate programs in these health career programs. Faculty will be on hand to discuss course requirements and industry trends.
To reserve your spot in a session, visit www.oakton.edu/healthcareers or call 847.635.1700.