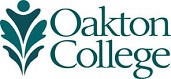 News from Oakton: November 13, 2012
Explore Your Future . . . at Oakton
Find out why Oakton is the ideal place to start or continue your college education during a visit to the College's Skokie campus, 7701 North Lincoln Avenue, on Thursday, November 15, starting at 5:30 p.m., in Room P103-104.
Sponsored by the Office of Student Recruitment and Outreach, the tour will feature information about admission, career and transfer programs, financial aid, student services, and extracurricular activities. Oakton faculty, administrators, staff, and students will be available to answer questions.
Oakton offers associate's degrees and certificate programs for students planning to move on to four-year colleges or universities, as well as those preparing for employment in a variety of careers. Accredited by The Higher Learning Commission of the North Central Association of Colleges and Schools, the College is recognized by the Illinois Community College Board and is a member of the American Association of Community Colleges.
To register, call 847.635.1835 or visit www.oakton.edu/visit.
Oakton Jewish Studies Events Examine the Jewish Jesus, Nazi Doctor Josef Mengele
Join Oakton's Jewish Studies Concentration this November for two free presentations that shed light on the historical Jesus and one of the darkest chapters of the Holocaust.  Both events take place at the College's Skokie campus, 7701 North Lincoln Avenue.
The Jewish Jesus. Friday, November 16, at 11 a.m. (Room P103). For centuries, studies of Jesus downplayed or ignored his Jewish background – and many studies still address this context only as a stepping-stone to Jesus' role as the Christ. But speaker Zev Garber, Ph.D., professor emeritus and chair of Jewish Studies at Los Angeles Valley College, notes that such neglect has had serious consequences. Garber, who also edits Shofar Magazine, will discuss how these studies have served as a fertile source of anti-Judaism and anti-Semitism.
 
Helen Rappaport: Survivor of the Experiments of Auschwitz Doctor Joseph Mengele. Thursday, November 29, at 11 a.m. (Room P103). Born in 1921, Helen Rappaport and her twin sister Pearl were victims of the notorious SS physician Josef Mengele, who was infamous for performing experiments on Auschwitz prisoners. Rappaport will recount their story – from childhood in Czechoslovakia to the abrupt descent into horror the sisters faced in the spring of 1944. Due to the difficult and sensitive nature of the topic, this event is open only to those aged 12 and older.
For more information about either event, contact Wendy Maier-Sarti, professor of history and Jewish studies coordinator, at 847.635.1458 or jewishstudies@oakton.edu.
Stay Cool at Oakton's Jazz Lounge
Chill out and enjoy an evening of jazz standards performed by the award-winning Oakton Community College Jazz Band at 8 p.m., Friday, November 16, in the Performing Arts Center Lobby, 1600 East Golf Road, Des Plaines. Drinks and snacks accompany this program of smooth jazz standards – and a few surprises – during this unforgettable evening.
Tickets are $5 for general admission and $3 for students and seniors. Call the Oakton Box Office at 847.635.1900.  
Reserve Now for The Sun, Moon, and Stars Musical Brunch
Come hungry for delicious food and heavenly music at The Sun, Moon, and Stars, a musical brunch, on Sunday, November 18, at 1 p.m., in Oakton's TenHoeve Center, 1600 East Golf Road, Des Plaines.
Enjoy roast beef, turkey breast, and vegetable pasta primavera, and memorable music from the American songbook, Broadway, and opera brought to life by soprano Eileen Berman, Oakton instructor of music. Berman, who received her master's degree in music from Northeastern Illinois University, has appeared with the Chicago Chamber Orchestra, Lake Forest Symphony, and Lake Geneva Opera Festival.
Tickets are $25 and reservations are required. Call the Oakton Box Office at 847.635.1900.
Spring Registration Begins November 19
It's not too early to think spring! Registration for spring 2013 begins Monday, November 19.
The spring semester starts Monday, January 14, 2013. Spring class listings may be found online at www.oakton.edu, or in the Spring 2013 Credit and Noncredit Class Schedule, available at the Des Plaines and Skokie campuses, 1600 East Golf Road, or 7701 North Lincoln Avenue. Students should also consult the schedule for late-start course information.
Register in person at either campus Monday through Thursday, 8:30 a.m. – 7 p.m.; Friday, 8:30 a.m. – 5 p.m.; and Saturday, 9 a.m. – 12 p.m. Students with a current application on file may register at my.oakton.edu.
For more information about classes, contact Advising and Counseling at 847.635.1741 (Des Plaines), or 847.635.1400 (Skokie).
Oakton's Shantytown Turns the Spotlight on Homelessness
Every night in Illinois, an estimated 14,000 people experience some form of homelessness. Between November 25 and December 2, more than 30 Oakton student clubs will call attention to this devastating problem by filling the Des Plaines campus courtyard, at 1600 East Golf Road, with temporary shanties built out of discarded material. On Tuesday, November 27, students will spend the night in their shanties to help raise funds for Habitat for Humanity.
Stop by from 6 –9 p.m. to meet the builders and vote for your favorite shanty by making a donation to the "Change for Change" paint can outside the door. Enjoy a campfire, hot chocolate, cider, and music by the Folktons, featuring Oakton employees.
Sponsored by Oakton's Habitat Chapter, the second annual Shantytown builds on the success of last year's event. "We're adding a new twist this year," says Habitat Chapter faculty advisor Marvin Bornschlegl. "Because November 27 is a Tuesday, our students will have to get up after a cold, uncomfortable night in their shanties and head for school, work, and other obligations the next morning. There's no better way to gain some real perspective on homelessness."
A special presentation on Tuesday, December 4, will feature the Shantytown inhabitants, as well as a discussion about homelessness within the Oakton community. The free "post-Shantytown" event kicks off at 5:30 p.m. at the College's Skokie campus, 7701 North Lincoln Avenue, in Room C133.
For more details, contact Bornschlegl at 847.635.1845 or mbornsch@oakton.edu. 
Get on Track for a Health Career
Learn more about the growing health field of Medical Laboratory Technology and Phlebotomy at a free information session on Wednesday, November 28, starting at 11 a.m., at Oakton's Des Plaines campus, 1600 East Golf Road.
The Bureau of Labor Statistics reports that employment of medical laboratory technologists is expected to grow by nine percent by 2020. The seminar will showcase the College's degree and certificate programs in this health career offering. Faculty will be on hand to discuss course requirements and industry trends.
To reserve your spot, visit www.oakton.edu/healthcareers or call 847.635.1700.

Award-Winning Chicago Author Alex Kotlowitz Comes to Oakton
Chicago is one of the most iconic and historic cities in America. Award-winning Chicago journalist and author Alex Kotlowitz will detail a lively cast of characters from the Windy City, at Oakton's Footlik Theater, 1600 East Golf Road, Des Plaines on Wednesday, November 28, at 6 p.m., when he reads from his book Never a City So Real: A Walk in Chicago. The free event is part of the College's Chicago Writers Series.
Selected by the New York Public Library as one of the 150 most important books of the 20th century, Kotlowitz's bestseller, There Are No Children Here: The Story of Two Boys Growing Up in the Other America, received numerous honors, including the Helen B. Bernstein Award for Excellence in Journalism, the Carl Sandburg Award, and a Christopher Award.
A contributor to The New York Times Magazine and The New Yorker, Kotlowitz is currently a writer-in-residence at Northwestern University. He has been a visiting professor at the University of Notre Dame and the University of Chicago, and served as a Montgomery Fellow at Dartmouth College.
This program is generously funded by the Oakton Educational Foundation and student activity fees. For more information, contact Lynn Woodbury at 847.635.1953 or woodbury@oakton.edu.
Oakton Holiday Bazaar Seeks Vendors
Vendors seeking a unique "on campus" sales opportunity are encouraged to attend the Oakton Holiday Bazaar, on Wednesday, November 28, from 11 a.m. – 8 p.m., at the College's Skokie campus, 7701 North Lincoln Avenue. The event is sponsored by the Oakton Helping Others Club.
Free and open to the public, the bazaar showcases a variety of seasonal and holiday merchandise, as well as fashion accessories and home goods. Oakton's convenient Skokie campus offers plenty of free parking, and a "captive" audience of students, faculty, and staff.
Rental space is $20 for one table and chair and $30 for two tables and chairs. Vendors requiring electricity pay an additional $5 and bring their own extension cords. The Holiday Bazaar Committee reserves the right to select vendors who best serve the image and quality of the event. Vendors will be allocated space on a first-come, first-served basis.
Half of the proceeds of the Holiday Bazaar will be donated to the Red Cross to aid those affected by Hurricane Sandy.
To reserve vendor space, contact Princess Escudero at 847.635.1443 or princess@oakton.edu.