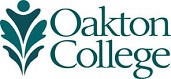 News from Oakton: November 20, 2012
Think Small: Oakton Offers New Nanotechnology Class
By 2015, the nanotech industry will need two million workers and approximately six million supporting positions worldwide. Get in on the ground floor with "Fundamentals of Nanotechnology," a new course at Oakton Community College that explores the "nanoworld."
Nanotechnology is the science of manipulating matter on an atomic and molecular scale. Increasingly common in the computer, energy, biotech, and transportation fields, nanotechnology can improve just about any process, tool, or piece of equipment by vastly increasing the amount of information stored on a computer chip. This process speeds up any computer-based application—and can even help doctors target specific cancerous cells for chemotherapy treatment, eliminating potential damage to healthy cells nearby.
"Fundamentals of Nanotechnology" kicks off the new Nanotechnology Employment, Education, and Economic Development Initiative (NE3I), a collaborative effort to bring nanotechnology education to Oakton and area high schools. Other partners include the Village of Skokie; the Illinois Science +Technology Park (IS+TP), housing more than a dozen science and technology companies; NanoInk, Inc., which develops nanotechnology curriculum; and the North Suburban Educational Region for Vocational Education (NSERVE), a career and technical education consortium of nine high schools in Chicago's northern suburbs.
Ultimately, NE3I will establish a nanotechnology laboratory at IS +TP – located just four blocks from the Skokie campus. Oakton faculty will staff the lab, training students from the College and nearby high schools – via video link -- to be nanotechnicians.
Find your future in this rapidly expanding field! Apply and register now for "Fundamentals of Nanotechnology" – the course meets 6 – 8:50 p.m. twice weekly. On Mondays, students meet at IS+TP, 4901 Searle Parkway, Skokie, and on Wednesdays, class takes place at Oakton's Skokie Campus, 7701 North Lincoln Avenue.
Class begins Monday, January 14. Find this course – listed as PHY 140 050 [CRN 12232] – and any Oakton class online at www.oakton.edu. Register in person at either campus Monday – Thursday, 8:30 a.m. – 7 p.m.; Friday, 8:30 a.m. – 5 p.m.; and Saturday, 9 a.m. – 12 p.m. Students with a current application on file may register at my.oakton.edu.
Oakton Closed for Thanksgiving Recess
Oakton's campuses in Des Plaines (1600 East Golf Road) and Skokie (7701 North Lincoln Avenue) will be closed on Thursday, November 22, and Friday, November 23, for Thanksgiving recess.
The College will be open Saturday, November 24, and Sunday, November 25. However, most offices will be closed and classes will not meet. Normal hours will resume on Monday, November 26.
Oakton's Shantytown Turns the Spotlight on Homelessness
Most people take a warm bed for granted. But every night in Illinois, an estimated 14,000 people experience some form of homelessness. Between November 25 and December 2, more than 30 Oakton student clubs will call attention to this devastating problem by filling the Des Plaines campus courtyard, at 1600 East Golf Road, with temporary shanties built out of discarded material, including cardboard boxes, newspapers, cans, and plastic bags. On Tuesday, November 27, students will spend the night in their shanties to help raise funds for Habitat for Humanity.
Stop by from 6 –9 p.m. to meet the builders and vote for your favorite shanty by making a donation to the "Change for Change" paint can outside the door. Enjoy a campfire, hot chocolate, cider, and music by the Folktons, featuring Oakton employees.
Sponsored by Oakton's Habitat Chapter, the second annual Shantytown builds on the success of last year's event. "We're adding a new twist this year," says Habitat Chapter faculty advisor Marvin Bornschlegl. "Because November 27 is a Tuesday, our students will have to get up after a cold, uncomfortable night in their shanties and head for school, work, and other obligations the next morning. There's no better way to gain some real perspective on homelessness."
A special presentation on Tuesday, December 4, will feature the Shantytown inhabitants, as well as a discussion about homelessness within the Oakton community. The free "post-Shantytown" event kicks off at 5:30 p.m. at the College's Skokie campus, 7701 North Lincoln Avenue, in Room C133.
For more details, contact Bornschlegl at 847.635.1845 or mbornsch@oakton.edu.
Award-Winning Chicago Author Alex Kotlowitz Comes to Oakton
Award-winning Chicago journalist and author Alex Kotlowitz will bring a dynamic cast of Windy City characters to life at Oakton's Footlik Theater, 1600 East Golf Road, Des Plaines on Wednesday, November 28, at 6 p.m., when he reads from his book Never a City So Real: A Walk in Chicago. The free event is part of the College's Chicago Writers Series.
Selected by the New York Public Library as one of the 150 most important books of the 20th century, Kotlowitz's bestseller, There Are No Children Here: The Story of Two Boys Growing Up in the Other America, received numerous honors, including the Helen B. Bernstein Award for Excellence in Journalism, the Carl Sandburg Award, and a Christopher Award.
A contributor to The New York Times Magazine and The New Yorker, Kotlowitz is currently a writer-in-residence at Northwestern University. He has been a visiting professor at the University of Notre Dame and the University of Chicago, and served as a Montgomery Fellow at Dartmouth College.
This program is generously funded by the Oakton Educational Foundation and student activity fees. For more information, contact Lynn Woodbury at 847.635.1953 or woodbury@oakton.edu.
Survivor of Nazi Doctor Josef Mengle Speaks Out
Nazi physician Josef Mengele was infamous for torturing and killing Jewish prisoners during the 1940s in the name of "science." Hear a first-hand account from one survivor of "The Angel of Death" at the College's Skokie campus, 7701 North Lincoln Avenue, on Thursday, November 29, at 11 a.m. (Room P103). This free event about one of the darkest chapters of the Holocaust is presented by Oakton's Jewish Studies Concentration.
Born in 1921, Helen Rappaport and her twin sister Pearl were victims of Mengele's indignities. She will recount their story – from childhood in Czechoslovakia to the abrupt descent into horror the sisters faced in the spring of 1944. Due to the difficult and sensitive nature of the topic, this event is open only to those aged 12 and older.
For more information about either event, contact Wendy Maier-Sarti, professor of history and Jewish studies coordinator, at 847.635.1458 or jewishstudies@oakton.edu.
Oakton Performing Arts Soars to New Heights in Up
Chasing a dream can leave you up in the air – that's the lesson at the core of Bridget Carpenter's dramatic comedy Up. Presented by the Performing Arts at Oakton, the play runs November 29 – December 2, and December 6 – 9, in Studio One at the College's Des Plaines campus, 1600 East Golf Road.
Directed by Brandon Bruce, artistic director for Chicago's Strawdog Theatre, Up follows the fortunes of Walter Griffin and his family. Sixteen years ago, Walter soared high above the earth in a lawn chair suspended by weather balloons. Now, he tinkers obsessively with failed inventions, trying to recapture his 15 minutes of fame while his disillusioned wife Helen supports the family and his teenage son Mikey languishes. But Walter's dream affects them all in ways they never could have imagined.

Kick off your holiday season with a special $5 preview of Up on Thursday, November 29 at 8 p.m.  Other performances are scheduled:
Friday, November 30, at 8 p.m.
Saturday, December 1, at 8 p.m.
Sunday, December 2, at 2 p.m.
Thursday, December 6, at 8 p.m.
Friday, December 7, at 8 p.m.
Saturday, December 8, at 8 p.m.
Sunday, December 9, at 2 p.m.
Tickets are $10 for general admission; $8 students and seniors; and $6 for groups of 15 or more.
To order, contact the Ticket Box Office at 847.635.1900.
Oakton Holiday Bazaar Seeks Vendors
Vendors seeking a unique "on campus" sales opportunity are encouraged to attend the Oakton Holiday Bazaar, on Wednesday, November 28, from 11 a.m. – 8 p.m., at the College's Skokie campus, 7701 North Lincoln Avenue. The event is sponsored by the Oakton Helping Others Club.
Free and open to the public, the bazaar showcases a variety of seasonal and holiday merchandise, as well as fashion accessories and home goods. Oakton's convenient Skokie campus offers plenty of free parking, and a "captive" audience of students, faculty, and staff.
Rental space is $20 for one table and chair and $30 for two tables and chairs. Vendors requiring electricity pay an additional $5 and bring their own extension cords. The Holiday Bazaar Committee reserves the right to select vendors who best serve the image and quality of the event. Vendors will be allocated space on a first-come, first-served basis.
Half of the proceeds of the Holiday Bazaar will be donated to the Red Cross to aid those affected by Hurricane Sandy.
To reserve vendor space, contact Princess Escudero at 847.635.1443 or princess@oakton.edu.
Ninth Annual Empty Bowls Fundraiser Takes a Stand Against Hunger
This Thanksgiving, as you reach for that third helping of turkey, remember: someone's bowl is always empty. Make a difference in the fight against hunger – and get ahead on your holiday shopping – at Oakton's Ninth Annual Empty Bowls fundraiser, Saturday, December 1, from 10:30 a.m. – 2 p.m., at the College's Des Plaines campus, 1600 East Golf Road. The event features hundreds of unique ceramic bowls donated by professional and student potters from throughout the Chicagoland area.
For a donation of $14, participants select a distinctive handcrafted bowl that is theirs to keep, and receive a simple meal of soup and bread as a reminder that "someone's bowl is always empty." The event includes a raffle drawing for ceramic art work and a silent auction for select pieces of sculpture and jewelry. All proceeds benefit local food charities.
Sponsored by the Ceramics Club at Oakton, Empty Bowls is a nonprofit, global movement that has raised millions of dollars for food banks, soup kitchens, and other meal programs. Since 2004, this event at Oakton has sold almost 10,000 bowls and raised more than $125,000 for local food pantries.  
Entertainment will be provided by Patchouli (www.patchouli.net), an acoustic duo whose songs about harmony and healing inspire the human spirit.
For more information, contact emptybowls@oakton.edu, or call 847.635.1699.