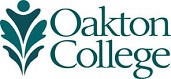 News from Oakton: December 4, 2012
Oakton Professor Receives Prestigious Illinois Counseling Association Award
The Illinois Counseling Association (ICA) honored John D'Anca, Psy.D. and Ed.D., professor of student development and psychology at Oakton Community College, with the 2012 Wendell S. Dysinger Award, which recognizes an outstanding professional publication. At its annual conference in Springfield last month, the ICA paid tribute to D'Anca as the lead author of Understanding Abnormal Psychology: Clinical and Scientific Perspectives (BVT Publishing, 2012).
Established in 1983 to honor Dysinger, who co-founded the ICA, the award is presented annually for an exceptional published article focusing on professional counseling, human development, or student affairs.
"With all the talented practitioners in the state, I'm truly honored to be singled out," said D'Anca, who joined Oakton in 1979 as assistant professor of student development and was promoted to his current position in 1990. "The award was unexpected, but it's nice to be recognized for compiling years of teaching experience so that others may benefit."     
A member of the Illinois Mental Health Counselors Association (IMHCA) Board, D'Anca formerly served as its vice president and president. He is a member of the ICA's Governing Council, and serves on the Board of the Coalition of Illinois Counseling Organizations (CICO), which works with the Illinois Legislature to represent and advocate for mental health issues. D'Anca has also been a champion for mental health issues on a national level, working with the American Counseling Association.
Between 2008 and 2011, he sat on the Illinois Faculty Advisory Council, which advises the Illinois Board of Higher Education on policy issues. In 2003, he was the recipient of a National Award for Teaching Excellence from the National Institute for Staff and Organizational Development (NISOD) and in 2011, D'Anca received a Distinguished Service Award from the IMHCA.
In addition to his work at Oakton, D'Anca, a resident of Highland Park, has been in private practice since 1973, specializing in trauma issues. He presents and consults frequently throughout the country and the state.
D'Anca holds a Psy.D. in clinical psychology from the Chicago School of Professional Psychology and an Ed.D. in curriculum and supervision from Northern Illinois University. Prior to his Oakton position, D'Anca served as associate director/director of counseling services for the Ball Foundation in Glen Ellyn.
Register for Winter and Spring Courses at Oakton
Put a bow on college credit over the winter break! Register now for Oakton's Winterim session, which offers college-credit classes in a condensed time period. Most classes begin December 17.
Courses are available in business, computer information systems, English, history, humanities, law enforcement, marketing, philosophy, physical education, political science, and psychology. Offered at Oakton's campuses in Des Plaines (1600 East Golf Road) and Skokie (7701 North Lincoln Avenue) or online, classes do not meet on holidays, the eves of holidays, or on weekends.
For a complete listing of Winterim class offerings, visit www.oakton.edu/winterim.
And it's not too early to think spring! Registration for spring 2013 classes at Oakton is underway. Most classes begin the week of January 14, 2013.
Find spring class listings – as well as late-start courses – online at www.oakton.edu, or in the Spring 2013 Credit and Noncredit Class Schedule, available at the Des Plaines and Skokie campuses.
Register in person at either campus Monday through Thursday, 8:30 a.m. – 7 p.m.; Friday, 8:30 a.m. – 5 p.m.; and Saturday, 9 a.m. – 12 p.m. Students with a current application on file may register at my.oakton.edu.
For more information about classes, contact Advising and Counseling at 847.635.1741 (Des Plaines), or 847.635.1400 (Skokie).
Exploring the Myth of the Golem
For centuries, the myth of the Golem – a clay figure brought to life by magic, often to serve its creator – has inspired writers, poets, and artists. Learn more about this figure that appears in video games, science fiction novels, and television shows on Thursday, December 6, at 11 a.m., at Oakton Community College's Skokie campus, 7701 North Lincoln Avenue (Room P103).
Monsters and Superheroes: The Jewish Golem Myth in Interwar Film and Art explores how the Golem was depicted as both good and evil in Europe during the rise of Nazism, reflecting the struggles of the 1920s and 1930s. 
Sponsored by the College's Jewish Studies Concentration, this free presentation features Mia Spiro, Ph.D., visiting scholar, Northwestern University's Crown Family Center for Jewish Studies. Spiro earned master of arts and doctor of philosophy degrees in English literature, as well as graduate diplomas in Jewish studies and advanced Hebrew from York University in Toronto. A former Charles H. Revson Foundation Fellow at the United States Holocaust Memorial Museum, she is currently working on the project Modern Monsters: Golems, Vampires, and the Ghosts of War.
For more information, contact Wendy Maier-Sarti at 847.635.1458 or jewishstudies@oakton.edu.
Noteworthy Festival Rings in the Holidays
The weather outside may be frightful – but Oakton's Noteworthy Festival can warm you up and add some holiday sparkle to the season! Enjoy the College's talented student performers and outstanding music faculty during this week-long celebration at the Footlik Theater, 1600 East Golf Road, Des Plaines.


Vocal Recital
Wednesday, December 5, at 8 p.m., $3 general admission.
Voice students directed by Eileen Berman, a performing member of Oakton's music faculty, present an evening of classic and contemporary song favorites.
Choral Recital
Thursday, December 6, at 8 p.m., $3 general admission.
Enjoy classical and contemporary selections – including favorite songs from Broadway – during this performance by the Oakton Community Choir, directed by Eileen Berman.
Jazz Invasion
Friday, December 7, at 8 p.m., $5 general admission, $3 students and seniors.
Put some sparkle in your winter! The legendary Oakton Jazz Band, under the direction of music instructor Robert Evans, performs timeless classics by Duke Ellington, George Gershwin, Horace Silver, and more.
For tickets, call the Oakton Box Office at 847.635.1900.
Get on Track for a Health Career
Discover the exciting world of health care careers! Take your first step at one of Oakton's free information sessions, including:
Radiologic Technology
Wednesday, December 5, at 2 p.m.
Room A151, Skokie
Nursing
Thursday, December 6, at 2 p.m.
Room 1610, Des Plaines
Sessions showcase the College's degrees and certificates in these health career programs. Faculty will be on hand to discuss course requirements and industry trends.
To reserve your spot, visit www.oakton.edu/healthcareers or call 847.635.1700.
Oakton Performing Arts Rises to New Heights in Up
Pursuing a dream can leave you up in the air – that's the lesson at the core of Bridget Carpenter's dramatic comedy Up. Presented by the Performing Arts at Oakton, the play finishes its run December 6 – 9, in Studio One at the College's Des Plaines campus, 1600 East Golf Road.
Directed by Brandon Bruce, artistic director for Chicago's Strawdog Theatre, Up follows the fortunes of Walter Griffin and his family. Sixteen years ago, Walter soared high above the earth in a lawn chair suspended by weather balloons. Now, he tinkers obsessively with failed inventions, trying to recapture his 15 minutes of fame while his disillusioned wife Helen supports the family and his teenage son Mikey languishes. But Walter's dream affects them all in ways they never could have imagined.

Performances are scheduled:
Thursday, December 6, at 8 p.m.
Friday, December 7, at 8 p.m.
Saturday, December 8, at 8 p.m.
Sunday, December 9, at 2 p.m.
Tickets are $10 for general admission; $8 students and seniors; and $6 for groups of 15 or more.
To order, contact the Ticket Box Office at 847.635.1900. 
Nuances of Landscape Exhibition Showcases Illinois Artists
What we see when we gaze at the landscape depends upon our point of view. Two local painters with very different approaches to capturing scenery showcase their work at Nuances of Landscape: Paintings by Mary Porterfield and Nina Weiss, opening on Thursday, December 6, at Oakton's Koehnline Museum of Art, 1600 East Golf Road, Des Plaines.
Porterfield's works question what makes an act heroic in the midst of circumstances beyond our control – symbolized in her pieces by natural phenomena such as geysers, storm clouds, and volcanoes. Her paintings are comprised of hundreds of small figures. Some depict religious individuals and saints whose brave acts involved giving unconditionally. Others represent the struggle to balance such ideals with the need to nurture oneself.
Inspired by the open spaces and far-off horizons of the Midwest, Weiss creates powerful, expressionistic paintings. Going beyond the traditional "green landscape," she presents a heightened vision of the natural world, using colors that are intense, lush, and dramatic. Weiss' paintings capture her travels through the "everyday" vistas of the Midwest and beyond – teasing out the complexity of nature and creating layers of contrast, line, and form.
On opening night, the public is invited to a free gala reception from 5 – 8 p.m. The exhibition runs through Friday, January 25, 2013.
The Koehnline Museum is open Monday through Friday, 10 a.m. – 6 p.m., and Saturday, 11 a.m. – 4 p.m.
For more details, call 847.635.2633, or visit www.oakton.edu/museum.
Crossed: America Through Immigrant Eyes
Five diverse female performers share the good, the bad, and the ugly about living in America as an immigrant today during the performance of Crossed (How Going South Flipped Our Switch). Teatro Luna, Chicago's all-Latina theater company, will present the play at 8 p.m., Saturday, December 15, at Oakton's Footlik Theater, 1600 East Golf Road, Des Plaines.
Crossed includes accounts based on interviews, news reports, and experiences garnered while traveling South in the spring of 2011. From describing what it's like to flee one's country to recounting the painful day a cousin went missing with 400 others in Mexico, the play uses wit, humor, and quirky poignancy to tackle the truth about living in the United States as an immigrant today.
Tickets are $10 for general admission; $8 students and seniors; and $6 for groups of 15 or more.
To order, contact the Ticket Box Office at 847.635.1900.
Launch Your Musical Career at Oakton
Start here, perform anywhere!  Oakton Community College is the right place to start your musical career. Choose from more than 120 courses taught by distinguished faculty, perform in a wide variety of venues, or earn an associate of fine arts degree in music and transfer to a four-year college or university for further study.
Oakton's Department of Music offers class piano (four semesters), class guitar, class voice, theory and aural skills (four semesters), fundamentals of music, and music literature and history. The College offers individual instruction in brass, conducting, guitar, percussion, piano, strings, voice, and woodwinds. Students also enjoy classical and jazz performance opportunities, including choir, guitar, Jazz Band, Jazz Combo, Six Piano, and the String and Woodwind Ensembles. Classes are available for students of all skill levels.
"Our faculty members are passionate musicians themselves, and committed to providing Oakton students with a comprehensive music education – for a fraction of the cost (in-district) charged by most four-year institutions," says Glenna Sprague, coordinator of the College's Music Department. "Students who earn a two-year associate's degree can easily transfer their music credits and move on to complete their bachelor's or master's degrees."
For further information about the music program, contact Sprague at gsprague@oakton.edu or 847.635.1905.