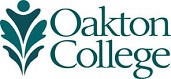 News from Oakton: December 11, 2012
Crossed: America Through Immigrant Eyes
Five diverse female performers share the good, the bad, and the ugly about living in America as an immigrant today during the performance of Crossed (How Going South Flipped Our Switch). Teatro Luna, Chicago's all-Latina theater company, will present the play at 8 p.m., Saturday, December 15, at Oakton's Footlik Theater, 1600 East Golf Road, Des Plaines.
Crossed includes accounts based on interviews, news reports, and experiences garnered while traveling South in the spring of 2011. From describing what it's like to flee one's country to recounting the painful day a cousin went missing with 400 others in Mexico, the play uses wit, humor, and quirky poignancy to tackle the truth about living in the United States as an immigrant today.
Tickets are $10 for general admission; $8 students and seniors; and $6 for groups of 15 or more.
To order, contact the Ticket Box Office at 847.635.1900.
Oakton Closed Over Winter Break
Oakton's campuses in Des Plaines (1600 East Golf Road) and Skokie (7701 North Lincoln Avenue) will be closed Monday, December 24, 2012, through Tuesday, January 1, 2013, for winter break.
Normal hours of operation for in-person registration (Monday – Thursday, 8:30 a.m. – 7 p.m.; Friday, 8:30 a.m. – 5 p.m.; and Saturday, 9 a.m. – 12 p.m.) and student services resume Tuesday, January 2. Spring classes start Monday, January 14.
Find spring class listings – as well as late-start courses – online at www.oakton.edu, or in the Spring 2013 Credit and Noncredit Class Schedule, available at the Des Plaines and Skokie campuses. Students with a current application on file may register at my.oakton.edu.
For more information about classes, contact Advising and Counseling at 847.635.1741 (Des Plaines), or 847.635.1400 (Skokie). 
Nuances of Landscape Exhibition Showcases Illinois Artists
You may never envision nature the same way after viewing Nuances of Landscape: Paintings by Mary Porterfield and Nina Weiss, which features two local painters with very distinct approaches to capturing scenery. The exhibition is on display at Oakton's Koehnline Museum of Art, 1600 East Golf Road, Des Plaines, through Friday, January 25, 2013.
Porterfield's works question what makes an act heroic in the midst of circumstances beyond our control – symbolized in her pieces by natural phenomena such as geysers, storm clouds, and volcanoes. Her paintings are comprised of hundreds of small figures. Some depict religious individuals and saints whose brave acts involved giving unconditionally. Others represent the struggle to balance such ideals with the need to nurture oneself.
Inspired by the open spaces and far-off horizons of the Midwest, Weiss creates powerful, expressionistic paintings. Going beyond the traditional "green landscape," she presents a heightened vision of the natural world, using colors that are intense, lush, and dramatic. Weiss' paintings capture her travels through the "everyday" vistas of the Midwest and beyond – teasing out the complexity of nature and creating layers of contrast, line, and form.
The Koehnline Museum is open Monday through Friday, 10 a.m. – 6 p.m., and Saturday, 11 a.m. – 4 p.m.
For more details, call 847.635.2633, or visit www.oakton.edu/museum.
Play On Seeks Original Playwright Submissions
Since 2009, Oakton Community College's Play On festival has showcased the play-writing talents of Illinois community college students. To celebrate its fifth year, Play On is expanding to include community colleges throughout the Midwest! The festival is currently accepting original one-act scripts (10 pages or less) from community college students in Illinois, Indiana, Michigan, Minnesota, and Wisconsin.
"Play On is unique: it's the only community college playwriting competition in Illinois," notes Kate Tillotson, the festival's co-founder. "Every year, we receive so many amazing scripts, and we're very excited about expanding our reach. I look forward to tapping into a new pool of talented playwrights from throughout the Midwest."
Aspiring playwrights should e-mail scripts as a Word document to Tillotson at katet@oakton.edu no later than Friday, April 5, 2013. Include a cover page listing name, phone number, mailing and e-mail address, and school name. Please note: only one submission is permitted per student. Winners will be notified in April.
Play On will take the stage at Oakton July 23 - 25, 2013.