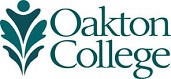 News from Oakton: December 18, 2012
Oakton Closed Over Winter Break
The holidays are coming and Oakton's campuses in Des Plaines (1600 East Golf Road) and Skokie (7701 North Lincoln Avenue) will be closed Monday, December 24, 2012, through Tuesday, January 1, 2013, for winter break.
Normal hours of operation for in-person registration (Monday – Thursday, 8:30 a.m. – 7 p.m.; Friday, 8:30 a.m. – 5 p.m.; and Saturday, 9 a.m. – 12 p.m.) and student services resume Tuesday, January 2. Spring classes start Monday, January 14.
Find spring class listings – as well as late-start courses – online at www.oakton.edu, or in the Spring 2013 Credit and Noncredit Class Schedule, available at the Des Plaines and Skokie campuses. Students with a current application on file may register at my.Oakton.edu.
For more information about classes, contact Advising and Counseling at 847.635.1741 (Des Plaines), or 847.635.1400 (Skokie).
Think Small, Dream Big: Explore a Nanotechnology Career
From Abbott Laboratories and International Leak Detection to Rush University Medical Center and PSA Healthcare – companies throughout the Chicagoland area are seeking employees with nanotechnology skills. By 2015, the nanotech industry will need two million workers and approximately six million supporting positions worldwide. Get in on the ground floor with "Fundamentals of Nanotechnology," a new course at Oakton that explores the "nanoworld."
Nanotechnology is the science of manipulating matter on an atomic and molecular scale. Increasingly common in the computer, energy, biotech, and transportation fields, nanotechnology can improve just about any process, tool, or piece of equipment by vastly increasing the amount of information stored on a computer chip. This process speeds up any computer-based application—and can even help doctors target specific cancerous cells for chemotherapy treatment, eliminating potential damage to healthy cells nearby.
"Fundamentals of Nanotechnology" kicks off the new Nanotechnology Employment, Education, and Economic Development Initiative (NE3I), a collaborative effort to bring nanotechnology education to Oakton and area high schools. Other partners include the Village of Skokie; the Illinois Science +Technology Park (IS+TP), housing more than a dozen science and technology companies; NanoInk, Inc., which develops nanotechnology curriculum; and the North Suburban Educational Region for Vocational Education (NSERVE), a career and technical education consortium of nine high schools in Chicago's northern suburbs.
Ultimately, NE3I will establish a nanotechnology laboratory at IS +TP – located just four blocks from the Skokie campus. Oakton faculty will staff the lab, training students from the College and nearby high schools — via video link — to be nanotechnicians.
Find your future in this rapidly expanding field! Apply and register now for "Fundamentals of Nanotechnology" – the course meets 6 – 8:50 p.m. twice weekly. On Mondays, students meet at IS+TP, 4901 Searle Parkway, Skokie, and on Wednesdays, class takes place at Oakton's Skokie Campus, 7701 North Lincoln Avenue.
Class begins Monday, January 14. Find this course – listed as PHY 140 050 [CRN 12232] – and any Oakton class online at www.oakton.edu. Register in person at either campus Monday – Thursday, 8:30 a.m. – 7 p.m.; Friday, 8:30 a.m. - 5 p.m.; and Saturday, 9 a.m. - 12 p.m. Students with a current application on file may register at my.Oakton.edu.
Oakton Launches Mobile Web Site
Now when you visit www.oakton.edu on your smart phone you'll find everything you need – right at your fingertips! Oakton's new mobile Web site features easy-to-use menus that highlight the links and pages most useful to students and the community.
The mobile home page provides direct links to alerts and emergency information, athletics, the College's online learning system, a staff directory, the library, and the latest news and events. With one click, students can quickly access the academic calendar; information about programs and degrees – and how to apply and register for courses; student life; student services; and financial aid, tuition, and fees.
Each mobile page provides top-line information – and links to Oakton's full Web site for more in-depth information.
Play On Seeks Original Playwright Submissions
Attention budding playwrights! Since 2009, Oakton's Play On festival has showcased the play-writing talents of Illinois community college students. To celebrate its fifth year, Play On is expanding to include community colleges throughout the Midwest! The festival is currently accepting original one-act scripts (10 pages or less) from community college students in Illinois, Indiana, Michigan, Minnesota, and Wisconsin.
"Play On is unique: for four years, it has been the only community college playwriting competition in the state," notes Kate Tillotson, the festival's co-founder. "Every year, we receive so many amazing scripts, and we're very excited about expanding our reach. I look forward to tapping into a new pool of talented playwrights from throughout the Midwest."
Aspiring playwrights should e-mail scripts as a Word document to Tillotson at katet@oakton.edu no later than Friday, April 5, 2013. Include a cover page listing name, phone number, mailing and e-mail address, and school name. Please note: only one submission is permitted per student. Winners will be notified in April.
Play On will take the stage at Oakton July 23 - 25, 2013. 
Get on Track for a Health Career
Discover the exciting world of health care careers! Take your first step at one of Oakton's free information sessions, including:
Nursing
Tuesday, January 8, at 2 p.m.
Room 1610, Des Plaines
Physical Therapist Assistant
Tuesday, January 8, at 3:30 p.m.
Room 1608, Des Plaines
Sessions showcase the College's degrees and certificates in these health career programs. Faculty will be on hand to discuss course requirements and industry trends.
To reserve your spot, visit www.oakton.edu/healthcareers or call 847.635.1700. 
Oakton Offers Person-Centered Elder Support Certificate
One out of every eight Americans is at least 65 years of age and by 2030, more than 72 million Americans will be 65 or older. Learn more about caring for older adults by enrolling in Oakton Community College's Person-Centered Elder Support certificate program starting in the new year. 
The certificate provides students with the tools to effectively deal with elders as an in-home support worker or family caregiver. Courses focus on effective person-centered communication techniques that promote quality relationships between caregivers and elders, and emphasize adaptive services as the elder experiences changes in his or her abilities.
Six-week courses meet at Oakton's Skokie campus, 7701 North Lincoln Avenue, on Fridays, starting on January 18.
The World of the Elder (PES 101-001). Prepare for a caregiver role with elders. Learn educational concepts and practices for the care and safety of elders experiencing normal aging. Course meets 9 – 10:40 a.m.
Person-Centered Communication (PES 102-001). Focuses on promoting holistic approaches and respect for the individual, and emphasizes adaptive services as the elder experiences changes in his or her health or capacities. Class meets 11 a.m. – 12:40 p.m.
Dementia Care of the Elder (PES 103-001). Explore educational concepts and practices for the care and safety of elders experiencing dementia. Also covers Alzheimer's disease, including its stages and progression. Class meets 1:30 – 3:10 p.m.
Students must complete a criminal background check and have no disqualifying convictions in order to be awarded a Person-Centered Elder Support certificate.
For more information, contact Kathleen Ahern-Gray, department chair, at 847.635.1461 or aherngra@oakton.edu, or visit www.oakton.edu/elder_care.