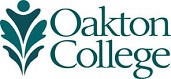 News from Oakton: January 8, 2013
American Association of Community Colleges Appoints Oakton Administrator to Leadership Committee
The American Association of Community Colleges (AACC), a national advocacy organization representing nearly 1,200 community, junior, and technical colleges, has appointed Merrill Irving Jr., Oakton Community College's associate vice president of continuing education, training, and workforce development, to a one-year term on its newly-formed Advisory Committee on Leadership Initiatives. The committee will counsel the AACC on programs that provide emerging and seasoned leaders with professional development opportunities.
"I'm excited to serve on this prestigious committee," said Irving, whose appointment begins July 1. "It's a great opportunity to actively engage with other community colleges, while working with the AACC to enhance the way we mentor and develop leaders in higher education."
Irving, who joined Oakton last summer, oversees a division that enrolls 36,000 students annually. In his post at the College, Irving serves as the chief administrator for Oakton's Alliance for Lifelong Learning and supervises College-wide operations in workforce programs, noncredit courses and curricula accreditation, adult education, online programming and courses, corporate training, and intergovernmental agreements. He also is a liaison to the Cook County Workforce Investment Board and the Illinois Community College Board.
Prior to Oakton, Irving, a Northbrook resident, was the chairperson for continuing education and professional development at Miami Dade College (MDC) Wolfson Campus in Florida. He received a bachelor of arts in political science and a master of public administration from West Virginia University, and doctor of education in educational psychology from the University of Southern California.

Gender-bending How to Succeed in Business Without Really Trying Seeking Cast Members
Join the "Brotherhood of Man" in this timeless musical comedy – with a new, gender-bending twist! Audition for the Performing Arts at Oakton's production of How to Succeed in Business Without Really Trying. Try outs are scheduled 6 – 9 p.m., Thursday, January 17, and 6 – 9 p.m., Friday, January 18, at Oakton's Footlik Theater, 1600 East Golf Road, Des Plaines. No appointment is necessary.
Determined to get ahead, young and ambitious window washer J. Pierrepont Finch rises from mail room worker to chairman of the board – and finds love along the way – at the World Wide Wicket Company, with the help of an invaluable little book: How to Succeed in Business Without Really Trying.
The director is seeking 10 women, ages 20s – 50s, to play men and seven men, ages 20s – 50s, to portray women. Bring a piece to sing and music for an accompanist. Also, prepare a contemporary comedic monologue (up to two minutes in length) and be ready to read from the script. Monologues need not be memorized.
Performance dates for How to Succeed in Business Without Really Trying are February 28 – March 3, and March 7 – 10, at the Footlik Theater.  
Start Your Health Care Career at Oakton
Embark on a career in the health care field! Take the first step on an exciting professional journey during one of Oakton's free information sessions at the College's campuses in Des Plaines (1600 East Golf Road) and Skokie (7701 North Lincoln Avenue) in January.
Health Information Technology
Tuesday, January 22, 6 p.m.
Room 1606, Des Plaines
Radiologic Technology
Wednesday, January 23, 2 p.m.
Room C111, Skokie
Sessions showcase the College's degrees and certificates in these health career programs. Faculty will be on hand to discuss course requirements and industry trends.
To reserve your spot, visit www.oakton.edu/healthcareers or call 847.635.1700. 
Don't Miss the Chicago Bar Association's LawPocalypse Now Fundraiser
Guaranteed to put a smile on your face, LawPocalypse Now, the Chicago Bar Association's 89th Annual Holiday Spirits Revue, lampoons celebrities in politics, sports, and show business. This musical satire hits the stage at Oakton Community College's Footlik Theater, 1600 East Golf Road, Des Plaines, at 8 p.m., Saturday, January 26.
Performed by some of Chicago's best legal minds, LawPocalypse Now supports student scholarships at the College.
Tickets are $50, and include a reception and post-performance party. For reservations, call the Educational Foundation at 847.635.1893. 
Enjoy a Warm Evening of Jazz Favorites
Oakton music faculty members and the Niles West High School Jazz Band unite to burn off the winter cold and perform a delightfully warm evening of jazz favorites and big band classics on Friday, January 25, at 8 p.m., at the College's Footlik Theater, 1600 East Golf Road, Des Plaines.
An annual audience favorite, Jazzin' Around will get your toes tapping and your finger snapping with warm sounds from old friends. 
Tickets are $5 for general admission and $3 for students and seniors. To order yours, call 847.635.1900.