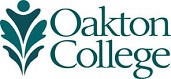 News from Oakton: January 15, 2013

Open Auditions for Oakton Productions
The play's the thing! This month, audition for three unique theater productions at Oakton Community College, 1600 East Golf Road, Des Plaines. No appointment is necessary.
How to Succeed in Business Without Really Trying
Join the "Brotherhood of Man" in this timeless musical comedy – with a new, gender-bending twist! Cast includes seven men (playing women) and 10 women (playing men). Bring a piece to sing and music for an accompanist. Prepare a contemporary comedic monologue (one or two minutes in length) and be ready to read from the script. Monologues need not be memorized. 
Auditions: 6 - 9 p.m., Thu., January 17 and Fri., January 18
Show: February 28 - March 3 and March 7 - 10
The Vagina Monologues
Be a part of Eve Ensler's powerful masterpiece that delves into the deepest secrets and fantasies of women around the world. Cast includes women of all ages and backgrounds. Be ready to read from the script.
Auditions: 6 - 9 p.m., Tue., January 22 and Wed., January 23
Performances: February 14 - 16
Booth: A Staged Reading
Before reality TV stars, there were the Booths: the 19th century's most famous – and infamous – theater family. Cast includes three women (40s and 50s) and five men (teen through 50s). Prepare a one- to two-minute monologue or speak for at least 30 seconds on a subject you are passionate about, and be ready to read from the script. Monologues need not be memorized.
Auditions: 6 - 9 p.m., Mon., January 28 and Tue., January 29
Performances: February 23 - 24
For more information, call 847.635.1897. 
Oakton Hosts Free Health Care Information Sessions in January
Launch your health career at Oakton by attending free information sessions at the College's campuses in Des Plaines (1600 East Golf Road) and Skokie (7701 North Lincoln Avenue) in January.
Health Information Technology
Tuesday, January 22, 6 p.m.
Room 1606, Des Plaines
Radiologic Technology
Wednesday, January 23, 2 p.m.
Room C111, Skokie
Sessions showcase the College's degrees and certificates in these health career programs. Faculty will be on hand to discuss course requirements and industry trends.
To reserve your spot, visit www.oakton.edu/healthcareers or call 847.635.1700.  
Laugh Out Loud at LawPocalypse Now
Tickets are going fast for LawPocalypse Now, the Chicago Bar Association's 89th Annual Holiday Spirits Revue, which pokes fun of celebrities in politics, sports, and show business. This musical satire hits the stage at Oakton Community College's Footlik Theater, 1600 East Golf Road, Des Plaines, at 8 p.m., Saturday, January 26.
Performed by some of Chicago's best legal minds, LawPocalypse Now supports student scholarships at the College.
Tickets are $50, and include a reception and post-performance party. For reservations, call the Educational Foundation at 847.635.1893. 
Jazzin' Around Features a Warm Evening of Music
Warm up this winter at Jazzin' Around, an evening of jazz favorites and big band classics performed by Oakton music faculty members and the Niles West High School Jazz Band. This annual audience favorite takes the stage on Friday, January 25, at 8 p.m., at the College's Footlik Theater, 1600 East Golf Road, Des Plaines.
Jazzin' Around will get your toes tapping and your finger snapping with new sounds from old friends. 
Tickets are $5 for general admission and $3 for students and seniors. To order yours, call 847.635.1900.