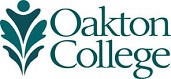 News from Oakton: January 22, 2013

Oakton Men's Soccer Player Named to Junior College Scholar All-America Team
The National Soccer Coaches Association of America (NSCAA) recently named Oakton Community College men's soccer player Bobak Khalili of Schaumburg to its 2012 Junior College Men Scholar All-America Team. This is the first year that NSCAA has had such a team. Khalili received his award in Indianapolis on January 19, at the NSCAA All-American Luncheon, held in conjunction with the 2013 NSCAA Convention.
To be considered for the team, a student-athlete must have at least a 3.30 cumulative grade point average (on a 4.0 scale), start more than 50 percent of his games, and be a significant contributor to his athletic squad. A sophomore defender, Khalili has a 3.80 GPA while majoring in liberal arts. Khalili was one of only 13 named to the NSCAA's inaugural scholar-athlete squad.
Khalili anchored a stellar defense that posted six shutouts and allowed just 19 goals during the 2012 season. He also helped lead the Raiders to a 14-4-1 record and to their first appearance in the National Junior College Athletic Association (NJCAA) Men's Division I National Tournament. In 2012, the Raiders also won the NJCAA Region IV championship and finished second in the Illinois Skyway Collegiate Conference with a 6-1 record.
"Bobby has been an outstanding contributor and leader to our program for the past two seasons," says Raiders Head Coach Steven Brody. "The standard he sets for his fellow teammates, both on and off the field, is exemplary. He has excelled on the field and in the classroom, and is a shining example of what being a collegiate scholar-athlete is all about." 
Open Auditions for Oakton Productions
Shakespeare once penned, "All the world's a stage." Audition for two unique theater productions at Oakton Community College, 1600 East Golf Road, Des Plaines. No appointment is necessary.
The Vagina Monologues
Be a part of Eve Ensler's powerful masterpiece that delves into the deepest secrets and fantasies of women around the world. Cast includes women of all ages and backgrounds. Be ready to read from the script.
Auditions: 6 - 9 p.m., Tue., January 22 and Wed., January 23
Performances: February 14 - 16
Booth: A Staged Reading
Before reality TV stars, there were the Booths: the 19th century's most famous – and infamous – theater family. Cast includes three women (40s and 50s) and five men (teen through 50s). Prepare a one- to two-minute monologue or speak for at least 30 seconds on a subject you are passionate about, and be ready to read from the script. Monologues need not be memorized.
Auditions: 6 - 9 p.m., Mon., January 28 and Tue., January 29
Performances: February 23 - 24
For more information, call 847.635.1897.
Oakton Hosts Free Radiologic Technology Information Session
Find out about one of the hottest health career fields by attending a free Radiologic Technology information session at 2 p.m., Wednesday, January 23, at Oakton's Skokie campus, 7701 North Lincoln Avenue (Room C111).

Due to an increasing aging population, The Occupational Outlook Handbook reports that employment for radiologic technologists is expected to increase by more than 22 percent until 2020, faster than the average for all occupations.
The session will showcase the College's degrees and certificates in this health career program. Faculty will be on hand to discuss course requirements and industry trends.
To reserve your spot, visit www.oakton.edu/healthcareers or call 847.635.1700.   
Jazzin' Around Features a Warm Evening of Music
Thaw out from the cold winter weather by enjoying a warm evening of jazz favorites and big band classics on Friday, January 25, at 8 p.m., at Oakton's Footlik Theater, 1600 East Golf Road, Des Plaines. Jazzin' Around features the musical collaboration of Oakton music faculty members and the Niles West High School Jazz Band.
This annual audience favorite is guaranteed to get your toes tapping and your finger snapping with new sounds from old friends
Tickets are $5 for general admission and $3 for students and seniors. To order yours, call 847.635.1900. 
LawPocalypse Now Will Tickle Your Funny Bone
Be prepared to have your funny bone tickled during LawPocalypse Now, the Chicago Bar Association's 89th Annual Holiday Spirits Revue, which pokes fun of celebrities in politics, sports, and show business. This musical satire hits the stage at Oakton Community College's Footlik Theater, 1600 East Golf Road, Des Plaines, at 8 p.m., Saturday, January 26.
Performed by some of Chicago's best legal minds, LawPocalypse Now supports student scholarships at the College.
Tickets are $50, and include a reception and post-performance party. For reservations, call the Educational Foundation at 847.635.1893. 
Plan a Campus Visit to Oakton
Find out why Oakton Community College, 1600 East Golf Road, Des Plaines, is the ideal place to start or continue your college education during a campus visit starting at 6 p.m., Wednesday, February 6, in Room 1550.
Sponsored by the Office of Student Recruitment and Outreach, the tour will feature information about admission, career and transfer programs, financial aid, student services, and extracurricular activities. Oakton faculty, administrators, staff, and students will be available to answer questions.
Oakton offers associate's degrees and certificate programs for students planning to move on to four-year colleges or universities, as well as those preparing for employment in a variety of careers. Accredited by The Higher Learning Commission of the North Central Association of Colleges and Schools, the College is recognized by the Illinois Community College Board and is a member of the American Association of Community Colleges.
To reserve a spot, call 847.635.1835 or visit www.oakton.edu/visit.