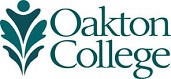 News from Oakton: January 29, 2013

Oakton Names New Assistant Dean for Academic Affairs
Michael Carr, Ph.D., has been named as assistant dean for Academic Affairs at Oakton Community College. A resident of Elgin, Carr previously chaired the College's Biological Sciences Department and served as a professor of biology.
In his new post, Carr will oversee Oakton's large and diverse adjunct faculty. "We have an incredible group of part-time instructors," he notes. "Many of them are professionals in their respective fields, all bring a wealth of experience to the table. This rich resource is part of what makes the College such a vibrant learning community." Carr's duties include coordinating evaluations of part-time and adjunct faculty, managing Oakton's dual-credit initiatives, and administering the College's program through which students receive academic credit for prior learning.
"I look forward to this new challenge and I'm excited to work more closely with College faculty and staff, as well as those from our surrounding educational institutions," said Carr, whose appointment took effect on January 28. "This new role gives me the opportunity to help develop the vision and educational goals of the College and to enhance the education of our students."
Carr joined the College in 1994 as an adjunct biology instructor. In 1995, Oakton promoted Carr to professor of biology, a position he held until January 2013. As professor of biology, Carr served on the College's Biological Science Department review committee and taught anatomy and physiology, general biology, and online genetics.
In 2010, the College named Carr chair of Biological Sciences, a position he also held until his appointment as the assistant dean for Academic Affairs. While serving as chair, Carr was appointed to the Illinois Biotechnology Science Education advisory board, awarded a $25,000 grant to develop service learning projects for environmental science students, and selected as a regional Illinois Science Olympiad Site Coordinator for which he coordinated science events for 13 high schools and 10 middle school teams on Oakton's campus.
Carr received a doctorate degree in molecular biology from the University of Illinois at Chicago, a master's degree in human physiology from Ball State University, and a bachelor's degree in zoology from Olivet Nazarene University.
Celebrate Greek Culture at Oakton Community College
It will all be "Greek to you" when Oakton Community College hosts a plethora of exciting events as a part of "Coming Together in Skokie," an annual program that builds knowledge, awareness, and appreciation of the various ethnic heritages that comprise the Village of Skokie.
This year's "Coming Together in Skokie" is a community-wide celebration of ancient and Greek contemporary culture. The program, now in its fourth year, features book discussions, films, lectures, special events, and more.
Oakton highlights coming up next week include:
Byzantine Greek Empire: Constantine the Great
Tuesday, February 5, 12:30 – 1:45 p.m.
Des Plaines campus, (Room 1550)
Gain insight into the Byzantine Greek Empire during the reign of Constantine the Great (306 – 337 CE), the establishment of his capital at Constantinople, his personal religious views, and their effect on Christians and Jews.
Coming to America: Greek Immigration to the United States
Thursday, February 7, 11 a.m. – 12:30 p.m., Skokie campus, (Room A145-152)
Michael Davros, Ph.D., author of Greeks in Chicago and instructor of English at Oakton, examines the conditions that led many Greeks to settle in the United States.
Also mark your calendar for the additional "Coming Together in Skokie" events at Oakton's Skokie campus:
Greek Festival
Thursday, February 21, 6:30 – 9 p.m. (Room P103-104).
The Green Shore Book Discussion
Wednesday February 27, 12:30 – 1:30 p.m., (Room A151).
Odysseus, Voyager: Past and Present
Wednesday, March 6, 7 – 8 p.m. (Room P103).
Visit comingtogether.skokielibrary.info for a full list of "Coming Together in Skokie" activities.
Tour Oakton's Des Plaines Campus
Start here. Go anywhere. Learn why Oakton Community College, 1600 East Golf Road, Des Plaines, is the ideal place to begin or resume your college education during a campus visit starting at 6 p.m., Wednesday, February 6, in Room 1550.
Sponsored by the Office of Student Recruitment and Outreach, the tour will feature information about admission, career and transfer programs, financial aid, student services, and extracurricular activities. Oakton faculty, administrators, staff, and students will be available to answer questions.
Oakton offers associate's degrees and certificate programs for students planning to move on to four-year colleges or universities, as well as those preparing for employment in a variety of careers. Accredited by The Higher Learning Commission of the North Central Association of Colleges and Schools, the College is recognized by the Illinois Community College Board and is a member of the American Association of Community Colleges.
To reserve your place, call 847.635.1835 or visit www.oakton.edu/visit.
Farewell Show Exhibition Showcases Talented Oakton Art Faculty
Get a last look at artwork created by two of Oakton's senior faculty members as they mosey into the sunset after long and fruitful careers with the College's Art Department. Farewell Show: Ceramics by Peter Hessemer and Paintings by James Krauss debuts Thursday, February 7, at Oakton's Koehnline Museum of Art, 1600 East Golf Road, Des Plaines.
Motivated by his own teachers – Rudolf Staffel and Ruth Duckworth – Hessemer's open-ended creative process draws its inspiration from natural objects. Hessemer's works feature stoneware and porcelain clay pieces as well as a series of drawings.
An abstract painter for three decades, Krauss worked on large canvases before shifting to small works on paper. While color and expression remain his primary interests, the use of paper and intimate size has enabled him to infuse his works with subtle nuances and poetic moods. The exhibition will contain a range of Krauss' pieces – including his latest works as he turns to pure abstraction, limited to graphite and white paint.
On opening night, the public is invited to a free gala reception from 5 – 8 p.m. The exhibition runs through Friday, March 22.
The Koehnline Museum is open Monday through Friday, 10 a.m. – 6 p.m., and Saturday, 11 a.m. – 4 p.m.
For more details, call 847.635.2633, or visit www.oakton.edu/museum.
Get on Board for a Health Career at Oakton
Discover the exciting and growing world of health care careers! Oakton Community College, 1600 East Golf Road, Des Plaines, will host three free information sessions in February.
Upcoming seminars include:
Medical Laboratory Technology and Phlebotomy
Tuesday, February 12, 2:30 p.m.
Room 2545.
Radiologic Technology
Monday, February 25, 5 p.m.
Room 1605.
Pharmacy Technician/Aseptic Pharmaceutical Preparations
Tuesday, February 26, 6 p.m.
Room 2109.
Sessions showcase the College's degrees and certificates in these health career programs and faculty will be on hand to discuss course requirements and industry trends.
To reserve your spot, visit www.oakton.edu/healthcareers or call 847.635.1700.  
Oakton Hosts Free College Transfer Fair February 12
Do all of your one-stop shopping for information about higher education at a free Transfer College Fair on Wednesday, February 12, from 10:30 a.m. –  2 p.m., at Oakton Community College, 1600 East Golf Road, Des Plaines (Room 1606).
The event will feature representatives from more than 50 Midwest colleges and universities, including Bradley University, DePaul University, Dominican University, Eastern Illinois University, Elmhurst College, Illinois Institute of Technology, Marquette University, Northern Illinois University, University of Iowa, and University of Wisconsin-Madison.
Throughout the day, the College also will host several free workshops:
Getting the Most Out of a College Fair, 10 and 11:30 a.m. (Room 1604).
Learn how to work the room and put your best foot forward.
Financing Your Education, 10:30 a.m. and 12 p.m. (Room 1604).
Experts present the best ways to pay for higher learning from experts.
Attendees will have the opportunity to win a $25 gift card.
For more information, contact Kari Susens at kari@oakton.edu.