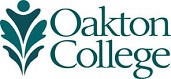 News from Oakton: February 12, 2013
Oakton Joins One Billion Rising
Global Campaign to End Violence Against Women and Girls
Show support for ending violence against women and girls by joining Oakton Community College students, faculty, staff, and community members as they rise and dance with hundreds of thousands of others around the world on Thursday, February 14. Open to the public, this free event is part of One Billion Rising, a day of action coordinated by V-Day, a global activist movement dedicated to ending violence against females.
Participants will gather at 3:30 p.m., in the Main Lobby of the College's campuses in Des Plaines (1600 East Golf Road), and Skokie (7701 North Lincoln Avenue) to dance and sing Break the Chain, the event theme song choreographed by Debbie Allen, to call attention to the fact that one in three women on the planet will be beaten or raped in her lifetime, amounting to the violation of one billion women. Learn the dance routine ahead of time by visiting www.onebillionrising.org/pages/video-downloads.
For more information about Oakton's participation in One Billion Rising, e-mail kcarot@oakton.edu.
V-Day continues at the College with three benefit performances of The Vagina Monologues, February 14 - 16, at 8 p.m., at Studio One, at Oakton's Des Plaines campus. Sponsored by the Women's and Gender Studies Program and the Performing Arts Department, these staged readings of Eve Ensler's powerful masterpiece delve into the deepest secrets and fantasies of women around the world. Proceeds from The Vagina Monologues will raise funds and awareness about the brutality against females.
Tickets are $10 for general admission. Get yours by contacting 847.635.1900.
To learn more about V-Day, visit www.vday.org.
Oakton Closed on Presidents' Day
Oakton's campuses in Des Plaines (1600 East Golf Road), and Skokie (7701 North Lincoln Avenue) will be closed on Monday, February 18, for Presidents' Day.
The College will resume normal hours on Tuesday, February 19.
Start Here. Grow Anywhere. Find Quality Child Care at Oakton
Parents interested in enrolling their children in high-quality preschool care are invited to free upcoming open houses at the Oakton Community College Early Childhood Education (ECE) Centers, accredited by the National Association for the Education of Young Children.
Stop by:
Des Plaines campus
Tuesday, February 19, 3:30 - 7:30 p.m.
Rooms 1634-1635
The Des Plaines facility provides full-day programs for 2- to 5-year-olds.
Skokie campus
Saturday, February 23, 10 a.m. - 1 p.m.
Rooms C151-152
The Skokie center offers part-day and full-day programs for 3- to 5-year-olds.
Staff will be on hand to provide tours and answer questions, as well as assist with registration. The ECE centers provide a stimulating, individualized curriculum that encourages curiosity and a love of learning.
Families who enroll at the open house will receive a discount on the registration fee.
For more information, call 847.635.1840 (Des Plaines), or 847.635.1441 (Skokie), or visit www.oakton.edu/ececenter.

Oakton Highlights Holocaust Memorials of Berlin
Take a closer look at Berlin's Holocaust memorials during a free event open to the public at 11 a.m., Thursday, February 21, at Oakton's Skokie campus, 7701 North Lincoln Avenue (Room P103).
Sponsored by Oakton's Jewish Studies Concentration, Holocaust Memorials of Berlin turns the spotlight on a range of Holocaust monuments in Germany's capital – from the famous Memorial to the Murdered Jews of Europe to the newest monument honoring Roma and Sinti (Gypsy) victims.
Presenter Annette Isaacs, M.A., lecturer and Germany expert, was born and raised in Germany. She received her master's degree in American studies, political science, and history from Free University of Berlin. Isaacs speaks on a wide range of German historical, cultural, social, and political topics. A frequent instructor for Emeritus Program classes at Oakton, she serves as academic director for Group International Specialty Travel Germany.
For more information, contact Wendy Maier-Sarti, Oakton professor of history and coordinator of Jewish Studies, at 847.635.1458 or jewishstudies@oakton.edu.
Oakton Community College Celebrates "Coming Together in Skokie"
Oakton's Skokie campus, 7701 North Lincoln Avenue, joins in the community-wide celebration "Coming Together in Skokie," an annual program that builds knowledge, awareness, and appreciation of the various ethnic heritages that comprise the Village of Skokie, by hosting a variety of exciting events.
This year's "Coming Together in Skokie" is a community-wide celebration of ancient and Greek contemporary culture. The program, now in its fourth year, features book discussions, films, lectures, special events, and more.
Check out these upcoming "Coming Together in Skokie" events at the College's Skokie campus:
Greek Festival
Thursday, February 21, 6:30 - 9 p.m. (Room P103-104)
Celebrate "philoxenia" – love of strangers – the Greek way, with food, festivities, and fun! A $5 entrance fee includes all food and entertainment (children under 5 are free).
The Green Shore Book Discussion
Wednesday February 27, 12:30 - 1:30 p.m., (Room A151)
Join Oakton librarians for a conversation about Natalie Bakopoulos' debut novel – a finely-etched portrait of a family whose heartbreaking stories of love and resistance play out against the backdrop of the 1ate 1960s Greek military dictatorship.
Plato and Aristotle on the Good Life: Its Meaning for Today
Friday, March 1, 7 – 8:30 p.m. (Room P103)
What constitutes a "good life" and how can such a life be achieved? Oakton Humanities and Philosophy faculty members Peter Hudis, professor, and Mark Samberg, instructor, discuss how the works of Plato and Aristotle speak to these enduring questions.
Odysseus, Voyager: Past and Present
Wednesday, March 6, 7 - 8 p.m. (Room P103)
Constantine Ress, Ph.D., Oakton instructor of geography, explores Odysseus' adventures and voyages from Troy through the Greek Islands to the island of Lotus, the Sicilian Archipelago, and the Mediterranean Sea. Discuss Home's epic poem The Odyssey, and share the experiences that bring out the Odysseus – the "voyager" – within you.
Visit comingtogether.skokielibrary.info for a full list of "Coming Together in Skokie" activities.

Oakton's Booth Chronicles the Exploits of Famous Theater Family
Follow the exploits of the 19th century's most famous – and infamous – theater family when the staged reading Booth runs at Oakton Community College's Studio One, 1600 East Golf Road, at 8 p.m., Saturday February 23, and 2 p.m., Sunday, February 24.
This production by Steppenwolf ensemble member Austin Pendleton follows the career and life of Junius Booth. Despite being the greatest tragic actor of his day, Booth's success as Hamlet, Lear, and Richard III couldn't make up for his failure as a father and husband. When Booth takes his son Edwin on tour, the two ambitious men clash as real life mirrors the tragedies they perform. Booth, presented by the Performing Arts at Oakton, chronicles how destruction can ultimately result in progress as Edwin finds his own path.
Tickets are $8 for general admission. Call 847.635.1900.
Get on Board for a Health Career at Oakton
Don't miss the opportunity to learn about some of the hottest vocations when Oakton Community College, 1600 East Golf Road, Des Plaines, hosts free health career information sessions.
Upcoming seminars include:
Radiologic Technology
Monday, February 25, 5 p.m.
Room 1605.
Pharmacy Technician/Aseptic Pharmaceutical Preparations
Tuesday, February 26, 6 p.m.
Room 2109.
Sessions showcase the College's degrees and certificates in these health career programs and faculty will be on hand to discuss course requirements and industry trends.
To reserve your spot, visit www.oakton.edu/healthcareers or call 847.635.1700.