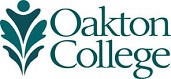 News from Oakton: February 26, 2013
Oakton Welcomes New Learning Center Manager
GNA Garcia recently joined Oakton Community College as the manager of the Learning Center. Garcia, a native of Granger, Indiana, previously served as a residential educational psychologist for a Philadelphia company. In addition, Garcia worked as an adjunct educational psychology professor at the University of Connecticut and was the coordinator of student involvement at Seattle Central Community College.
In her new post at Oakton, Garcia will oversee the staff at the Learning Centers on both College campuses in Des Plaines (1600 East Golf Road), and Skokie (7701 North Lincoln Avenue). The Learning Center supports students through a variety of services including tutoring, study strategies and techniques, and workshops that enhance classroom learning. She also will work with colleagues to enhance the Learning Center's use of innovative, assessment-driven practices that positively impact student learning and retention.
"This position is truly an exciting challenge," said Garcia, who assumed her position on February 19. "The Learning Center plays a critical role in the College's commitment to student success, and I'm proud to be a part of it. I can't wait to put my energy and experience to work as we focus on new ways to improve Learning Center services."
Garcia is an educational psychology doctoral candidate at the University of Connecticut. She received a master's degree in college student development from Seattle University, and a bachelor's degree in Spanish and cultural anthropology from the University of Maryland. Garcia also is a veteran of the United States Air Force.


"Come Together"  at Oakton for a Community-Wide Celebration of Greek Culture
Attention all Philhellenes! "Come Together" at Oakton's Skokie campus, 7701 North Lincoln Avenue, as the College participates in the community-wide festival "Coming Together in Skokie," an annual celebration that spotlights the diverse heritages that comprise the Village of Skokie.
This year's "Coming Together in Skokie" highlights ancient and contemporary Greek culture. The program, now in its fourth year, features book discussions, films, lectures, special events, and more.
Check out these stimulating "Coming Together in Skokie" events sponsored by Oakton's Library:
The Green Shore Book Discussion
Wednesday February 27, 12:30 - 1:30 p.m., (Room A151)
Join Oakton librarians for a conversation about Natalie Bakopoulos' debut novel – a finely-etched portrait of a family whose heartbreaking stories of love and resistance play out against the backdrop of the 1ate 1960s Greek military dictatorship.
Plato and Aristotle on the Good Life: Its Meaning for Today
Friday, March 1, 7 – 8:30 p.m. (Room P103)
What constitutes a "good life" and how can such a life be achieved? Oakton Humanities and Philosophy faculty members Peter Hudis, professor, and Mark Samberg, instructor, discuss how the works of Plato and Aristotle speak to these enduring questions.
Odysseus, Voyager: Past and Present
Wednesday, March 6, 7 - 8 p.m. (Room P103)
Constantine Ress, Ph.D., Oakton instructor of geography, explores Odysseus' adventures and voyages from Troy through the Greek Islands to the island of Lotus, the Sicilian Archipelago, and the Mediterranean Sea. Discuss Home's epic poem The Odyssey, and share the experiences that bring out the Odysseus – the "voyager" – within you.
Visit comingtogether.skokielibrary.info for a full list of "Coming Together in Skokie" activities.
Spotlight on African Jews Celebrates Black History Month
Celebrate Black History Month by exploring what it means to be an African Jew at a free event open to the public at 11 a.m., Thursday February 28, at Oakton's Skokie campus, 7701 North Lincoln Avenue (Room P103).
Though fewer than two percent of the world's nearly 14 million Jews live in Africa, some Jewish communities there are among the oldest in the world, originating more than 2,700 years ago. Learn more about this distinctive culture during the lecture The Jews of Africa: An Historical Perspective that spotlights what it means to be an African Jew, the group's influence and contributions to this part of the world, and the future of Judaism throughout the continent.
Presenter Joel Okafor, adjunct instructor of history and African/African-American Studies at Roosevelt University, served as a medic in the Biafran army during the Nigerian Civil War. He received both his bachelor and master of arts degrees in political science from the University of Windsor.
The lecture is co-sponsored by Oakton's Department of Historical and Policy Studies and Jewish Studies, with a generous grant from Oakton's Educational Foundation.
For more information, contact Wendy Maier-Sarti, Oakton professor of history and coordinator of Jewish Studies, at 847.635.1458 or jewishstudies@oakton.edu. 
Oakton Educational Foundation Hosts Benefit Performance of How to Succeed in Business Without Really Trying on March 2
The Oakton Educational Foundation will sponsor a benefit performance of the timeless musical comedy How to Succeed in Business Without Really Trying – featuring a gender-bending twist – on Saturday, March 2, at 8 p.m., at Oakton's Footlik Theater, 1600 East Golf Road, Des Plaines.

Determined to get ahead, young and ambitious window washer J. Pierrepont Finch rises from mail room worker to chairman of the board – and finds love along the way – at the World Wide Wicket Company, with the help of an invaluable little book: How to Succeed in Business Without Really Trying.
Take in a special $5 preview Thursday, February 28, at 8 p.m.


Join the "Brotherhood of Man" during regular performances scheduled:
Friday, March 1, at 8 p.m.
Sunday, March 3, at 8 p.m.
Thursday, March 7, at 7:30 p.m.
Friday, March 8, at 8 p.m.
Saturday, March 9, at 8 p.m.
Sunday, March 10, at 2 p.m.
Tickets are $12 for general admission; $10 students and seniors; and $8 for groups of 15 or more. Call 847.635.1900 to purchase. 
Plan a Campus Visit to Oakton's Campuses in March
Find out why Oakton Community College is the ideal place to start or continue your college education during two campus visits during the month of March.
Tours are scheduled:
Monday, March 4, at 6 p.m.
Room P103, Skokie
Friday, March 29, at 10 a.m.
Room 1550, Des Plaines
Sponsored by the Office of Student Recruitment and Outreach, the visits will feature information about admission, career and transfer programs, financial aid, student services, and extracurricular activities. Oakton faculty, administrators, staff, and students will be available to answer questions.
Oakton offers associate's degrees and certificate programs for students planning to move on to four-year colleges or universities, as well as those preparing for employment in a variety of careers. Accredited by The Higher Learning Commission of the North Central Association of Colleges and Schools, the College is recognized by the Illinois Community College Board and is a member of the American Association of Community Colleges.
To reserve a spot, call 847.635.1835 or visit www.oakton.edu/visit.
Start Your Health Career at Oakton
Your journey toward an exciting health care career begins at Oakton. Don't miss free information sessions in March at the College's campuses in Skokie (7701 North Lincoln Avenue), and Des Plaines (1600 East Golf Road).
Upcoming seminars include:
Nursing
Tuesday, March 5, 4 p.m.
Room P103-104, Skokie
Health Information Technology
Monday, March 18, 6 p.m.
Room 1604, Des Plaines
Radiologic Technology
Tuesday, March 19, 2:30 p.m.
Room A151, Skokie
Physical Therapist Assistant
Tuesday, March 19, 6:30 p.m.
Room 1604, Des Plaines
Medical Laboratory Technology and Phlebotomy
Thursday, March 21, 2 p.m.
Room 1604, Des Plaines
Sessions showcase the College's degrees and certificates in these health career programs and faculty will be on hand to discuss course requirements and industry trends.
To reserve your spot, visit www.oakton.edu/healthcareers or call 847.635.1700. 


Oakton's Nature Project Shines at Brickton Art Center
Art students and faculty from Oakton Community College will showcase their ecologically-themed works at The Nature Project, which opens Friday, March 8, at the Brickton Art Center, 306 Busse Highway, Park Ridge. The exhibit is free and open to the public.

The Nature Project emphasizes "going green" and will feature many different art forms, including paintings, ceramics, sculpture, photography, and drawings. Curated by Lou Pierozzi and Judy Langston, members of Oakton's Art Department, and organized by Oakton's Museum Studies students and faculty, this collaborative exhibition provides the opportunity to view high-quality artwork of all mediums.
On opening night, the public is invited to a free gala reception from 7 – 9 p.m. The exhibition runs through Saturday, April 20.
The Brickton Art Center is open Monday through Thursday, 10 a.m. – 5 p.m., Friday 10 a.m. – 4 p.m., and Saturday, 10 a.m. – 2 p.m.
For more details, contact Lou Pierozzi at 847.635.1838 or lpierozz@oakton.edu, or Judy Langston at 847.376-7106 or clouds@oakton.edu.
March Madness Coming to Glenview
Get loud, win big, and support a great cause Saturday, March 23, at The Glen Club, 2901 West Lake Avenue, Glenview during March Madness, a fundraiser benefitting  Oakton's Student Scholarship Fund. The fun begins at 7 p.m.
Enjoy complimentary cocktails, delicious hors d'oeuvres, an enticing raffle, and an area to watch games from the 2013 NCAA Men's Division I Basketball Tournament. Entertainment will be provided by The Moods, award-winning artists who have performed with and opened for major talents including The Temptations, The Spinners, Mary Wells, Bernie Mac, Chuck Berry, Little Richard, and The Stylistics.
Hoop it up and help students in need as you cheer for your favorite team and dance the night away. Casual or athletic-inspired attire encouraged.
Early bird tickets purchased by March 1 are $40 each; general tickets purchased after March 1 are $50; and tickets purchased at the door will be $60 each.
For tickets, call 847.635.1893, or mmontana@oakton.edu.